Everyone Wants To Cosplay As Ms Marvel At San Diego Comic Con
Ms Marvel, Kamala Khan, is Marvel's biggest hit new character of recent years. A Muslim teenage superhero of Pakistani-American origin, she has become a hit, especially amongst digital comic book readers.
And everyone wants to be her at San Diego Comic Con it seems, courtesy of these cosplay photos by Marilyn Weiss for Bleeding Cool. Whatever your background… …your age…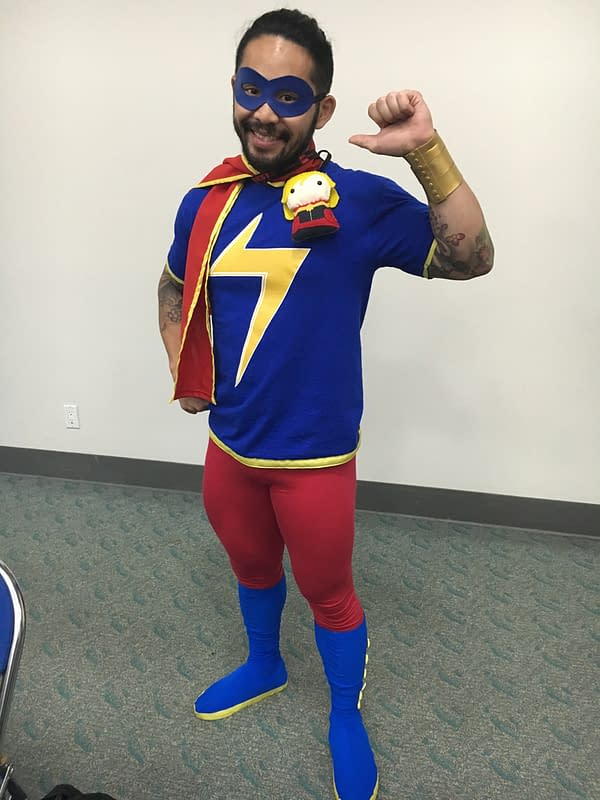 ..or gender.
San Diego Comic-Con – where everyone wants to be Ms Marvel. And can be.
To see all the Bleeding Cool cosplay galleries, click here….