Exclusive First Look At Dynamite's Tough Guy Comics Shipping August 2017
And we have an exclusive first look at the covers and solicitations for Dynamite's comics featuring Tough Guys and Tough Situations. James Bond, Ash Williams, Blood Brothers, Red Team, James McNamara and the survivors of Z Nation.
JAMES BOND #6
Cover A: Dominic Reardon Cover B: Jason Masters Cover C: Patrick Zircher Writer: Benjamin Percy Art: Rapha Lobosco
James Bond #6, "Blinded" In the action-packed finale of the Black Box story arc, James Bond descends into the secret headquarters of Saga Genji — deep below the Fukushima nuclear reactor — where he finds himself lost in a labyrinth of dark tunnels and political deceptions. He must overcome both his cyber terrorist adversaries and American and British allies to destroy the black box of vulnerable data that threatens to upend the world.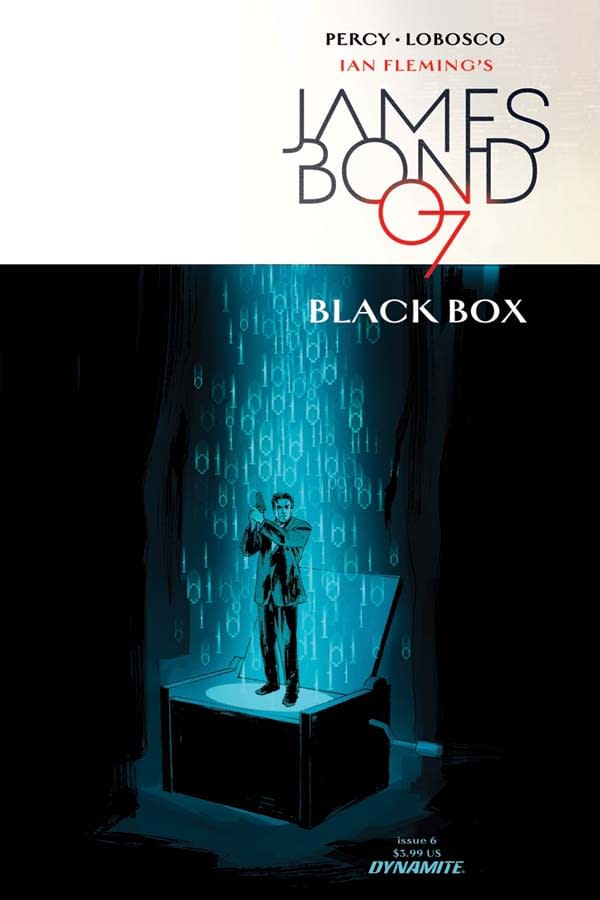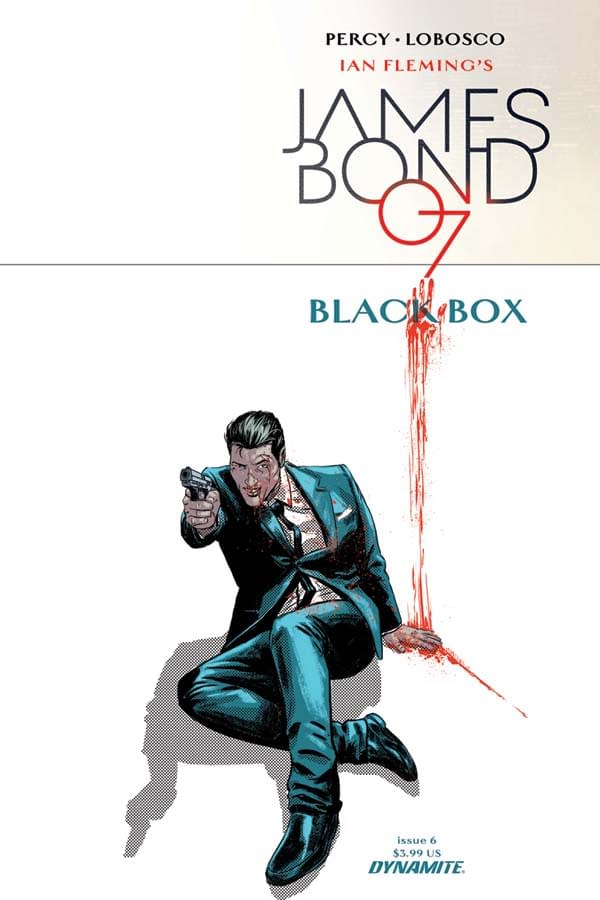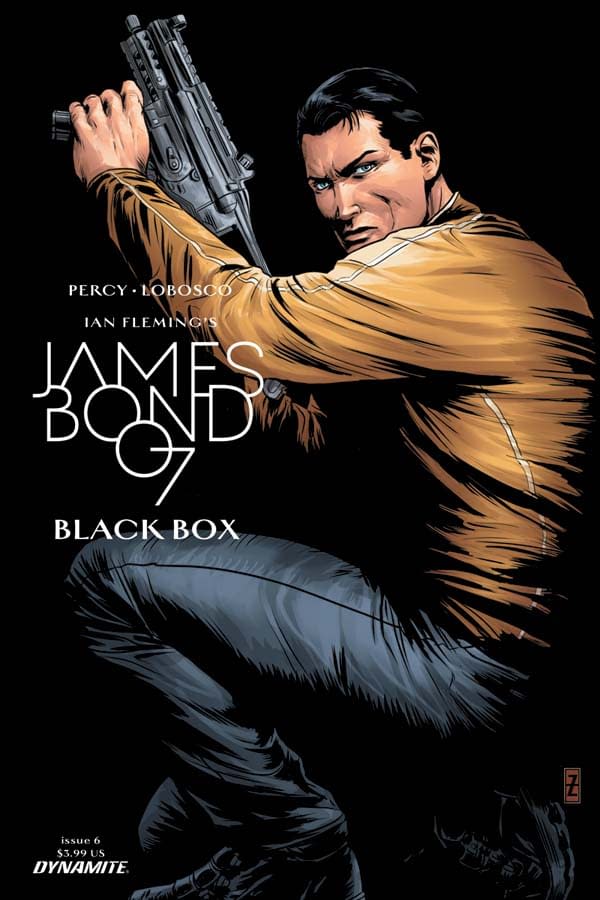 JAMES BOND: KILL CHAIN #2 (of 6)
Cover A: Greg Smallwood Writer: Andy Diggle Art: Luca Casalanguida
As tensions rise between MI6 and CIA, James Bond investigates the death of a fellow agent. Someone is smuggling military-grade weapons to European neo-Nazis, an arms pipeline stretching from the gutters of Munich to the upper echelons of Swiss high society. The trail will lead 007 to an old friend, a deadly betrayal, and an enigmatic art connoisseur named Chantal Chevalier. ASH VS. THE ARMY OF DARKNESS #2
Cover A: Brent Schoonover Cover B: Mauro Vargas Cover C: Pasquale Qualano Writer: Chad Bowers, Chris Sims Art: Mauro Vargas
"Attention, everyone. Detention has been cancelled due to severe Deadite activity in the chemistry lab. Thank you and have a good day." Ash goes undercover as a substitute teacher to find out who is messing with Necronomicon and the only thing harder than ridding the earth of an evil, undead scourge is figuring out who the cool kids are!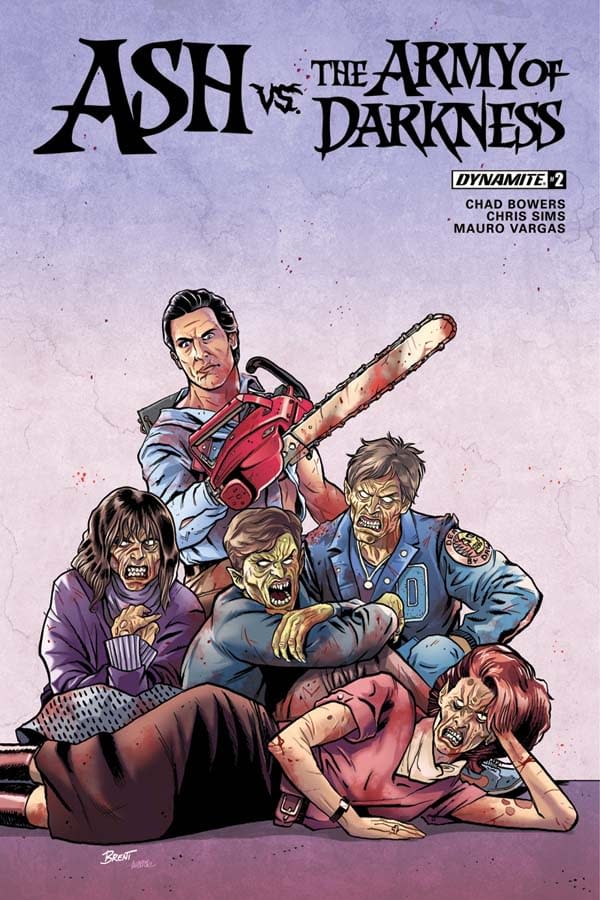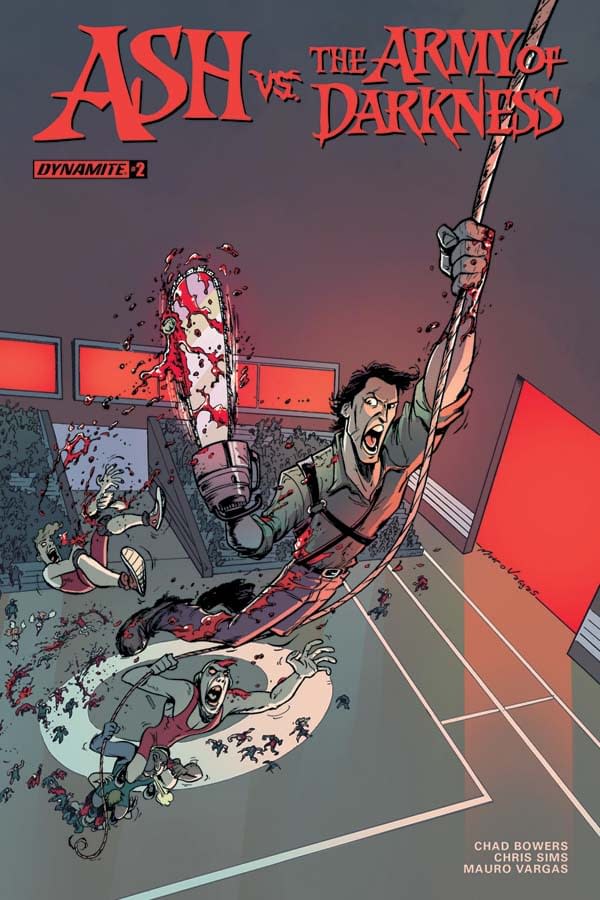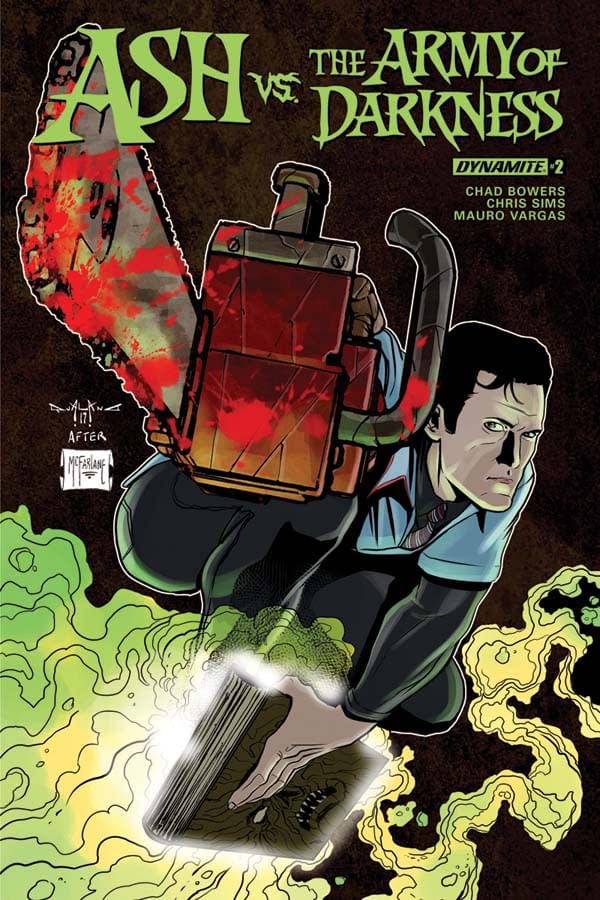 BLOOD BROTHERS #3 (of 4)
Cover A: Javier Caba Writer: Fabian Rangel Jr. Art: Javier Caba
The Soliz Brothers aren't seeing eye to eye on their next move. Diego believes that the missing skull they're looking for was purchased by none other than Medusa, and wants to question her. His brother and their boss want to them to keep looking for Calavera. Diego disobeys and finds himself in serious trouble in the form of a raging Minotaur!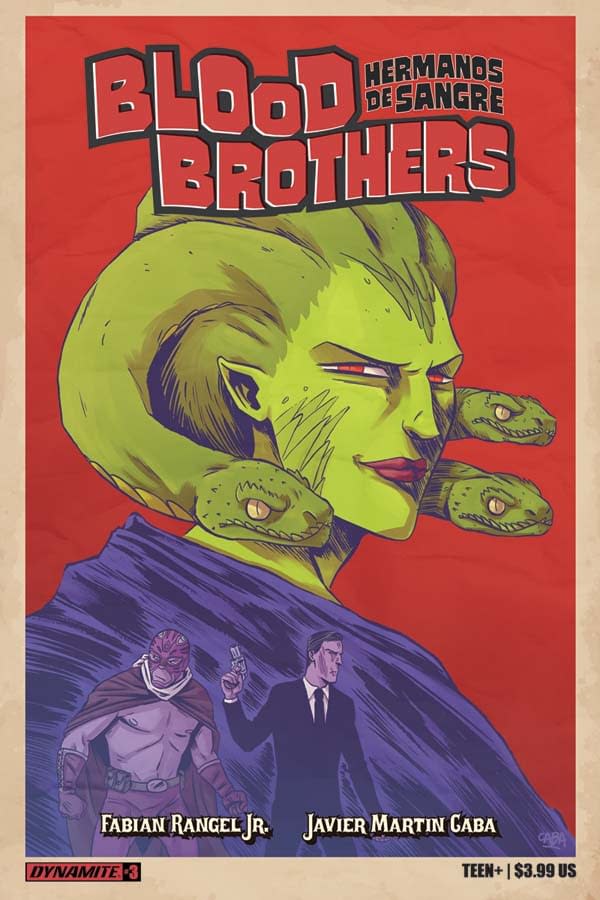 GRAND PASSION Trade Paperback
Cover: John Cassaday Writer: James Robinson Art: Tom Feister
James Robinson, one of the industry's finest writers (Squadron Supreme, Scarlet Witch, Starman), delivers the surprising, funny, violent, and sexy tale of romance that comics have been missing! James "Mac" McNamara's a cop. Mabel's a crook. They're two wayward souls, fated to fall in love at first sight… even as Mabel swears to kill him if it's the last thing she does. It's harlequin romance meets hard-boiled crime, as only Robinson and sensational artist Tom Feister can deliver! RED TEAM: DOUBLE TAP, CENTER MASS Trade Paperback
Cover: Dan Panosian Writer: Garth Ennis Art: Craig Cermak
One year after the catastrophic events that ended Red Team, the NYPD's elite anti-narcotics unit, the surviving Detectives Eddie Mellinger and Trudy Giroux are in the doldrums. Considered a political liability, the two are kept busy on small-time cases by their suspicious NYPD commanders, but a chance encounter with an out-of-his-depth rich kid in the ghetto gives them a chance to get back in the game. The trouble is, it means going far beyond the law… which is what almost got them killed last time around!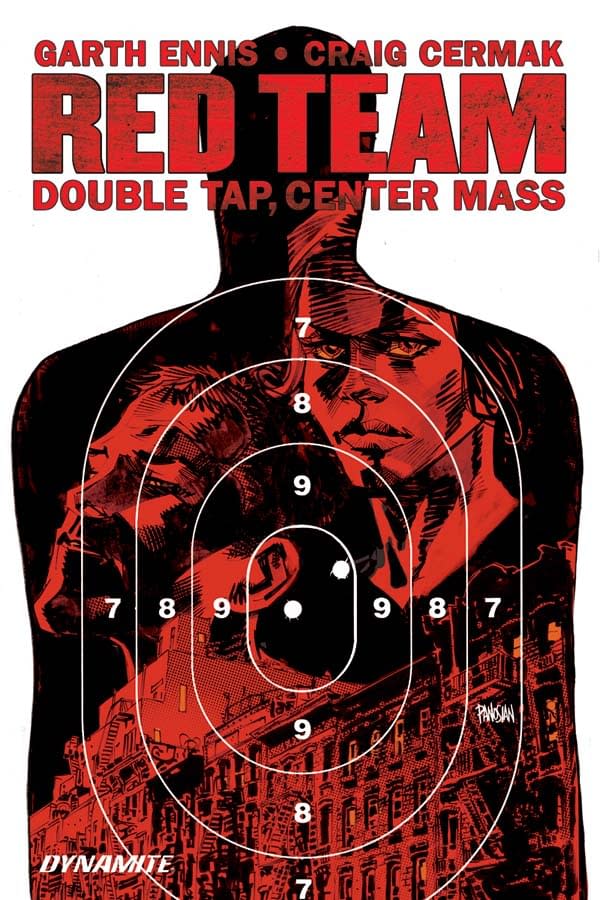 Z NATION #5
Cover A: Denis Medri Cover B: Lucio Parrillo Cover C: Photo Cover Writer: Craig Engler, Fred Van Lente Art: Edu Menna
Z Nation: Sea of Death – Part 5! The Empress of the Seas is capsized by a crazed zombie whale, leaving our heroes in the middle of their own zombie-filled Poseidon Adventure. And even if they can free themselves from the upside down ship and stay out of the clutches of the evil Captain and his Crew, they'll still have to find a way to salvage the Soylent Z and bring it back to the starving survivors at Fort Benning. Sea of Death is a prequel set in the world of Syfy's hit zombie series Z Nation, produced by The Asylum from acclaimed writer Fred Van Lente (add appropriate credits) and Craig Engler, based on the long running series Z Nation created by Karl Schaefer and Craig Engler.