The 40 page first issue of the new Image series Descender arrives on March 4th, bringing together the powerhouse team of Jeff Lemire and Dustin Nguyen, a match it feels like only Image could produce in their current fan-astonishing mashups.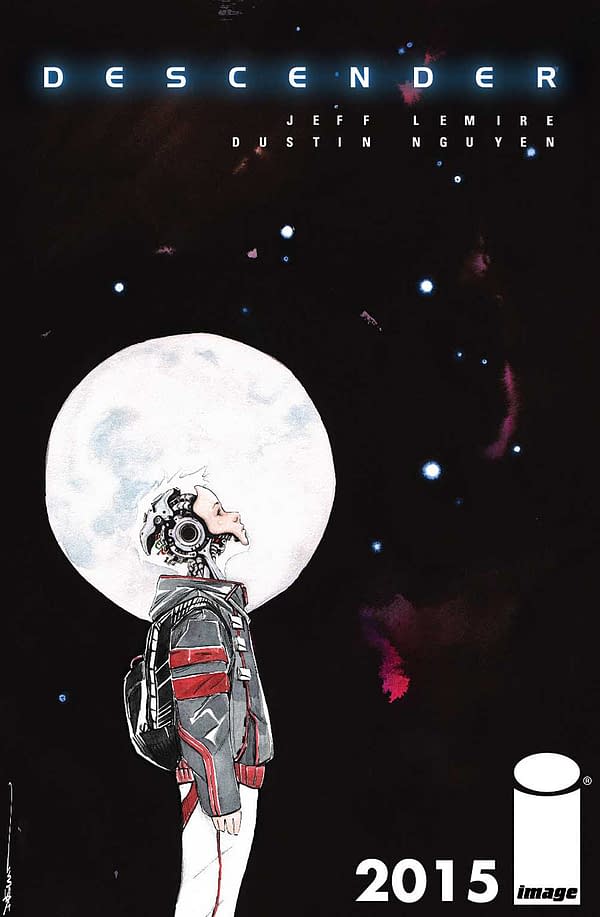 It's a beautiful book that's already getting rave advance reviews, and also an endearing and frightening one about the last robot, a child companion version, alone in a hostile universe of anti-robotic feeling following a robot war. Then there's the scientist who may have been responsible in the first place trying to figure it all out, and wider elements in play, giving Lemire and Nguyen plenty of canvases and settings to play with. It's also already been optioned by Sony.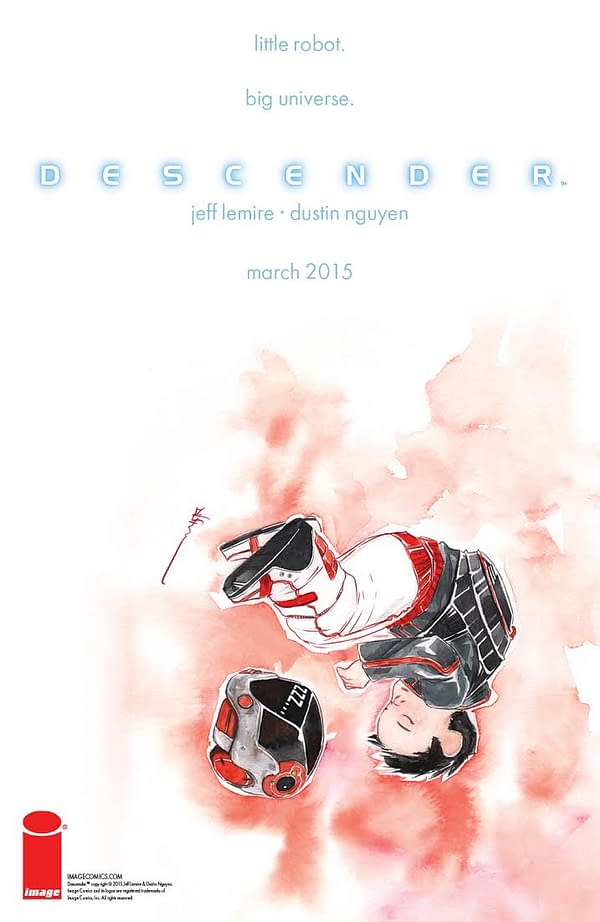 Recently, Bleeding Cool did an interesting Q & A with the creative team, which you can find here, including the description from Lemire:
For me, Descender is the culmination of everything I've done. It takes a lot of the themes from Sweet Tooth and Trillium and, hopefully, takes those to a whole new level.

What I'm enjoying most is the sheer freedom. Being able to live in this huge world we've built and do whatever we want. We only have to answer to each other at Image. That freedom is exhilarating and really has me fired up, creatively.
Today, we've got an exclusive reveal for you of the variant cover for Descender #1 by the one and only Sean Gordon Murphy–I have to say he's a perfect fit for contributing to this book. His art style captures some of the attitude of this edgy sci-fi very well.
Here's the cover:
Descender #1 arrives March 4th and is currently listed in Previews World with item code: JAN150567
It reaches FOC on Monday, February 9th.
Enjoyed this article? Share it!