Farewell, Hannah Means-Shannon, EIC Of Bleeding Cool Sad news time, folks. Bleeding Cool's Editor-In-Chief Hannah Means-Shannon is stepping down from both the website and the magazine.
I first met Hannah two-and-a-half years ago at San Diego Comic Con, though she'd been writing for the site for months before that. I can't deny I was easily swayed by this English professor with two Masters and a Ph.D. from Oxford's desire to write for Bleeding Cool and she rapidly rose up the ranks to become my boss, editor-in-chief and, as she puts it, chief Rich Johnston wrangler. And wrangled I have been.
From her tour of Northampton at the hands of Alan Moore, to her reports from Brooklyn's Hang Dai Studios, to her decision to help create and host an impromptu Women In Comics panel at Denver Comic Con when their official one had only men on the panel, to her trip to dark and gloomy Leeds for the bright and breezy Thought Bubble, we have very much been a double act on the site since, and she has made the magazine very much her own. The site is far larger now than it was then, far more complex and continuing to bat well above its weight. And she's the only one who could have accomplished such a thing.
I don't know what we're going to do without her. I know whatever she has planned, it will be majestic and I look forward to writing about her almost as much as I enjoyed writing for her.
I am being promoted back to Editor-In-Chief of Bleeding Cool, on the website at least, and look forward to carrying on her legacy. I understand there are many changes across the site and magazine yet to be announced and expect to see those roll out over the next week.
She's not quite gone yet, and you'll see her posts for the next few days, so feel free to join me in the comments expressing your own memories. But first, let's hear from Hannah herself…
I have many people to thank for their kindness and support during my time as EIC at Bleeding Cool, from comics professionals who always had time to speak with me to readers who would come up to me at conventions and talk about what BC meant to them.

But I'd particularly like to thank the staff at Bleeding Cool, Rich Johnston and Dan Wickline, who were there when I arrived, and convey to Patrick Dane, Erik Amaya, and Christine Marie Attardo, who came in under my watch, how proud I have been of their work and development as pop culture journalists.

I was brought on at Bleeding Cool to broaden the horizons of the site, and columnists like longtime supporter Adi Tantimedh, and contributors like Michele Brittany, Olly MacNamee, Joe Glass, Daniel Celko, Nikolai Fomich, and many others have definitely contributed to that trajectory through their hard work and dedication. They've treated comics, film, and gaming with the respect that these fields deserve while also serving the fans and conveying the sense of fun and enjoyment that is at the heart of fandom and always will be.

I'd also like to thank our many reporters who have made the past few big conventions so memorable, and have developed into quite a tight-knit group who recognize the importance of what they do in recording a momentous time in pop culture.

I hope I'll continue to see and interact with many of you as I support the comics medium in another guise, and that Bleeding Cool will continue to embrace diverse fandoms as well as make a lasting and positive impact on pop culture media.

Thanks to all our friends and readers—and best of luck to everyone at Bleeding Cool.

As Hunter S. Thompson said, "Freedom is something that dies unless it's used." Freedom of expression and voice has been at the heart of Bleeding Cool as long as I've known the site, and I have a pretty firmly founded faith that it's going to continue to be for a long, long while. That's a good feeling to have.
Damn it, she had to go and invoke Hunter… sorry guys, there's something in my eye. Back in a bit.
From Patrick Dane-
I'll try and just add a few of my own words in here, as I too would like to express my gratitude to Hannah.
Hannah first 'met' me while I was asleep on a hotel floor in a pile of my own clothes. That's not an exaggeration. It was SDCC '13 and I'd just flown in from Texas where I had been on holiday. I knew I was coming down to cover the biggest show in pop culture and I also knew I was going to be slumming it on Rich's hotel floor… with no bedding.
I took my job very seriously (probably too seriously), so I didn't want to go out too much in the evenings. Plus I was tired from flying and SDCC really has a way of destroying you, so I hit bed early. As mentioned, that meant just rolling onto the floor and sleeping in what you could generously call a nest of my own clothes. I vaguely remember people coming in and out of the room and one of them was my future boss Hannah. I did finally get to meet her when I was actually awake the next day, but people say first impressions count…
Fast forward a little bit. After travelling the internet and getting very close to packing up the dream of writing online, I decided to send Hannah an email in the stupor of a few beers, if I recall correctly. I wondered if Hannah had any need for a games writer. Quite a long story short… well, you guys now see that third column on the front page.
I owe Hannah a great deal. Her impact on me, this site and all of its writers can't be understated. She is fiercely intelligent and has captained this website incredibly well. Considering the amount of people who write for us, and the hordes of you for whom this website touches, our success in the last few years have been under her guidance. That can't be understated. Hannah will always have my deepest thanks. From 'clothes boy' on the floor to they guy stepping into some of her duties now as Managing Editor, her hand has brought me here. For that, Hannah, I want to say thank you. Publicly. You deserves it.
---
---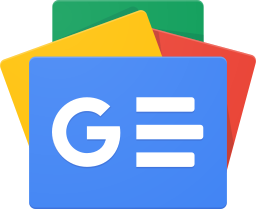 Stay up-to-date and support the site by following Bleeding Cool on Google News today!