Fence, the New Comic By CS Pacat and Johanna The Mad is Now an Ongoing Series
The Fence limited series from novelist C.S. Pacat and Johanna The Mad, is no longer a limited series but an ongoing series, with the now-fifth issue coming out in April, rather than the originally-solicited March.
FENCE marks the comics debut of both C.S. Pacat and Johanna The Mad, whose individual work have amassed devoted fan followings. Pacat's bestselling book series, Captive Prince, began its life as an original-fiction web serial that went viral, attracting the attention of publisher Penguin Random House. Johanna The Mad is a fan-favorite artist who has gained popularity for her sketches, illustrations, and handmade items.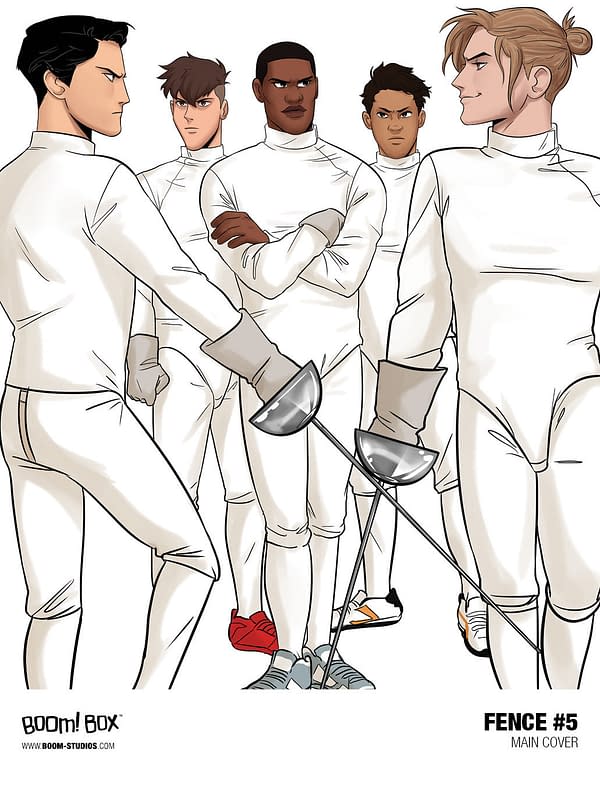 This will also be published on the same day that the first Fence collection is published, exclusively in direct market comic book stores until July. It will contain Fence #1-#4 with a cover by Dream Daddy artist Shanen Pae for $9.99.
"Thanks to everyone who supported the comic and gave us this incredible chance!" said C.S. Pacat. "I'm so thrilled we'll be able to continue the story. Here's to us aiming for the state fencing championships together with the cast of FENCE!"

"This is so exciting!" said Johanna the Mad. "I can't wait for everyone to see what we have planned for the future of FENCE."
Issue 6?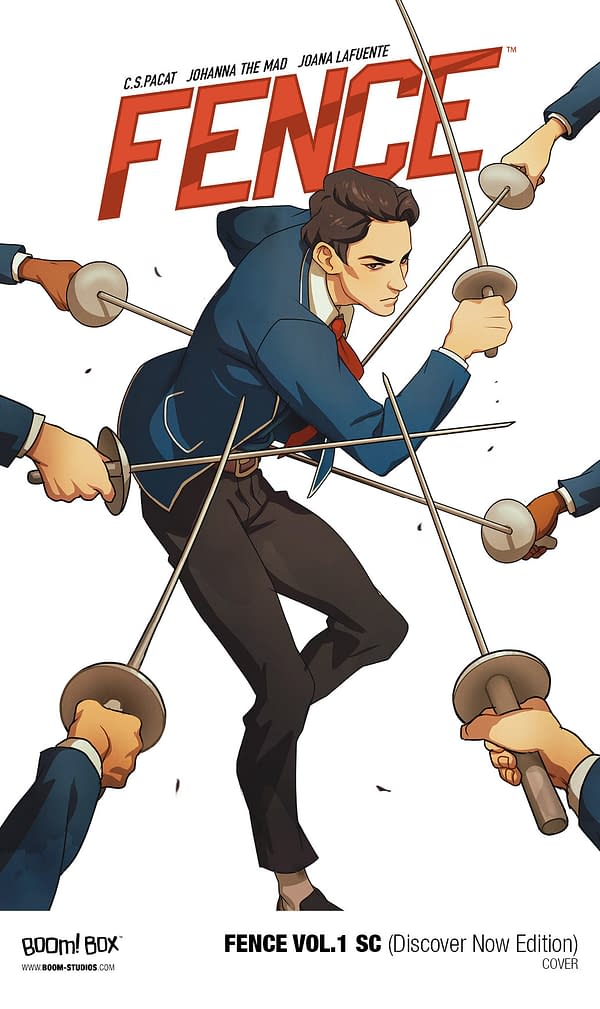 In July, a standard edition of Fence Vol 1, featuring a different cover and including additional behind-the-scenes material, will be released to comic shops and bookstores worldwide also at $9.99. While this standard version will remain in print, the direct market exclusive edition from April will be strictly limited to the initial print run and then never reprinted again.
FENCE #5
Publisher: BOOM! Box, an imprint of BOOM! Studios
Retail Price: $3.99
Writer: C.S. Pacat
Artist: Johanna The Mad
Cover Artist: Johanna The Mad
Seiji's calm is badly rattled over a lost match and his mysterious past begins to come out.