Can The FF Read Logos When They Are Spoken Aloud? (Fantastic Four #6 Spoilers)
Today sees the Fantastic Four go up against Galactus again. Or at least they would if they could, it turns out that Doctor Doom wants all the glory for himself as the galactic life-heater sets up his plans to eat the Earth up in Latveria. So the FF have to be discouraged in very Galactic terms, including the appearance of Latverian revolutionary Zora Vukovic in a new cosmic identity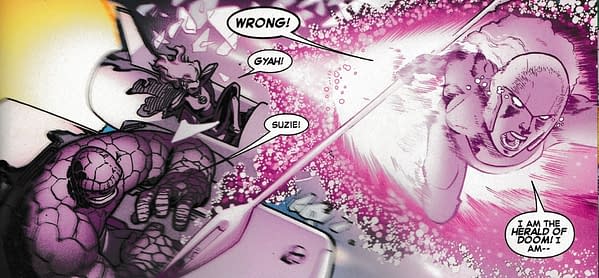 She is what?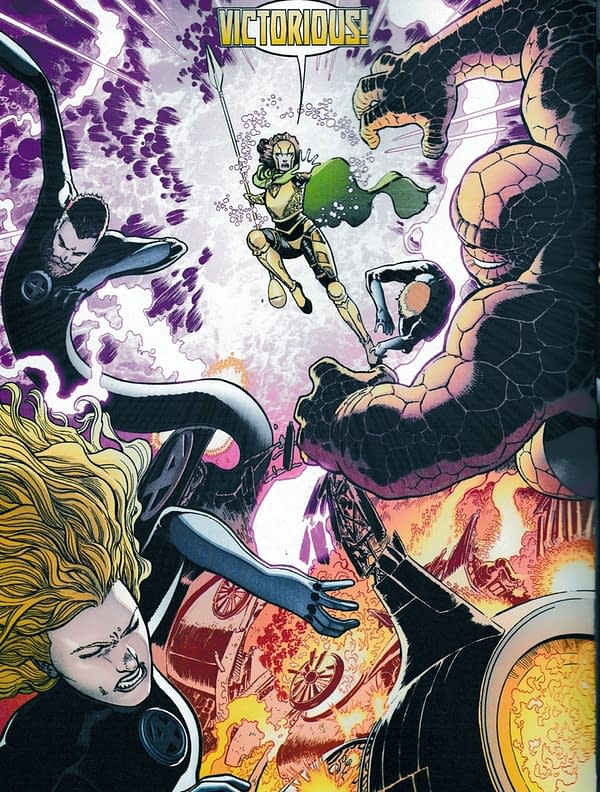 Indeed she is. And nice new duds, folks. But here's the thing–is that her name? For readers, it clearly is, she has a logo. But for anyone else, that sounds more like premature bragging, Doom-style. But for the FF?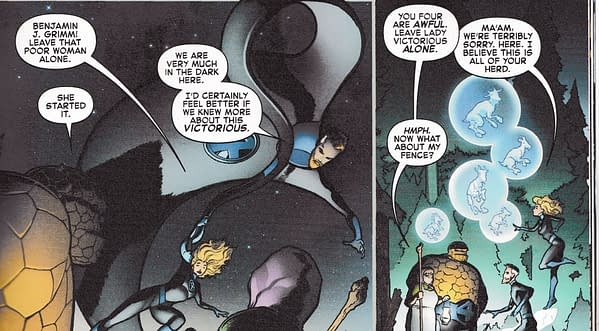 They're already calling her Victorious. How? Why wouldn't they assume she was speaking in a sentence? Unless…as comic book characters, can they see the logo when someone speaks?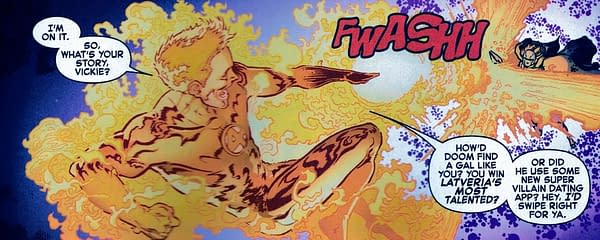 Already calling her Vicky… and making dated dating references. I thought it was Reed and Sue who had been away for ages?
I suppose they could have read the solicit for this issue…
FANTASTIC FOUR #6
(W) Dan Slott (A) Aaron Kuder (CA) Esad Ribic
HERALD OF DOOM!
• GALACTUS HAS RETURNED TO DEVOUR THE EARTH……and only one man can save us: DOCTOR DOOM!
• And where is that agitator, Reed Richards and his meddlesome family? What are they doing?
• They're locked in battle against the brave new hero of the Latverian people, VICTORIOUS!
Rated T In Shops: Jan 16, 2019
SRP: $3.99