Final Issues of RWBY and gen:LOCK No Longer Printed by DC Comics
DC Comics has been publishing two comic book series that appear to be coming to an end, RWBY and gen:LOCK. Both are digital-first series which see the comics later published in print. DC Comics has decided to bring both to an end but also not release their final issues in print, instead, publishing collected issues at a later date.
So there will be no print version for digital-first issues RWBY #7, gen:LOCK #6, and gen:LOCK #7. Which is odd as according to their print schedules, both RWBY #7 and gen:LOCK #6 would have been printed and held in Diamond Comic Distributor warehouses. If anyone sees one in the wid, do let me know. They'd probably kill on eBay. Until the, here's what would have been printed.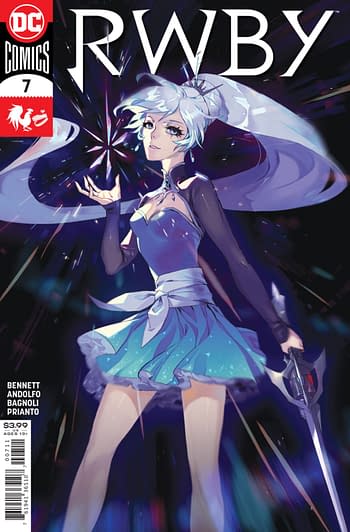 RWBY #7 (OF 7)
DC COMICS FEB200485
(W) Marguerite Bennett (A) Mirka Andolfo (CA) Sarah Stone
Team RWBY has been separated since the fall of Beacon. Their journeys apart have made them stronger, but will the team ever be able to find their way back to each other? In Shops: Apr 08, 2020 SRP: $3.99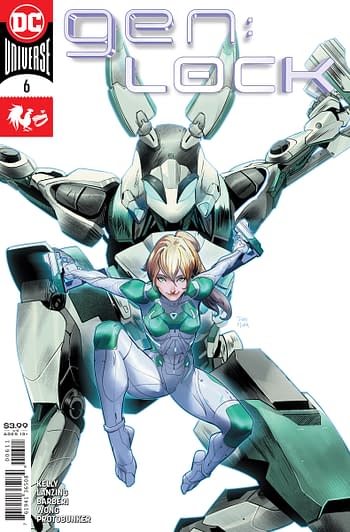 GEN LOCK #6 (OF 7)
(W) Collin Kelly, Jackson Lanzing (A) Carlo Barberi, Walden Wong (CA) Dan Mora
Team gen:LOCK's plan is in place: invade Siege and free Chase from Sycorax's clutches. But that's Sycorax's home turf, where they have complete control over their surroundings. Can Cammie lead the team on this successful mission, or will it be game over? In Shops: Apr 01, 2020 SRP: $3.99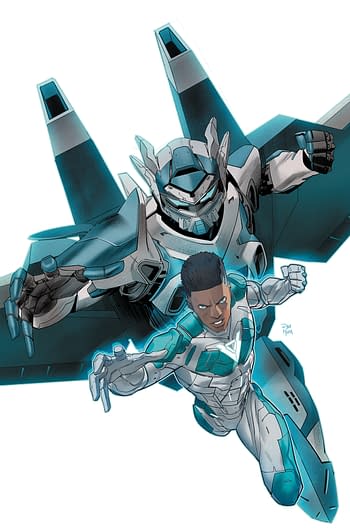 GEN LOCK #7 (OF 7)
DC COMICS MAR200538
(W) Collin Kelly, Jackson Lanzing (A) Carlo Barberi, Walden Wong (CA) Dan Mora
Chase and the rest of team gen:LOCK power up the holons to face down Sycorax one last time! Osaka's fate lies in the mechanized hands of our five heroes, but can they withstand the destructive might of the Shogunate? Don't miss this final miniseries issue! In Shops: May 06, 2020 SRP: $3.99