Boom Studios is publishing a new Firefly comic book, after being handed the rights from their overlords Fox Studios.
And, at their panel at New York Comic Con, while we await the news of the Buffy The Vampire Slayer creative team, we got exclusive reveals of new covers for the series for upcoming issues…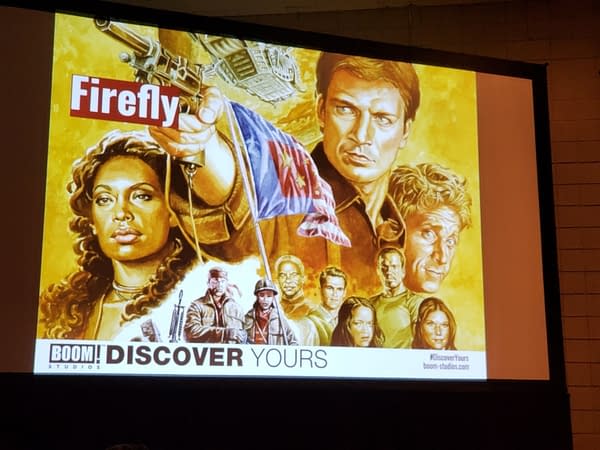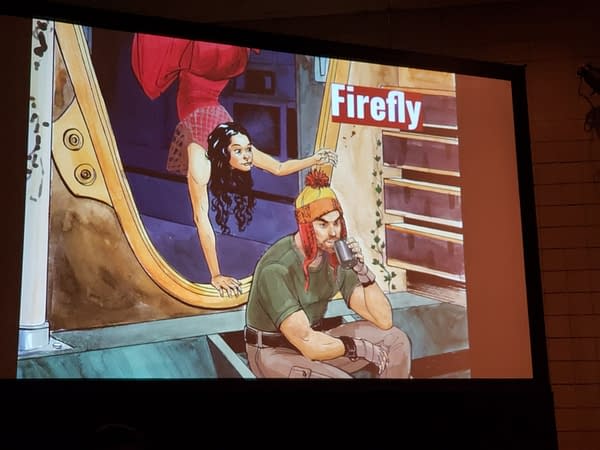 Oh and they want someone to suggest a letters page name. Return To Serenity? Washed Out Letters? Something good?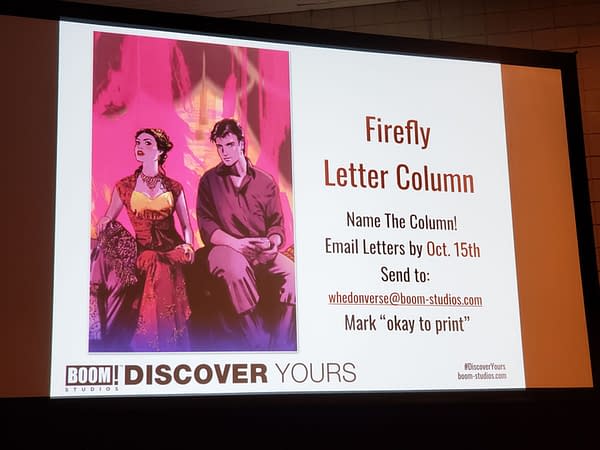 Thanks to Hugh Sheridan and John Odum at New York Comic Con for Bleeding Cool.
Enjoyed this article? Share it!