Thanks to Bleeding Cool intrepid reporter Adi Tantimedh who braved the show floor of New York Comic Con to bring us the shots from Bill Jemas and Axel Alomnso's new venture, AWA or Artists, Writers & Artisans, Inc.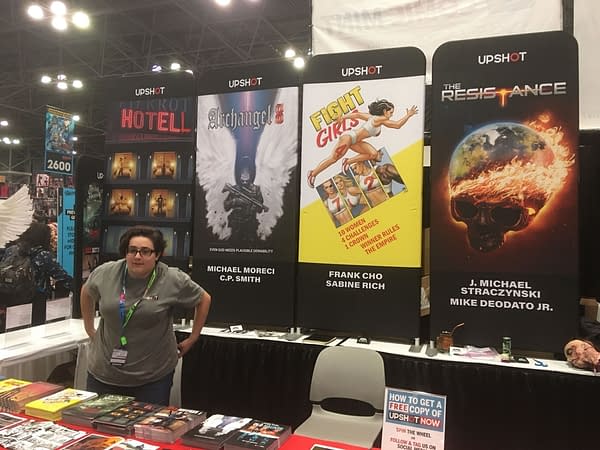 They're mainly promoting the Upshot imprint books due out in 2020.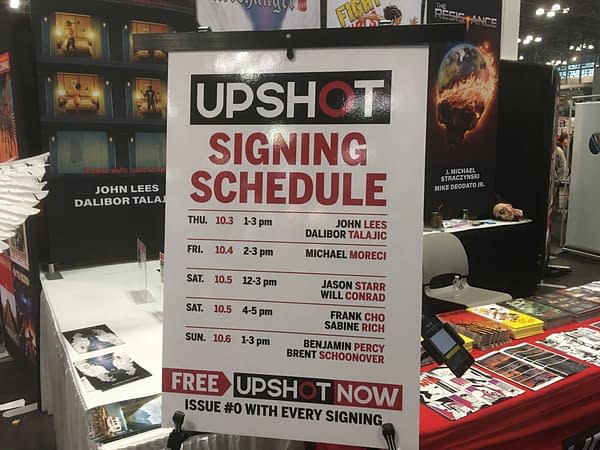 They have a Spin for wheel for a free comic, which is the thick Upshot ashcan preview book.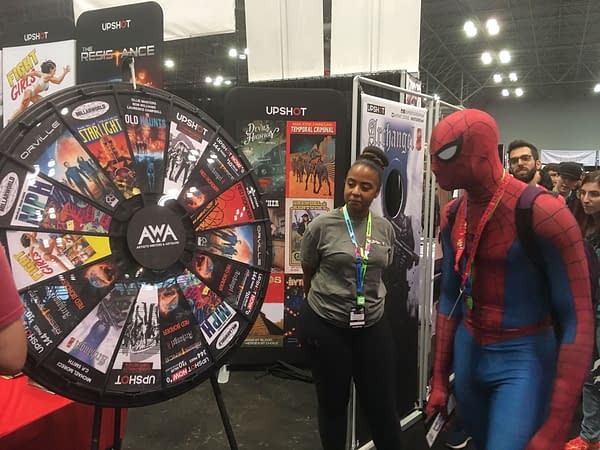 Of which you have already seen a lot of in recent weeks on Bleeding Cool. Oh look, they have a cosplayer already, from the book Archangel.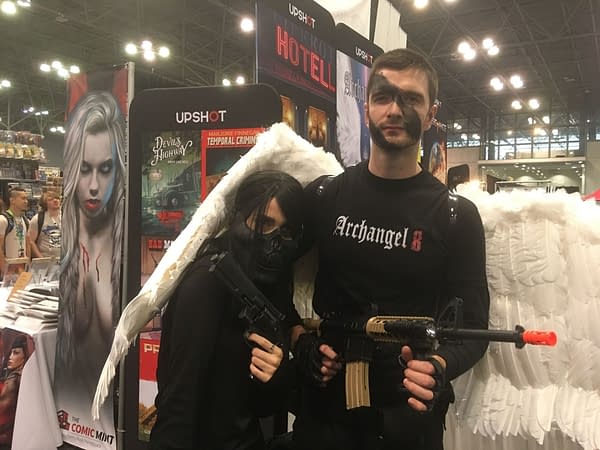 No sign of Bill Jemas or Azel Alonso yet… maybe they are out pressing the flesh?
Enjoyed this article? Share it!