He found them. DC Comics cannot hide from Bleeding Cool photojournalist Daniel Celko, even if they try their best by not actually being on the New York Comic Con showfloor with everyone else. Instead these West Coasters pretend they are too good for this dirty cold rainy East Coast and so don't walk through the entrance, setting up on the side…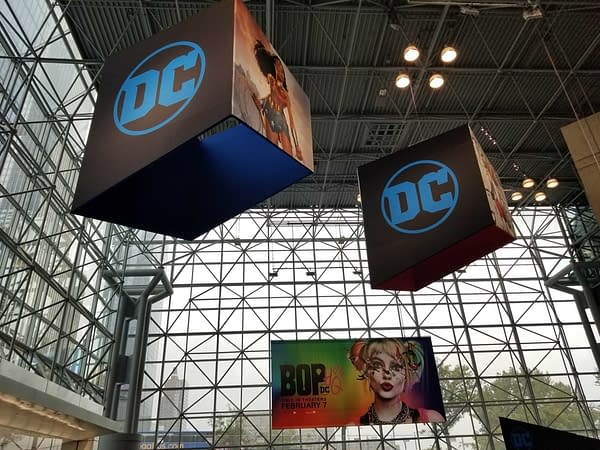 But with sky presence like that, it's hard not to spot them.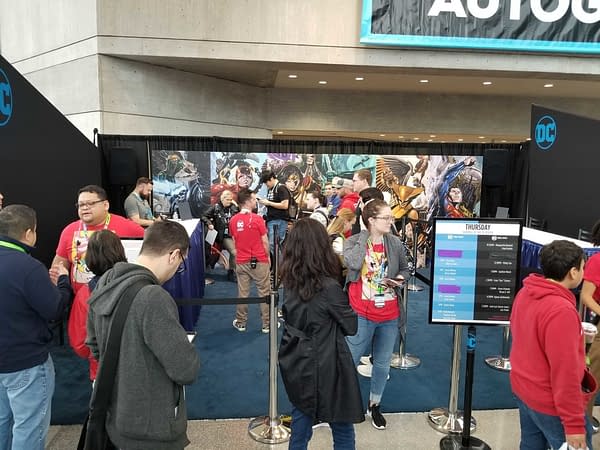 And a quick trip down some stairs and there's DC Comcis' most familiar face from comic conventions, Fletcher Chu-Fong, attempting to deal with the hordes.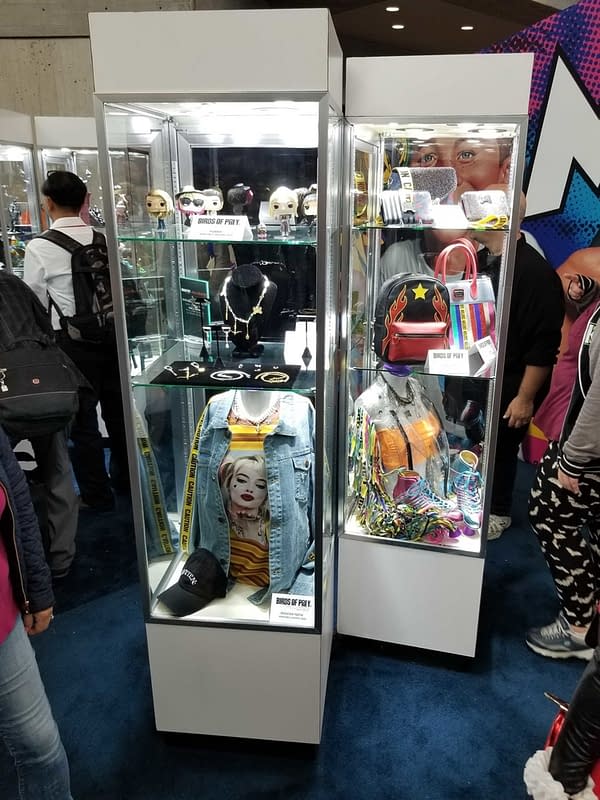 With plenty of movie props and merch on display.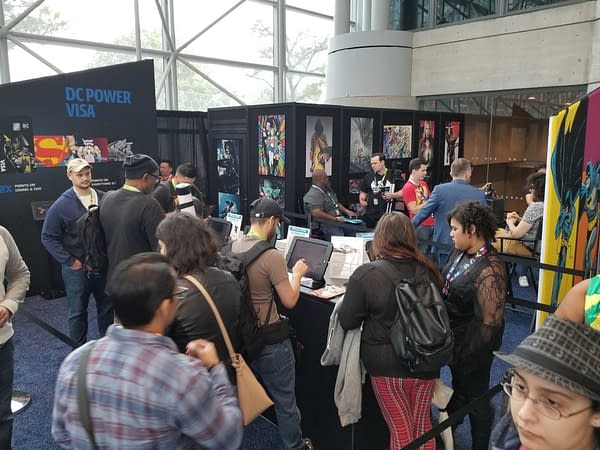 And they'll even sell you a credit card to buy things with. How thoughtful of DC Comics.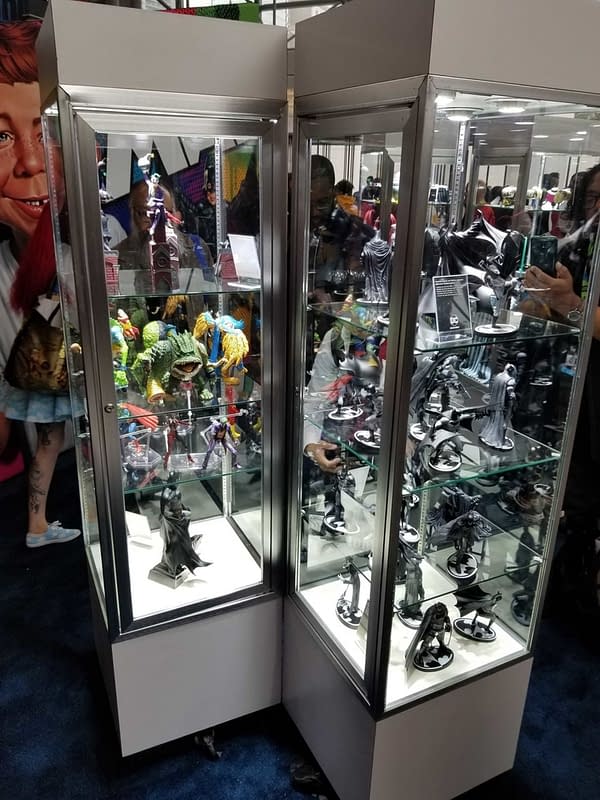 I have been asked to remind attendees that smash-and-grabs are still illegal in the state of New York. And the punishment for such a trangression.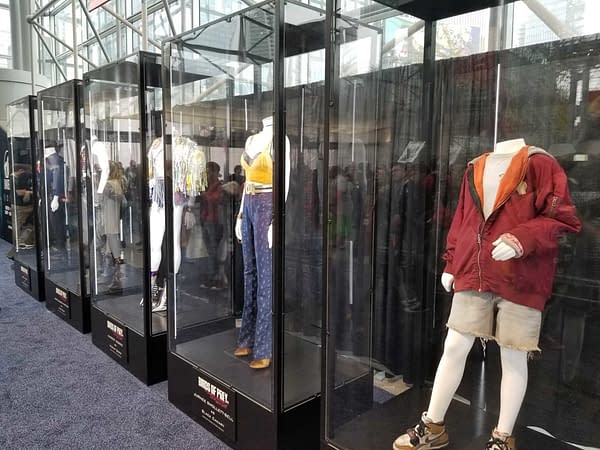 Beheading – and then for your corpse to be displayed in glass cases like this…
Catch up with all Bleeding Cool's New York Comic Con coverage with this handy category stub. Bookmark it now… and keep refreshing.
Enjoyed this article? Share it!