There's a new Comic and Collectible show in Los Angeles this year called LA Ultimate Comic Art & Collectibles Show. It's a one-day show held at LAX Hilton on this Sunday, July 15th — also known as four days before San Diego Comic-Con.
It may be bludgeoned by the behemoth. But it also provides a taster for some creators of the monster that is about to descend.
And our good friend Frank Cho is teaming up with Cerebus's Gerhard, last seen working with Grant Morrison on Heavy Metal, to make an exclusive Jungle Queen art print for the show.
$20 per print, both Gerhard and Cho will be signing and selling the art print at the show. Here's the step-by-step progress of the art process.
And colours by Sabine Rich, who colours Cho's Harley Quinn covers…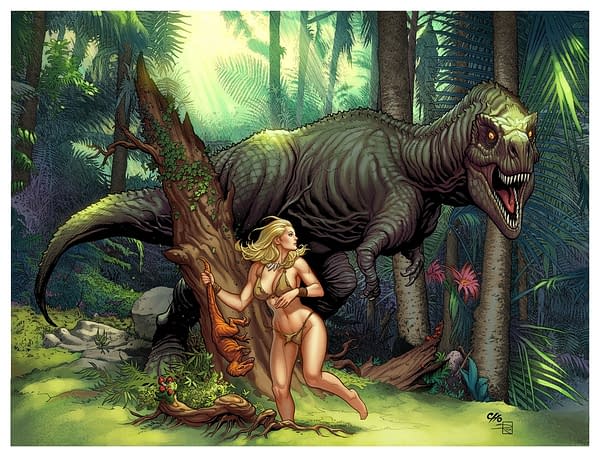 Enjoyed this article? Share it!