Frank Miller is writing a new comic book for DC Comics, Superman: Year One, with art from John Romita. It will be published from November by DC Comics as part of their new Black Label line, with mature reader takes on classic superheroes.
Talking to ex-BC editor Hannah Means-Shannon at Denver Comic Con (and transcribed on Comicon.com), Miller teased what readers may expect. He told the crowd:
Just in that first chapter, we spend a fair amount of time inside that rocket with the boy. We see what he went through during the months he spent in outer space, and the education he received, and how his perceptions of the universe changed.

And then there's his symbolic birth on Earth as the rocket crashes to Earth, and he's discovered by Pa Kent. All of this is material that, to me, is extremely emotionally charged and rich, that has been interpreted in different ways, and I've got my own take on it.
You can read the rest of the first half of the interview here. Here's the solicit copy…
A groundbreaking, definitive treatment of Superman's classic origin story in honor of his 80th anniversary. This story details new revelations that reframe the Man of Steel's most famous milestones — from Kal-El's frantic exile from Krypton, to Clark Kent's childhood in Kansas, to his inevitable rise to become the most powerful and inspiring superhero of all time.
And here's a brief glimpse of what Frank is talking about.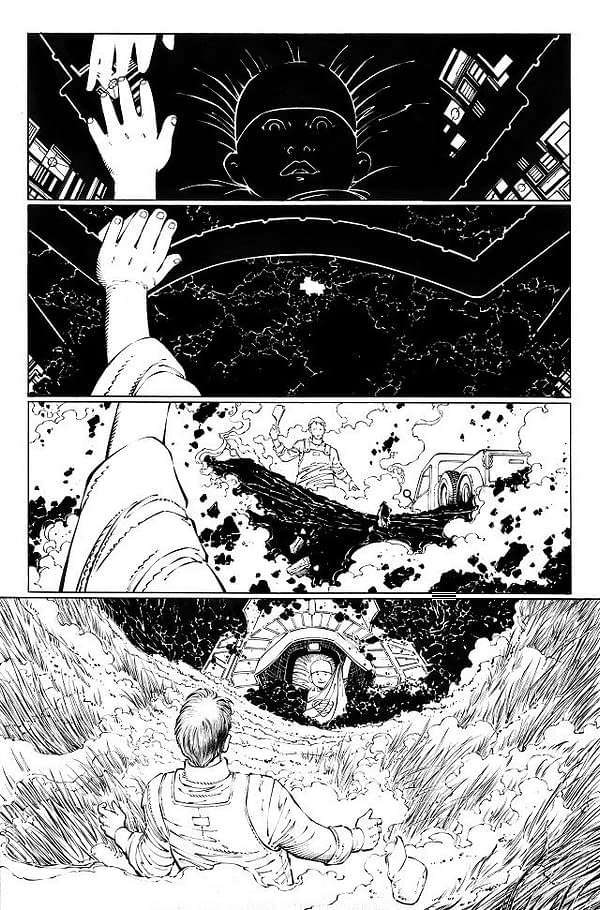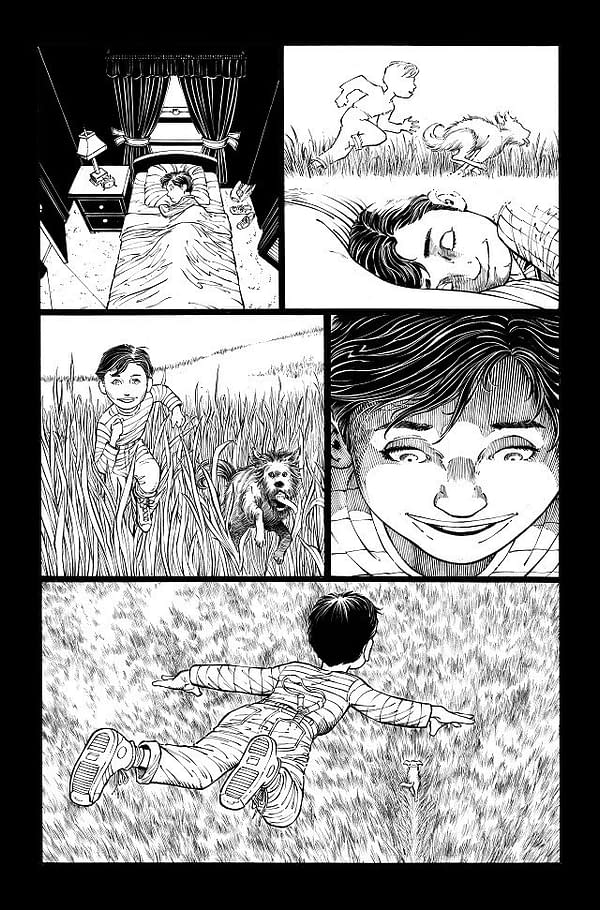 Enjoyed this article? Share it!