Dirk Wood of IDW Entertainment talked to retailers at MCM London Comic Con about the Full Bleed anthology that he publishes. And thanked British comic book stores for proportionally ordering more copies than their American cousins.
And odds are that won't change with Full Bleed Vol 3 out in 2019. Just as the first volume included a lost interview with Stephen King, so Vol 3 has a lost interview with writer Grant Morrison. An interview in which he talks extensively about Alan Moore.
There has been a grudge match going back and forth between those two over the decades and Dirk seemed to intimate that this would not exactly pour oil on troubled waters. Or maybe pour oil and then drop a lit match into it all. Again.
Sigh.
Here's an illustration from Full Bleed of Grant Morrison by Peter Bagge.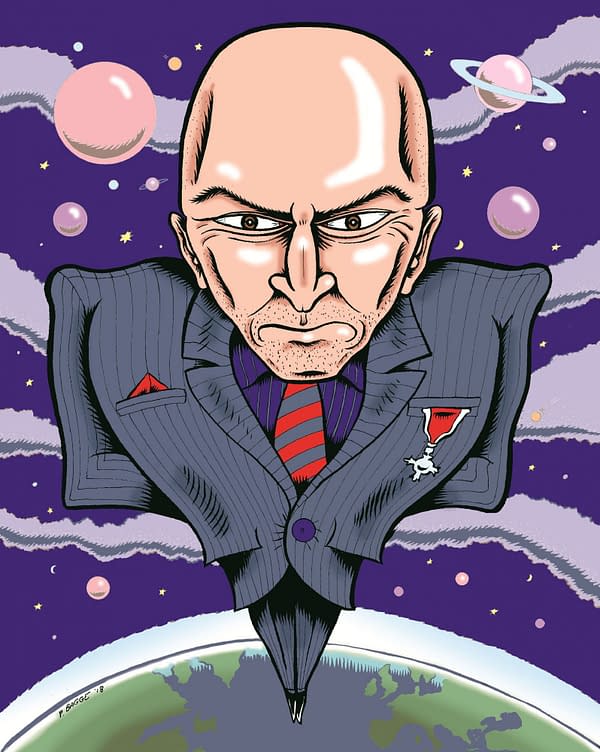 Enjoyed this article? Share it!