Posted in: Comics | Tagged: batgirl, Comics, dc, gail simone, real life superhero, rlsh
---
Gail Simone, Real Life Superhero Gail denies the following makes her a superhero. I disagree. She put herself in potential harm's way to save a stranger, and did something that most people simply wouldn't do, would try to ignore, or would try something less effective.
Gail Simone writes the Batgirl comic. On the basis of this, she could be living it.
So I grabbed my keys and my phone to go see what I could do. By this time, she's full on screaming and the guy is cursing and yelling, and at the very least, I can hear that he's hitting her. I run towards the sound, and she comes running out of the dark area between two of the apartment buildings…she's thrown her shoes off to be able to run.

And she's screaming HELP ME.

And the guy comes out after her.

Now, it's dark, and there's nobody around. And when I worked at a crisis center, they used to warn us not to go into dark, enclosed areas like this when there's a dangerous situation.

So the guy is chasing her, and I make it to her, and put myself between him and the girl. I have my keyring clenched in my fist with the keys sticking out, which does a lot of damage very quickly, if necessary. I am weirdly, completely calm, but it is also very clear that this guy is not going to be allowed to put his hands on the girl. What I don't know is that my son, in his room on the third floor, has heard the shouting and is looking for the number for the complex's security.
Read her full account here and her follow up here.Then feel free to applaud, even though she won't acknowledge why you're applauding.
What Would Barbara Do? This…
---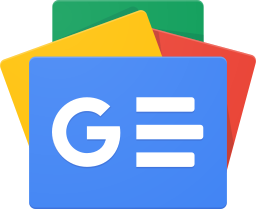 Stay up-to-date and support the site by following Bleeding Cool on Google News today!