Just in time for Avengers: Endgame as well…
Originally, back in the seventies, Gamora – was created by Jim Starlin as a walking, kicking, slicing plot device.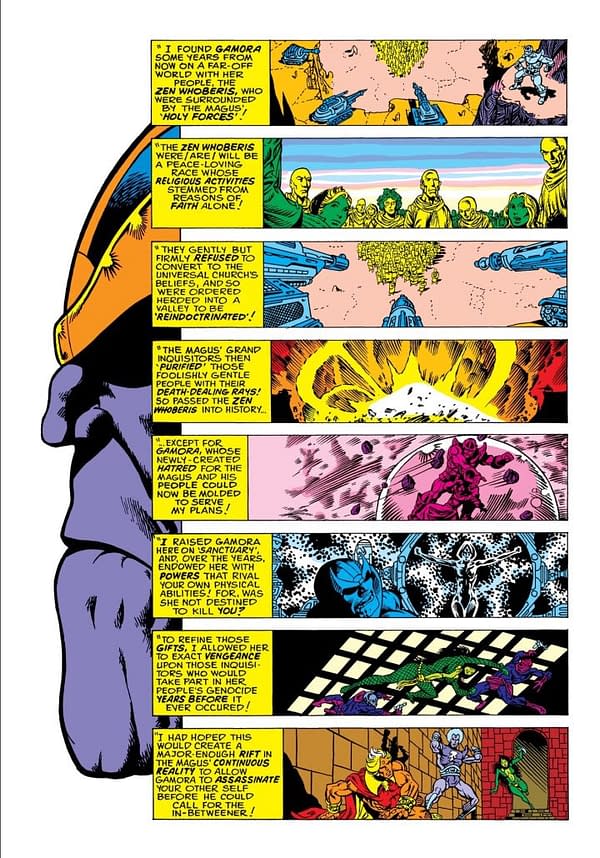 The adopted daughter of Thanos, the last of her species, the Zen Whoberis, wiped out by The Universal Church Of Truth led by Magus. Thanos picked her out through time and trained her to fight his rival, the Magus, the future evil version of Adam Warlock.
She did so by also travelling in time and killing every member of the church involved before the event actually occurred, but failed to kill the Magus.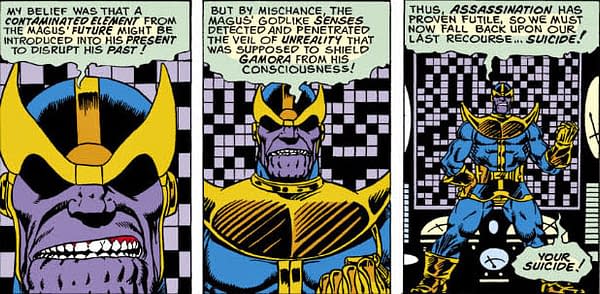 And then her race were wiped out anyway by the Badoon, the timeline having changed.
A more recent solo series saw her given the chance to take revenge on the Badoon as well, though after rather than before their crimes, this time.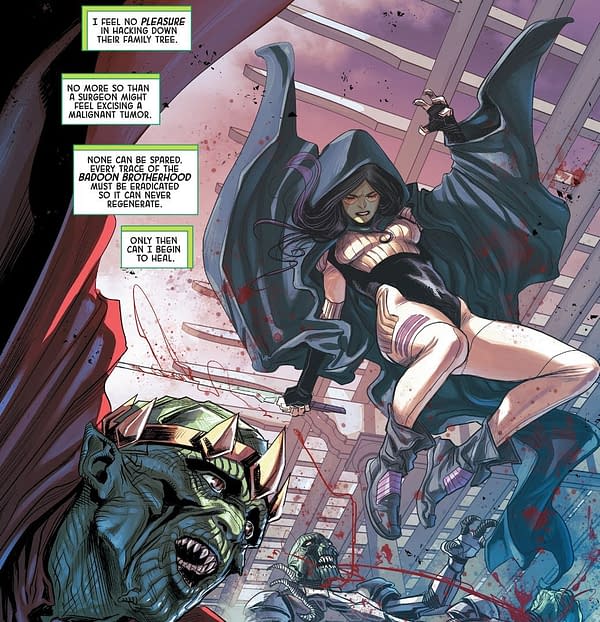 Well, in the new Thanos series out today by Tini Howard and Ariel Olivetti, it's time for a rewrite, that takes in some of the Avengers: Infinity War storyline.
Now, just as in the movie, Thanos is responsible for wiping out Gamora's race. Just in the comic, doing so before Magus and the Universal Church could.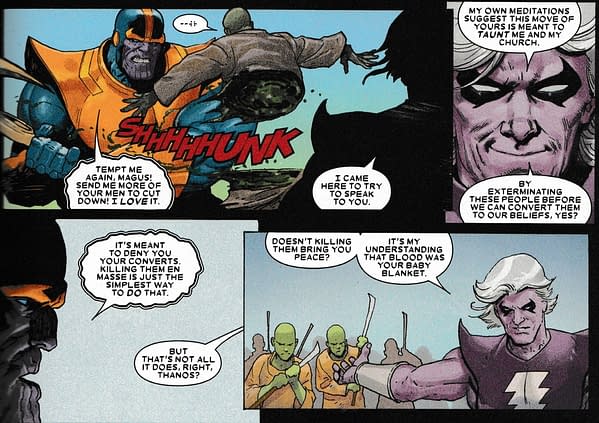 And, just as in the movie, Thanos then sees her as a sole survivor of the millions he kills on her planet and raises her as his adpotive daughter.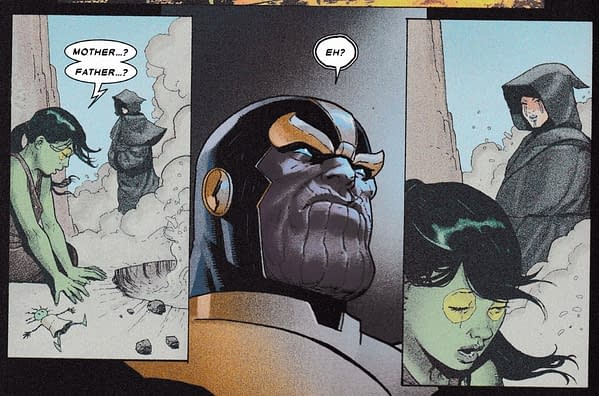 But, in keeping with the themes of the the comics, this is not about killing half the population of the universe in order to save it from itself. It's about noting Gamora's relationship with his one true love. Death.
How any of this plays with whatever happens in Endgame I don't know. But I will tomorrow. And will give this a reread then..
THANOS #1 (OF 6)
(W) Tini Howard (A) Ariel Olivetti (CA) Jeff Dekal
THANOS IS DEAD!
Executed by the deadliest assassin in the galaxy…his daughter, Gamora. But before their relationship came to a bloody end, how did it begin? Find out in this all new miniseries by Tini Howard (MARVEL KNIGHTS 20TH and AGE OF CONAN: BELIT) and Ariel Olivetti (DEATH OF THE INHUMANS)!
Parental AdvisoryIn Shops: Apr 24, 2019
SRP: $4.99
Enjoyed this article? Share it!