Gary Spencer Millidge is one of the unsung heroes of British comic books. he has been writing and drawing his comic book Strangehaven for around twenty-five years, recently being republished and continued by Soaring Penguin Press. A story about a man who cannot leave the village he finds himself driving through, it crossed The Archers with The X-Files, and encapsulated masonic ritual, alien intervention and small-town life in a way that screamed perfection. But time brings all sorts of challenges. Yesterday, Gary sent out the following bursts on social media.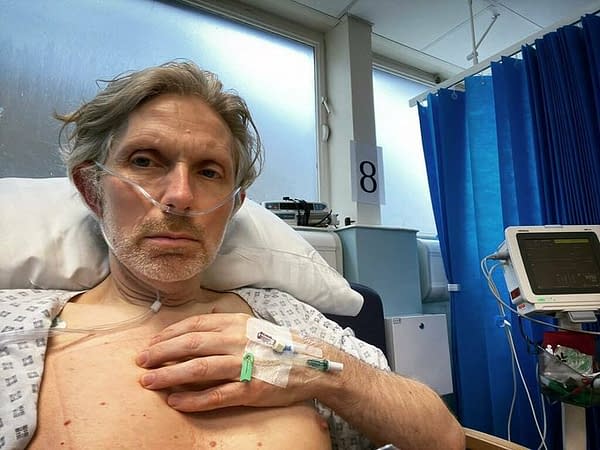 So after four days self isolation I had a long-awaited electro cardioversion at the local hospital this afternoon – which means an electric shock to the heart to get it back in rhythm, which has apparently worked! So here's me not knowing where the f-ck I am and still tripping balls from three hits of sedative Midazolam. I can't thank the nurses and doctor's enough and further proof (not that it's needed) that what an amazing *free* #NHS we have in this country. #cardioversion #midazolamsedation #jumpstartheheart #nhsheroes @nhsmillion
Followed by lots of messages of shock and sympathy from the great and the good in comic books. But he was still in fine fettle and added the following;
So after three lots of midazolam to get me sufficiently sedated for my hospital procedure, and now in the recovery room texting my lovely @geengeenie who's sitting at home worried resulted in this exchange of messages presented here for your amusement. #…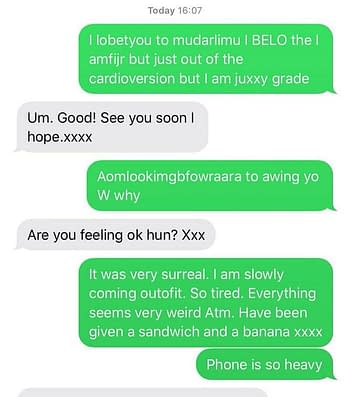 I am reminded of the time that, after an operation of my own, my then-EIC Hannah Means-Shannon took away my posting privileges until the temazepam wore off. All at Bleeding Cool wish Gary Spencer Millidge the best, and if you wanted to check out his frankly amazing work, you can do so here. And yes, we also note that an indie comics creator got surgery without having to run a crowdfunding appeal first.
Enjoyed this article? Share it!