When You Open a Comic Store Directly Opposite Forbidden Planet…
I noticed there was one in Leeds when I was up there for Thought Bubble but didn't get a chance to pop in. But a trip to Newcastle gave me a chance to pop into the Geek Retreat opposite Forbidden Planet on Grainger Street, which is a rather confident placing.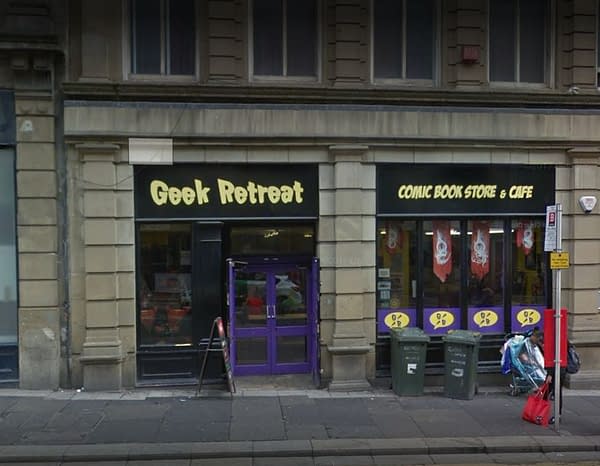 How opposite Forbidden Planet is it? Well, this is the view from the window.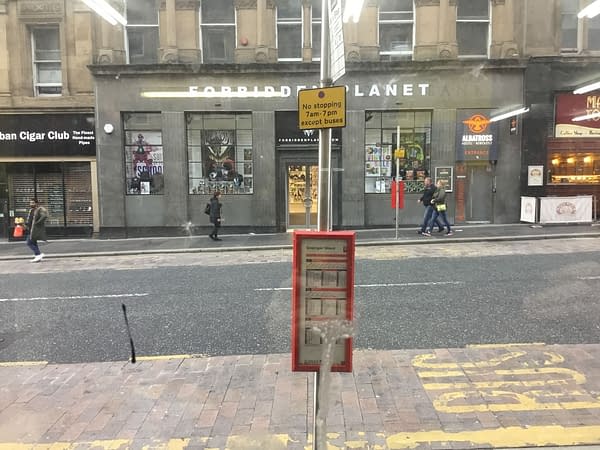 Which is a rather aggressive placement. Other Geek Retreats have opened around the country, including Glasgow, Birmingham and Milton Keynes but none quite as close to a potential rival.
It's not a duplication however, while you can order new comics and the like through the Geek Retreat, they are principally a cafe, a restaurant, a bar, a place to hang out, organise gaming and chill – possibly before you go to Forbidden Planet. Oh and you get a free comic with every hot drink – with someone's back issue collection, presumably, to choose from.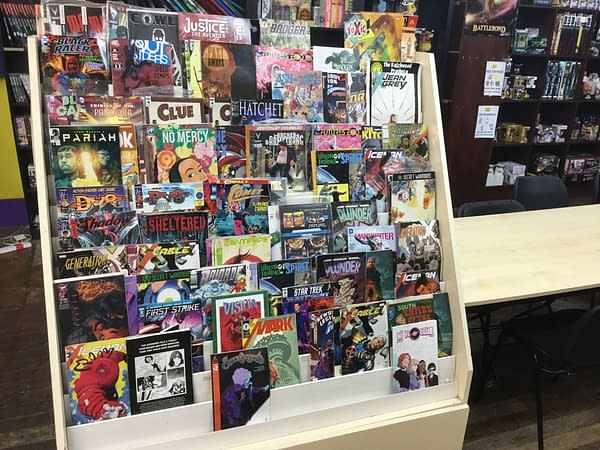 I went with a copy of Battle Chasers #3, I was in a nostalgic moment.
Created by husband and wife team, Stephen and Carina Walsh, they are also looking for franchise expansion if you think your city could handle such a place.
Here's how the Newcastle place looks, and what is on offer.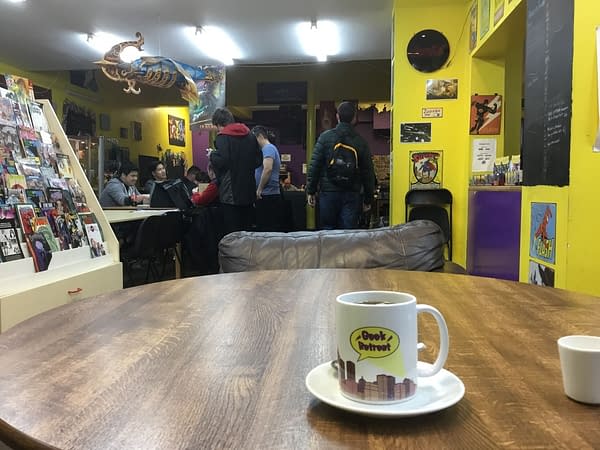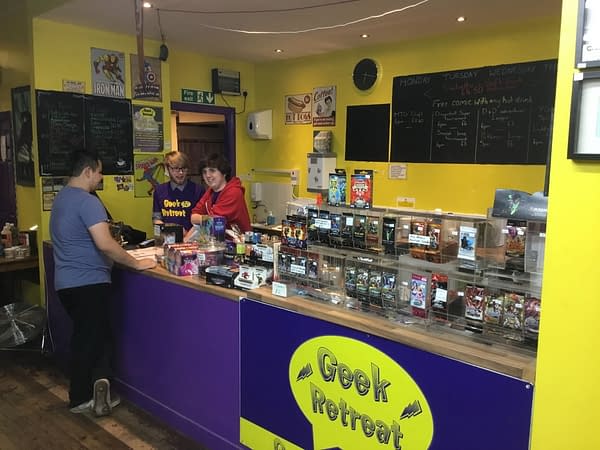 Bleeding Cool tries to mark the passing of comic stores as well as new arrivals on the scene. We're more likely to hear about the former rather than the latter due to concerned fans, but do please feel free to let us know the changes in your own local marketplace.