Posted in: Comics, Recent Updates | Tagged: Comics, crime, Gerard Jones, HRL
---
Gerard Jones Changes Plea to Guilty
In January last year, comic book writer Gerard Jones was arrested on suspicion of possessing more than 600 child pornography files and uploading graphic videos to YouTube. According to police, he was booked into jail on suspicion of possession of child pornography, production of child pornography, sending harmful material to a minor, and distribution of child pornography. The report states the uploaded videos depict a child performing sexual acts on an adult, and police state other videos showed adults performing sexual acts on children as young as one year old. The report also states that police were investigating the possibility that Jones travelled to London to have sex with a minor.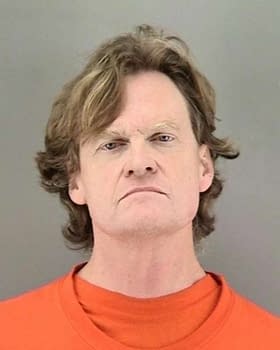 According to San Francisco Police Department, Jones was interviewed on December 29th, 2016. He admitted to downloading and possessing graphic child pornography from several different online sources. He admitted uploading and sharing child pornography to YouTube and also admitted to looking at child pornography that involved children between ages 9 and 12. The youngest child depicted in the pornography he possessed was 3 years old.
Google, who owns YouTube, contacted law enforcement and informed them that child pornography had been uploaded to the site. A review of the uploaded file revealed a child of approximately 12 years old being sexually abused by an adult male and female.
Police reports indicate that prior to the current investigation, Homeland Security had been conducting an investigation related to Jones travelling to Britain to meet an underage female for sexual contact. They had apparently met online when she was 15. He had sent her graphic images, travelled to meet her when she was 17 and had sex with her when she was 18.
He was charged with one count of possession of child pornography and one count of the receipt of child pornography. He entered a plea of not guilty and was released on a $250,000 bond, with a home monitored curfew from 6 p.m. to 7 a.m. The trial was set for this month.
On March 18th of this year, there was a stipulation filed wherein the trial date was vacated (cancelled) because there was going to be a change of plea. His change of plea hearing is scheduled for Monday, April 2nd.
Yesterday the prosecutor filed a Motion for Mandatory Remand requesting that after the plea, Jones be placed into custody pending sentencing. It notes that Jones will now plead guilty to two felony counts of violating 18 U.S.C. Section 2252, possession and distribution of child pornography. Jones's attorney has filed an opposition to the Motion for Mandatory Remand.
The prosecution gave more details into the type of evidence that had been gathered by the authorities, noting the collection of child pornography was "extensive and horrific. The image that the defendant uploaded to YouTube, for instance, showed a prepubescent minor victim being repeatedly sodomized by two adults." They revealed that the email address he used to upload videos was 8-is-the-new-18@gmx.com, that his video was "just one of thousands of images and hundreds of videos that the defendant collected for his sexual gratification", and that he "is not merely a collector and distributor of child pornography" as he also traveled internationally to meet with a minor with whom he had sexual contact.
Included is testimony from Cynthia Rinker of the San Francisco Forensic Institute that Jones began participating in weekly individual therapy with Flinton on January 17th, 2017 and has not missed any sessions since that time, in addition to attending supportive, 12-step-type groups in the community, Sex Addicts Anonymous. Rinker's testimony says that Jones's likelihood of recidivism is very low and that completing such a course reduces that chance further.
Clinical and Forensic Psychologist Jeremy Jones has described Jones as being "overwhelmed with shame" and lays out his current daily life:
"He spends most of his days attempting to reconstruct a book that was near completion when his computers were taken away from him during his arrest for the controlling offense. Apparently, he has not been allowed to access the book files that were on these computers. He noted that he is currently being supervised by U.S. Pretrial Services. This involves wearing an ankle bracelet, a 6 p.m. curfew, and monthly visits from a pretrial service officer who comes to his home to check his computers. Additionally, he is required to report to the officer once a month. He has been fully compliant with all of the conditions of supervision. He also attends weekly individual psychotherapy and a weekly therapy group specifically for individuals dealing with sexual problems. Finally, he attends Sex and Love Addicts Anonymous several times a week' and that 'Mr. Jones noted that his arrest for the controlling offense has caused him to lose many job contracts that he had in place and he is experiencing financial hardship. He also indicated that while his wife has stayed with him after his arrest for the controlling offenses, the circumstances surrounding his arrest have devastated her and their relationship is distant at this point in time."
Jeremy Jones concludes after extensive analysis that Gerard Jones does not meet the diagnostic criteria for Pedophilic Disorder, that his risk for future offending is very low and it will be lowered by continued sex offender treatment, and that he does not present a danger to the community.
Over a year ago, shortly after Gerard Jones was charged, his legal counsel sought and received letters of support against incarceration and in support of his good character, from Rev. Dr Paul Fromberg of the St. Gregory of Nyssa Episcopal Church, the Rev. John Kirkley of St. James Episcopal Church, as well as members of the community, businessmen, teachers, veterans, and writers, including comic creators Will Jacobs, Mark Badger, James Hudnall, and Mike W. Barr. They are included as part of the defence against Mandatory Remand for Jones after sentencing.
Gerard Jones co-created the Malibu character Prime, a young boy who can transform into an adult-sized superhero. He also co-created the Ultraforce character Topaz, who appeared in Thor: Ragnarok. He has also written extensively for Green Lantern, Justice League, Ultraforce, El Diablo, Wonder Man, Martian Manhunter, Elongated Man, The Shadow, Pokémon Adventures, Dragon Ball, Batman and The Trouble with Girls. Of late he has written a number of non-fiction historical works including Honey I'm Home, Killing Monsters, and comic book history Men of Tomorrow. The book Jones was working on is called Nation of Faith and Flesh: The Moral War that Shaped America.
Gerard Jones's change of plea hearing is scheduled for Monday, April 2nd.
UPDATE April 1st, 5:50 p.m.: An earlier version of this article did not clarify when the letters from Will Jacobs, Mark Badger, James Hudnall, and Mike W. Barr were written. These letters were received shortly after Jones was arrested, when his plea was "not guilty".
---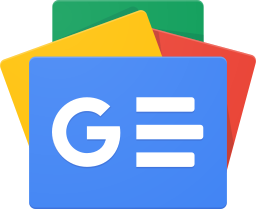 Stay up-to-date and support the site by following Bleeding Cool on Google News today!