Giffen, DeMatteis And Maguire Reteam For… Something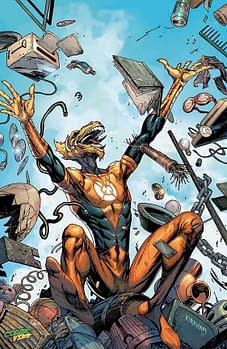 It would be fun to think it might be Justice Legion. But that's probably just wishful thinking.
When talking about his Larfleeze book to ComicBook.com, Keith Giffen answered the question
Since you're working with Marc [DeMatteis] again, how long until we get a guest issue from Kevin Maguire?
With this response;
Probably never since he's working on another book with me and Marc. I know that should be "Marc and me" but the thought of putting his name first… cue frisson.
A book with Giffen, DeMatteis and Maguire? The Justice League dream team?
It's happening folks. Well, I mean, something is.