It's Thanksgiving, all the comic book companies are closed, and the comic book new sites are on slow down (aside from Bleeding Cool of course). So a perfect time for a little Marvel gossip that's come my way of late, regarding Jason Aaron's upcoming projects for Marvel.
He's coming off both Conan and Thor, and so speculation is rife regarding what he will tackle next. Bleeding Cool hears that as well as a number of cool Marvel projects lined up for 2020, his big Moon Knight Avengers arc starting soon will be a lead in to a new Moon Knight solo series to run alongside his Avengers – on which he will remain through 2020 at least.
While fellow Marvel Comics writer Ta-Nehisi Coates has carte blanche on his Black Panther book but I am told that a softening of sales during the Wakanda Intergalactic Empire storyline have lead Marvel Comics to relaunch the series with another shiny new #1 when that storyline comes to an end and becomes more… earthbound. And in for a penny, in for a pound, look for a new Captain America #1 from Coates as well…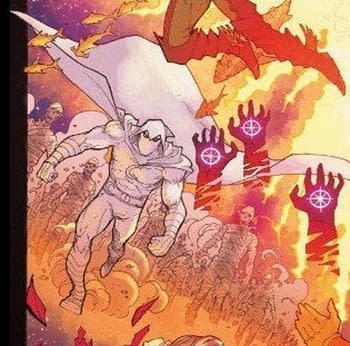 Enjoyed this article? Share it!