Ahoy Comics, the new comic book publisher founded by journalist Hart Seely, is launching its first two comics in the upcoming Diamond Previews.
The Wrong Earth, a six-issue miniseries by Tom Peter and Jamal Igle, where an adventure-loving crimefighter with a kid sidekick dimensionally switch places with a ruthless vigilant, will include a prose story from Grant Morrison, along with material from Shannon Wheeler, Paul Constant, and Frank Cammuso.
And High Heaven, a five-issue miniseries by Peyer and Greg Scott where a chronic malcontent finds himself in an afterlife where everyone hates a complainer with another prose story from Morrison, another cartoon from Wheeler, and a backup strip from Peyer and Chris Giarrusso.
HIGH HEAVEN #1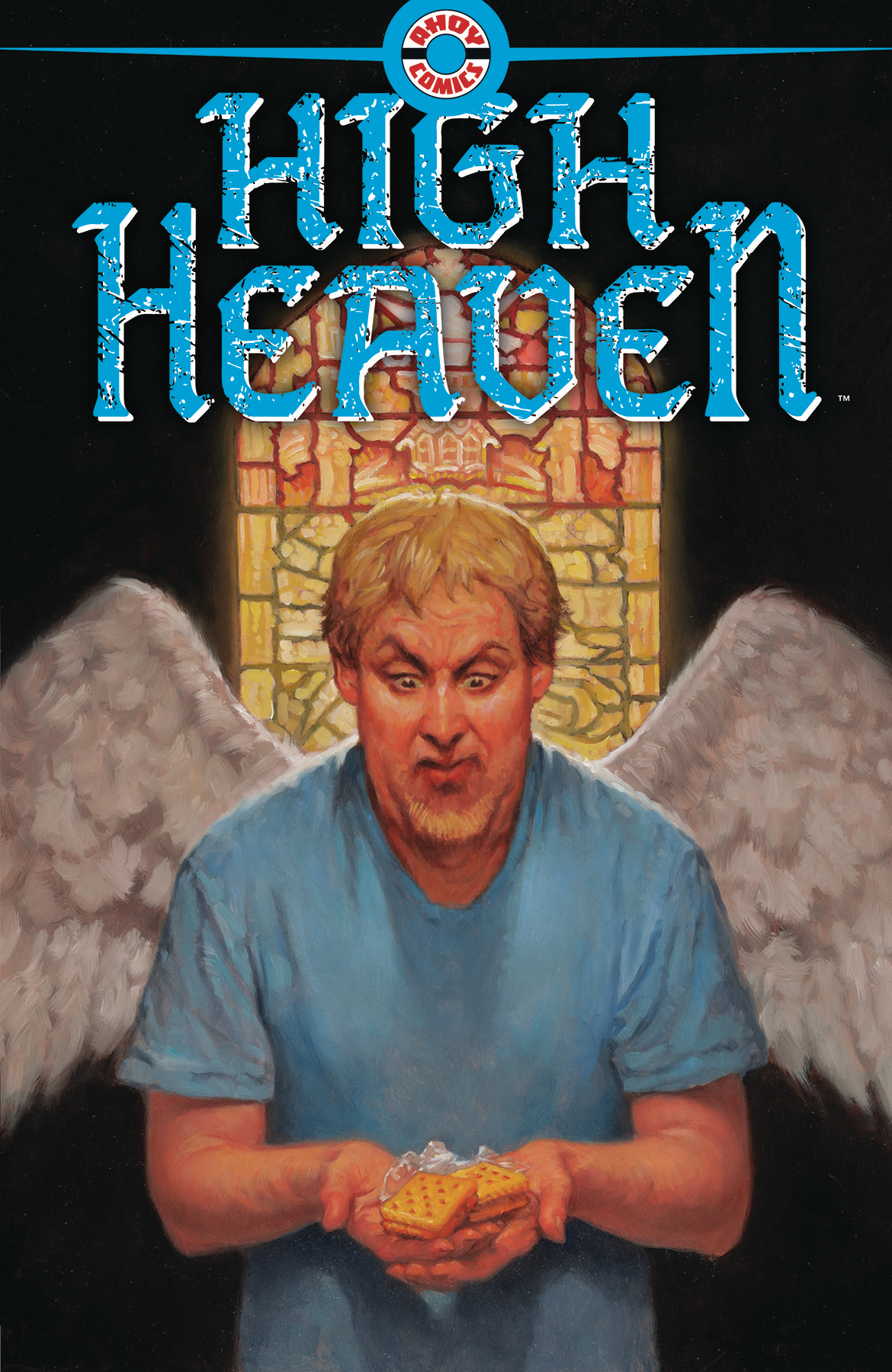 JUL181525
(W) Tom Peyer, Grant Morrison (A) Greg Scott, Chris Giarrusso, Rick Geary, Shannon Wheeler (CA) Richard Williams
Chronic malcontent David Weathers dies and goes to Heaven-where everything is terrible, and everybody hates a complainer. A savage satire by writer Tom Peyer (Hourman, Batman '66) with art by Greg Scott (Black Hood, X-Files). And! The socially awkward science-adventurers known as Hashtag: Danger kill a dinosaur! Backup story by Tom Peyer, art by Chris Giarrusso (G-Man, Mini-Marvels). And And! A cartoon by Shannon Wheeler, and an all-new text story by comics legend Grant Morrison: "Festive Funtimes At The New World's Fair," illustrated by Rick Geary! Painted cover by Richard Williams (MAD).
In Shops: Sep 26, 2018
SRP: $3.99
---
WRONG EARTH #1
AHOY COMICS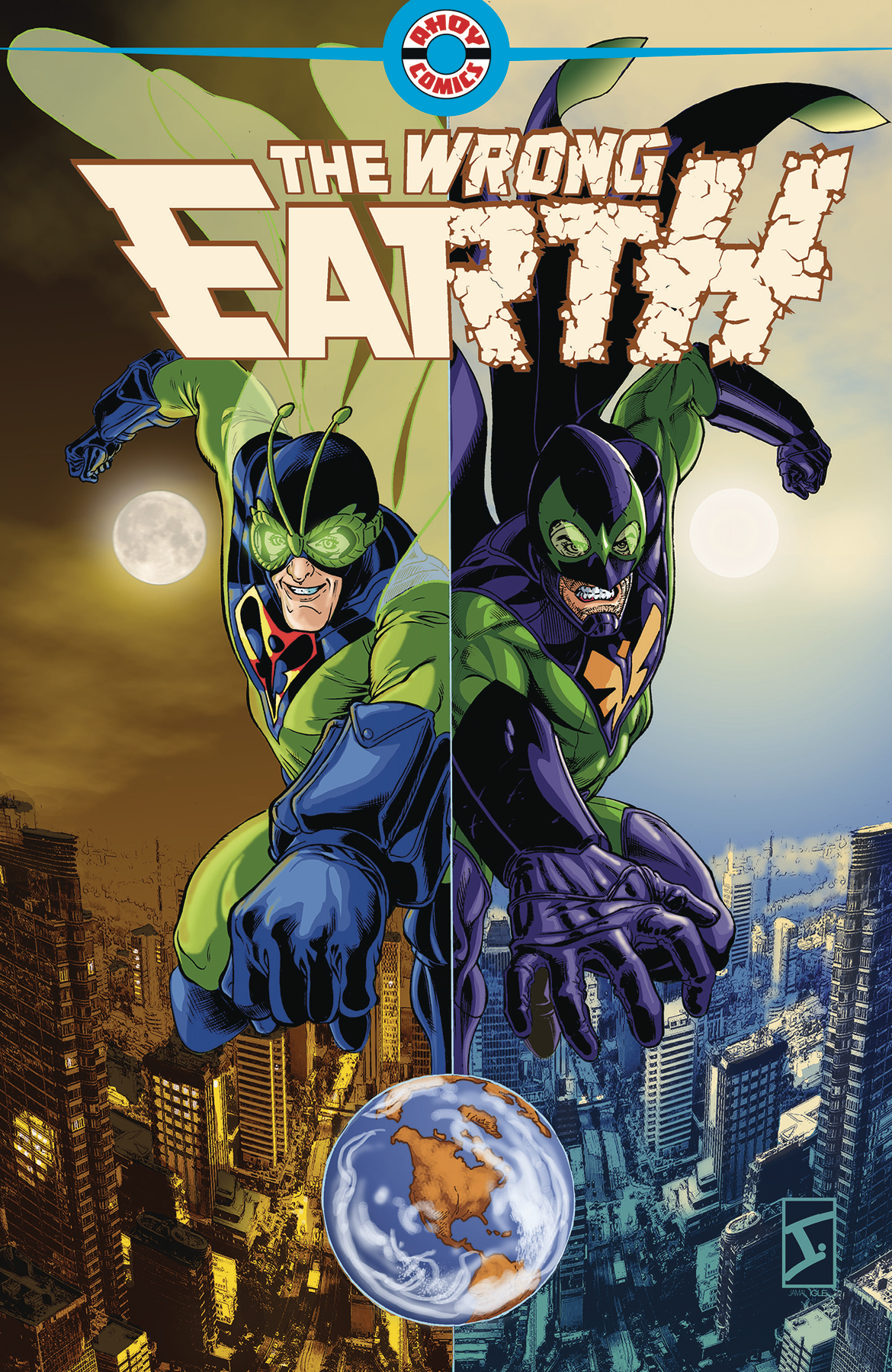 (W) Tom Peyer, Paul Constant, Grant Morrison (A) Juan Castro, Shannon Wheeler (A/CA) Jamal Igle
AHOY Comics launches with a biting superhero satire! On one world, Dragonflyman and his sidekick Stinger enjoy a life of adventure. On another Earth, the Dragonfly hunts criminal parasites like a lethal exterminator. But what happens when these two heroes change places? By Tom Peyer (Captain Kid, Hourman) and Jamal Igle (Black, Supergirl)! And, a "Golden Age" Stinger solo story, by Paul Constant and Frank Cammuso! Plus: An all-new text story by comics legend Grant Morrison: "'Hud' Hornet's Holiday In Hell," illustrated by Rob Steen! All this plus a cartoon by Shannon Wheeler!
In Shops: Sep 12, 2018
SRP: $3.99
Enjoyed this article? Share it!