Posted in: Comics | Tagged: Comics, dover books, entertainment, Jeff Nicholson, taboo, Through The Habitrails
---
Through The Habitrails By Jeff Nicholson Back In Print From Dover Books It is certainly one of my favourite comic books of all time. I have the original serialised chapters from the early nineties horror anthology Taboo and the first and second collections. Looks like I'm going to have to buy it over again.
Because Dover Books are putting Through The Habitrails by Jeff Nicholson back into print. A semi-autobiographical story, Jeff is a advertising illustrator working in an environment where allegories of working conditions are real, the hamsters that have the run of the agency, nipping at the souls of the unwell, the tap on the side of your head from which executives drain your juices and the alcohol filled water bottle around the head, pickling and isolating you from the day to day. He has no mouth but he must draw…
His isolation continues outside of work which he comes to see as an extension of the workplace. The original ended surprisingly with the finding of his soulmate, and his realisation that everything was going to be okay, fighting against the nihilism of the rest of the comic. It would take another printing for the ending to be changed, with Jeff leaving the woman in question, now one of the many monsters who surrounds him.
How will this version end now? That is to be seen. Dover Books describe it having new material and "the definitive Through the Habitrails collection, with the new material by Jeff mentioned above being the icing on an already delicious cake!"
I used to work in advertising folks. But this book doesn't just speak to this specific job, or even bad jobs. It applies to jobs you think you enjoy as well. Especially for those who turn their hobbies into jobs and then end up hating their hobbies…
---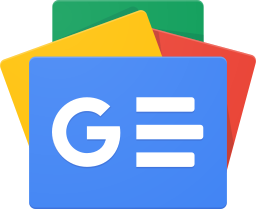 Stay up-to-date and support the site by following Bleeding Cool on Google News today!