Hannah Means-Shannon was a longstanding contributor at Bleeding Cool and was its editor-in-chief for two years. She then worked at an editor at Dark Horse Comics, was appointed EIC at the Comicon.com comics news site and is also a Senior Editor for the longstanding sc-fi and fantasy comics anthology Heavy Metal Magazine. Or rather she was. Today on Facebook, she wrote;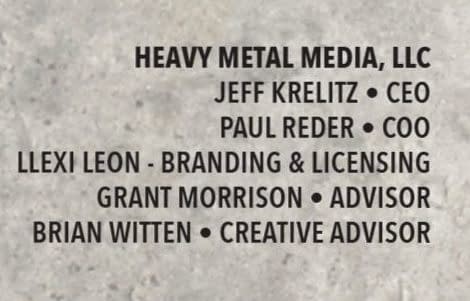 On October 22nd, editors at Heavy Metal received a memo stating that CEO and one of the owners of the company, Jeff Krelitz, also our day-to-day boss, had resigned his position at the company.

I continued with my editing duties alongside my Managing Editor Tim Seeley and others, but found myself increasingly faced with administrative duties that were not included in my contract due to the changes within the company.

Sometimes this extra work resulted in several more hours per day. When I asked that I be compensated for the extra time I was spending on these non-contracted duties, I was told by owners Paul Reder and Llexi Leon that the company couldn't commit to extra pay at that time and that they hoped I would continue to do the extra work anyway.

Meanwhile, it became clear to me that Krelitz had not resigned, but been removed, and there was an intense conflict between the partners at Heavy Metal over the future of the company. However, I wasn't permitted to have any formal communication with him to help with the transition of his many projects or outstanding business that affected me as Senior Editor.

On October 27th, I was asked to hand over all documentation relating to a series of projects in development at the company, to which I complied same-day. Over a rapid fire series of e-mails I was informed that my documentation was not sufficient, asking me to provide more documents for these early stage projects.

The problem was those documents were not in my possession, and to my knowledge didn't exist. When I explained that there were no further documents, the line of questioning didn't stop there. Relentless e-mailing, sometimes quite aggressive, came in from Llexi Leon, questioning and pushing me to find development materials for these projects.

When I pointed out that any materials not yet under contract were owned by creators, and not by the company, and therefore were not in power to deliver, the questioning became even more intense and pointed, suggesting that I was withholding information.

I brought all this to the attention of my Managing Editor and asked that he be included in these conversations, since they were making me uncomfortable. He proceeded to confirm my statement that we did not have possession of the materials they were looking for.

I explained the terms of creator ownership, in the absence of contracts, and was told by Leon that they needed the materials only to assess the existence of projects, however also wanted to take possession of the material and prevent competing companies from developing similar projects based on the pitch materials creators might have created.

My ethical lines, already being pushed, were crossed at that point. As someone who comes from creator-owned comics, I won't compromise ownership of materials that are not under contract with a company. I will always be on the side of creators and their legal status in comics. I was being asked to contact creators in good faith, solicit pitch materials from them, and turn them over to the company for use in whatever way the company saw fit without contractual obligation.

However, I was targeted by the owners of Heavy Metal, following the removal of Jeff Krelitz, to be forced to hand over materials that they felt should be in the possession of the company, whether there was legal claim or not.

And that targeting to receive information was relentless, detailed, and eventually became obvious as a bullying campaign to try to force me to comply. It began once my day-to-day boss was removed and was contingent on the conflicts that Paul Reder and Llexi Leon felt to be ongoing with Jeff Krelitz.

I was targeted not only because I was seen as the only person who could provide the information that the company wanted, but also because I had worked for someone who was now in disfavor. Rather than being allowed to continue my job unimpeded, as I was originally promised, I was constantly interfered with, creating a climate of isolation and fear.

I have been the predominant editor of content on issues 294, 295, and 296 of Heavy Metal magazine, personally editing between 70 and 120 pages of content in each of those magazines. I was also the predominant editor on the highly successful Soft Wood #1, editing 100 of its 120 pages of content.

But I've been hounded from my job by bullying and I no longer feel it is a safe environment for me to do my work.

I'm sorry to all the creators that I have worked with and was currently working with that this has happened, but please understand that bullying cannot be tolerated in the work place, and particularly as a female editor, I cannot let it continue.

If you're wondering why I don't speak to HR to resolve this issue, Heavy Metal doesn't have an HR department or an HR officer. I have no recourse.

I have given my notice at Heavy Metal and will continue wrapping up my projects for 10 days from today.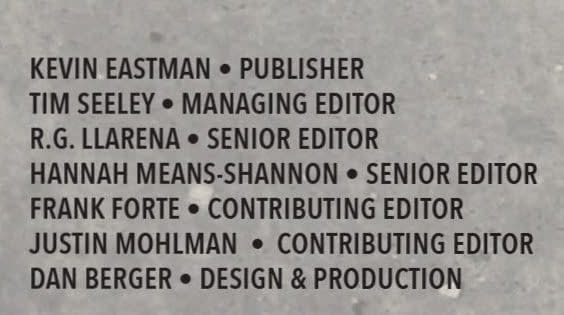 Llexi Leon is the Interactive Creative Director for Iron Maiden, creator of the Heavy Metal fantasy strip Eternal Descent, creative director at Phantom Music Management and owns the company Incendium. Paul Reder is the Restaurant Owner at Reder Enterprises LLC, COO at Heavy Metal Magazine and Owner at STOUT Seattle. Jeff Krelitz is a film producer, CEO at Heavy Metal Magazine, Owner/Partner at Double Barrel Motion Labs We reached out to all three for comment. As of publication, only Jeff has responded on the record, saying;
Over the past six years, I have created a safe environment for our staff and talent regardless of gender. I'm shocked and appalled that this would happen to Hannah who is a shining star in our team. Regarding the matter of my standing with Heavy Metal, I have neither resigned nor been removed, per the terms of my agreement. As the matter will soon be under adjudication, I have no further statement.
To be clear, Krelitz is not contradicting Means-Shannon,  he is stating that he cannot have been removed in this fashion under the terms of his contract.
I have spoken to Llexi Leon and while he has confirmed that he and Paul Reder are not willing to comment on the record. I am now, however, aware of the nature of the e-mails that led to Means-Shannon's departure.
Leon disputes Means-Shannon's account of corporate bullying, or any allegations regarding seizing control of creator-owned work, and reading through the e-mails, it appears that no bullying or intimidation was intended.
But I can see that Hannah is presented with a lot of legal and business language in a flurry of emails sent over a weekend, repeatedly asking for clarification. Means-Shannon also talks about being cross-examined in the emails, when unable to provide the information requested of her, and the requests continue. The status of the creator-owned books is confused by language. While Leon did at one point state 'ultimately these projects are the property of Heavy Metal', he later clarifies in the thread that Heavy Metal is not looking to treat creator-owned work as anything other than creator-owned.
I can see that from Leon's point of view, he was trying to ascertain the status of ongoing projects that Jeff Krelitz was previously working on, from Hannah and other editors. But it is also clear that Means-Shannon only had so much information and was unable to provide more, despite repeated requests.
It does suggest a chaotic Heavy Metal editorial in the wake of Krelitz's absence, and it seems that this provided the impetus behind some of the new urgency from Leon's tone and e-mails.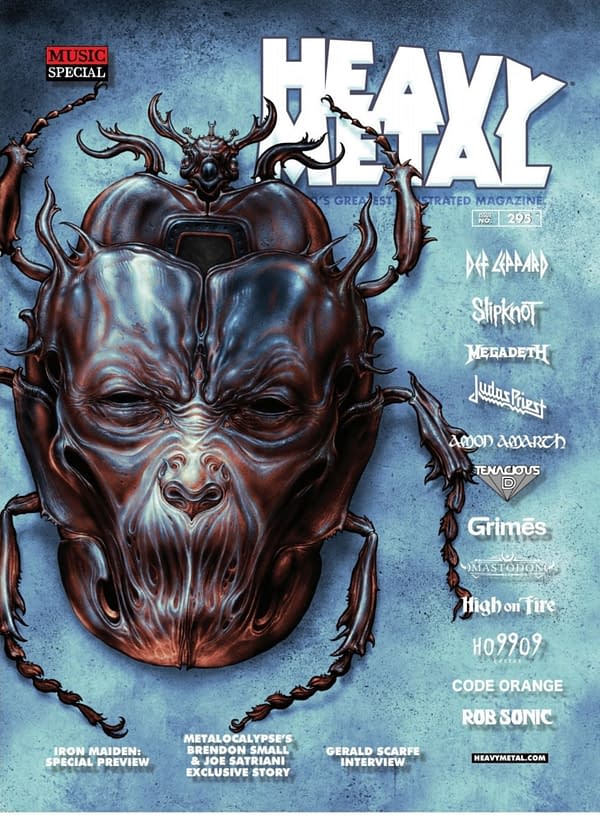 Another statement of interest from myself is also required from me, Heavy Metal's comedy spinoff magazine Soft Wood recently republished my Watchmensch comic book within its pages, and Means-Shannon was my editor on the project and Krelitz was my commissioning publisher. I have tried to remain as objective as I can, given the circumstances.
I expect we have not heard the end of this matter.
Enjoyed this article? Share it!