It could be the retailer underordering of Hawkman Found #1 last month, despite it being part of the Metal series, that saw it top the reorder charts for weeks. Or the general Hawk-obsession by the Metal series.
It could be the appearances of Hawkpeople on DC's Legends of Tomorrow series.
Or it could be people just realising that Hawkman, whatever the era, is a hell of a cool concept and that Scott Snyder and Greg Capullo have just brought it all the different continuity together nicely, even those that end up with the Sandman. And a nightmare…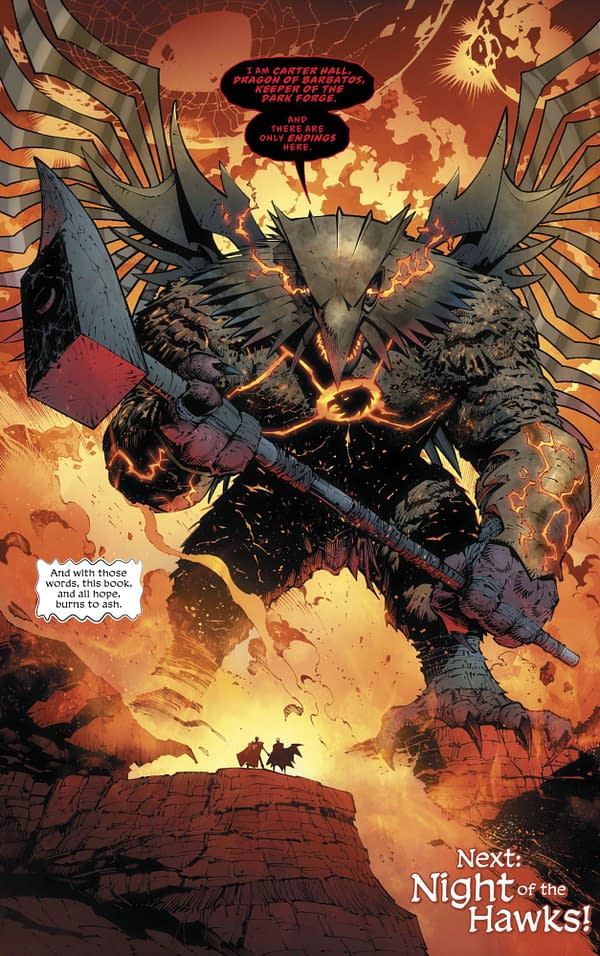 Anyway, we get the word that, yes, we are to expect a Hawkman ongoing monthly series as a result of all this. Hopefully it will have wings…
Enjoyed this article? Share it!