This may be a pattern for every single issue of House Of X and Powers Of X. Each time they change everything and force you to reread what you once read. Earlier this week,  Jude Terror managed to sneak out some previews images of tomorrow's House Of X #2 but they don't really explain too much. But I can tell you one thing.
We'd already revealed that in the Krakoan text of a previous issue, that House Of X #2 would be subtitled The Curious Case Of Moira X. And now we know why.
Because tomorrow we will discover Moria MacTaggert's mutant power, hiding in plain sight. Indeed, she may well be Omega Level and have to be added to the list. It affects what you have read in House Of X #1 as well as the reality of the futures you see in Powers Of X #2. And if the appeal of reading superhero comic books is wish-fulfilment, then Moria MacTaggert's power is the biggest wish-fulfilment made text of all.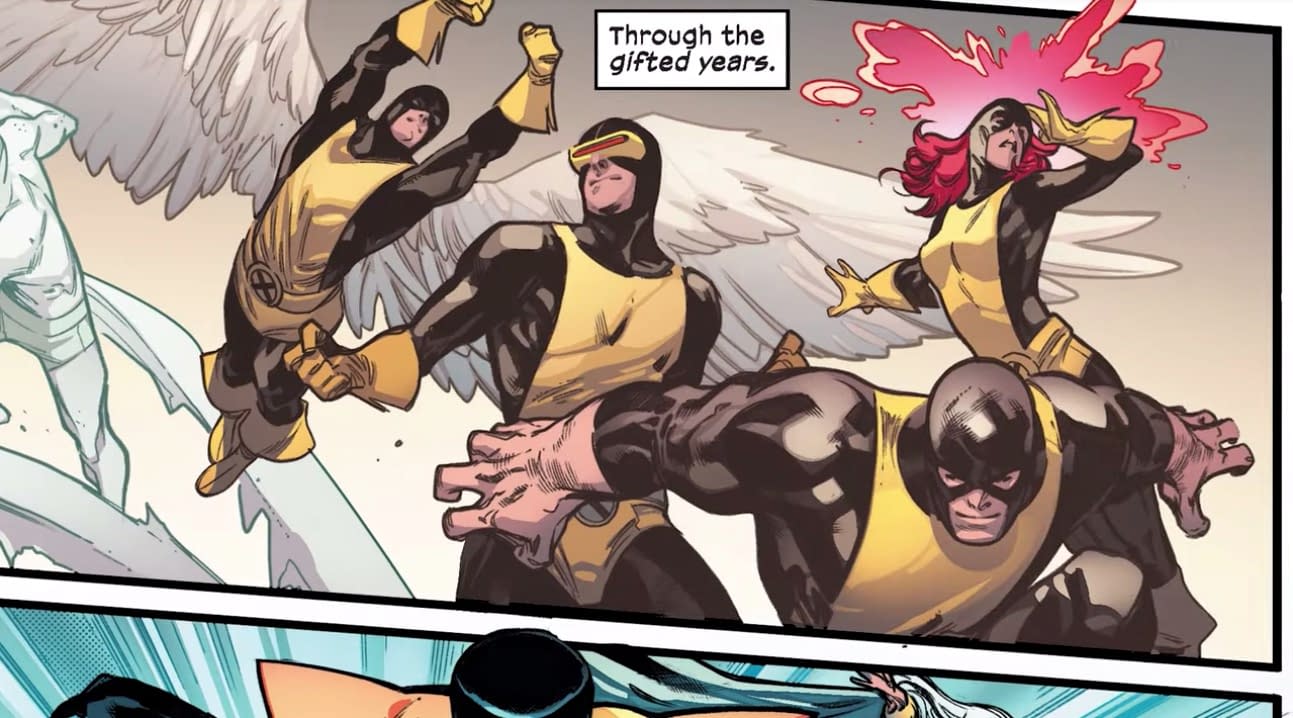 Created by Chris Claremont and Dave Cockrum for Uncanny X-Men #96, Dr. Moira MacTaggert was a Scottish genetics student, who met Charles Xavier when he was at Oxford. She left her fiancé Joseph MacTaggert it be with Charles, but they split after Charles served in the US armed forces as Moria went back to Joseph, fell pregnant and then split from him.
Winning the Nobel Prize for her work, she founded a Mutant Research Center on Muir Island off the coast of Scotland. Eventually, she renewed contact with Xavier during a period he spent in England working on a degree in psychiatry. Xavier and MacTaggert discussed the possibility of establishing a school for training, superhuman mutants in the use of their powers and MacTaggert became Xavier's "silent partner" in founding this school, which trained the team of mutant adventurers known as the X-Men.
When Moira's own son David began to manifest destructive mutant powers, she attempted to cure him, but was forced to keep him imprisoned on Muir Isle. She ran a second academy for mutants at the same time as Xavier formed the X-Men and when the sentient island Krakoa captured the original X-Men, Xavier turned to MacTaggert's team to help rescue them, all apparently dying in the attempt, rewriting Moira's memory, before sending a second team of new X-Men alongside Cyclops to make a more successful rescue mission.
Moira continued to be involved in X-Men affairs, her ward Rahne Sinclair joining the New Mutants as Wolfsbane, her son Kevin MacTaggert becoming Proteus, then treating Xavier's son David Haller with what she learned and becoming the first human to contract the Legacy Virus,. At the time, it was presumed her close proximity to mutants and/or the fact her child was a mutant caused her to be infected with the virus. But was she a mutant all along?
She died as a result of internal injuries caused by the destruction of the Muir Isle facility by Mystique and her Brotherhood of Mutants. Just prior, Moira had discovered the cure to the new strain of the Legacy Virus that Mystique had created; one that only infected humans. Moira clung on to life long enough to survive a trans-Atlantic flight to transfer that information to Charles, then died in his arms.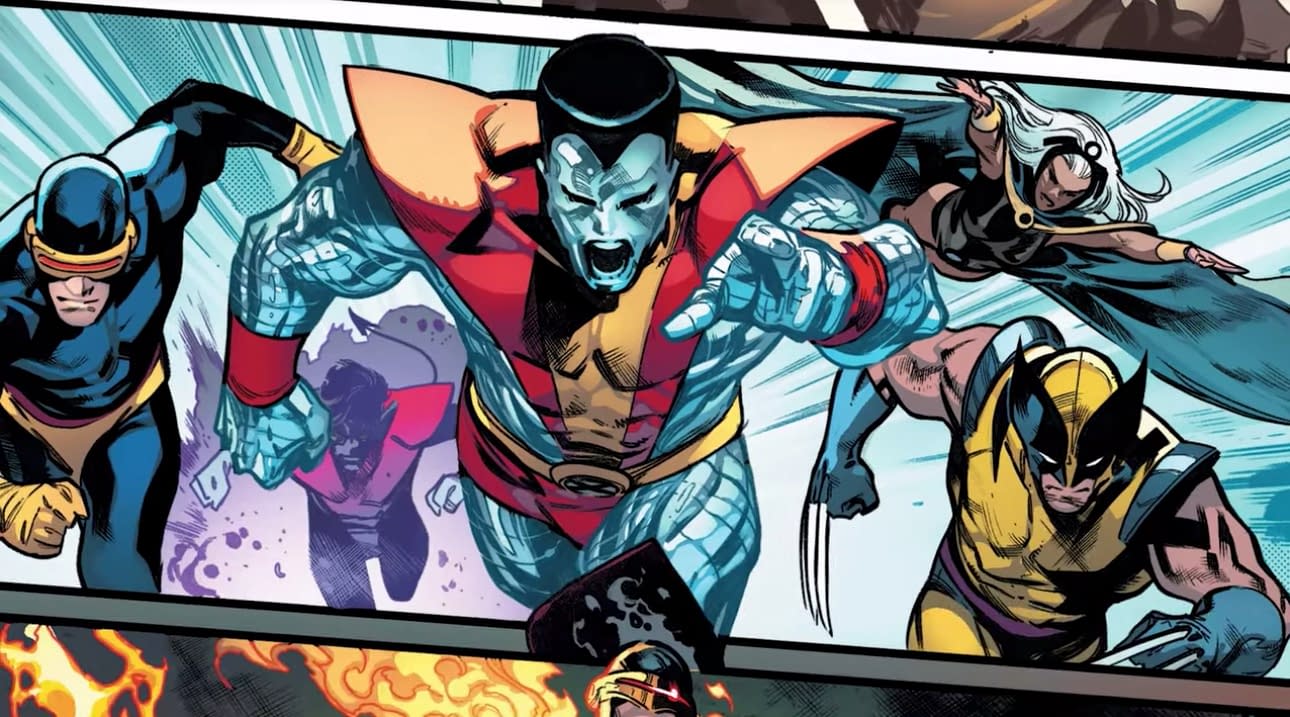 She has returned in a number of ways, seemingly haunting former lovers Charles Xavier and Banshee, and appearing from the Underworld, possessed by Destiny's ghost in Chaos War.
And we saw her in Powers Of X #1 at Year Zero, the day Xavier has the idea that would form the X-Men, meeting him for the first time, talking about the future and stating they both knew each other, asking Charles Xavier to read her mind.
Could this have something to do with her link to Destiny? Or is it a revealed mutant power that has been hidden all this time? Find out tomorrow…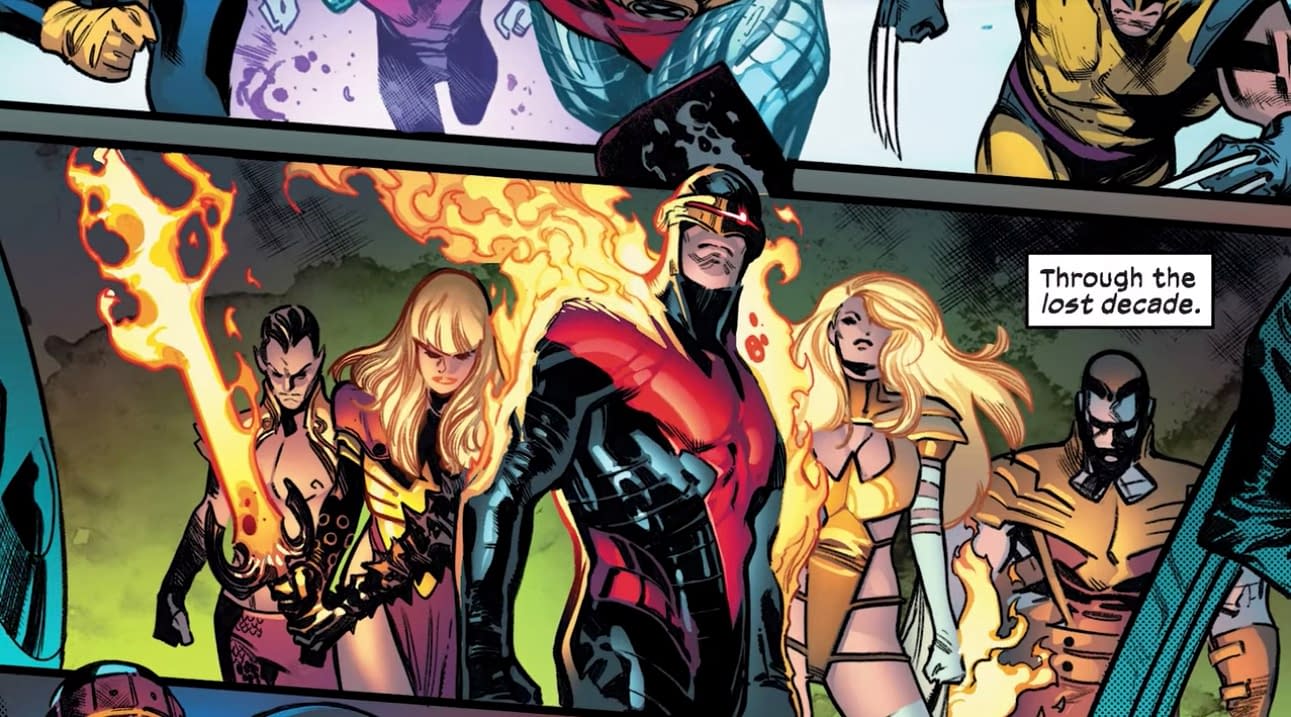 HOUSE OF X #2 (OF 6)
JUN190814
(W) Jonathan Hickman (A/CA) Pepe Larraz
Learn the truth about one of the X-Men's closest allies…and then begin the fight for the future of mutantkind! Superstar writer Jonathan Hickman (AVENGERS, SECRET WARS, FANTASTIC FOUR) continues reshaping the X-Men's world with Marvel Young Gun artist Pepe Larraz (EXTERMINATION, AVENGERS)!
Rated T+
In Shops: Aug 07, 2019
SRP: $4.99
Enjoyed this article? Share it!