How Many Times Will Batman Be Bound And Gagged In Villain Month?
Taking another look at those revealed 3D covers for Villain Month, so far that we talked about earlier…
Batman, bound by Poison Ivy's vines. Bound and gagged by Ventriloquist.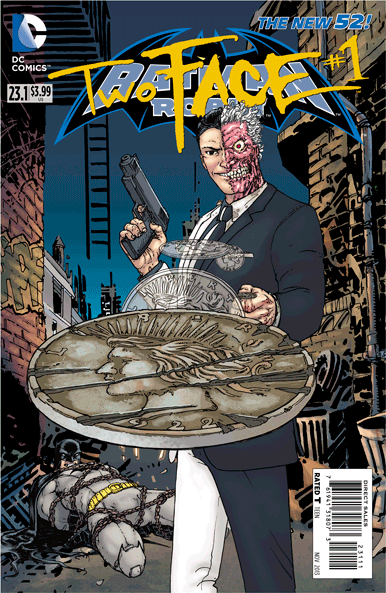 Chained by Two Face
He should be grateful Darkseid only knocked him out. You know, the new issue of Empowered by Adam Warren is out this week. I'm wondering if Batman is channeling Emp for Villain Month.
It's not like he's alone. Both Superman and Green Lantern get restrained in this fashion.
It seems a bit of a theme. Will they be able to resist it with Wonder Woman First Born #23.?
And the big question… will any comic see their price fall back to $2.99 in October? Or is $3.99 the new price point? Id so, a few readers may feel a little bound and gagged too.