Rene Pfitzner writes about his new comic book Mythic Creature Trainer #1 that he is writing, drawing and kickstarting right now, for publication in September. He writes,
This book is a little bit How to train your Dragon and a little bit Scott Pilgrim. While magical beasts and fantasy elements abound in this book, there are also some of the everyday dilemmas you and I have: dealing with the people you live with, coping with a difficult boss, and finding joy in everyday experiences. The king's dragon trainer Ulrick, is fired for accidentally unleashing a mutating corruption on the royal stables. Now, he must find a long-lost cure before the advancing orc horde takes advantage of this new weakness in the kingdom's defenses. Lovers of cartoony fantasy-adventure will be all over this book, but if you don't like the more light-hearted side of the fantasy genre, maybe give it a miss.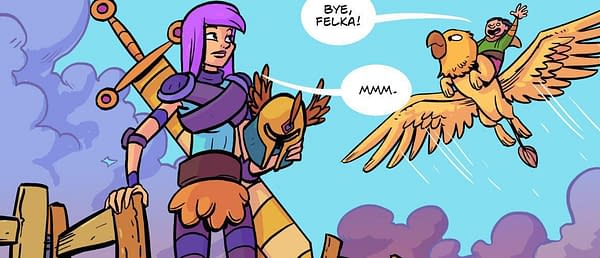 I was listening to a comic review podcast talking about one of my previous comics, Sneaky Goblins. They didn't understand why the main protagonist in the story was a 'bad guy' (a goblin assassin). "Why would you have a bad guy in your lead role?" And I'm like: Haven't they ever read a Discworld Novel? Assassins can be funny! I guess my sense of humor isn't for everyone.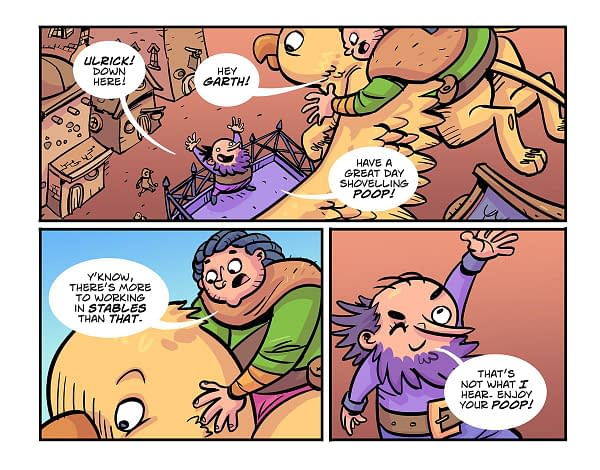 This isn't my first Kickstarter project. My first comic, Sneaky Goblins funded back in 2018. I was super-anxious about that launch. While I had a few people looking at my webcomic and on my blog, I had no idea if anyone would want to actually buy the book. It was pretty stressful! I lost a lot of hair around that time.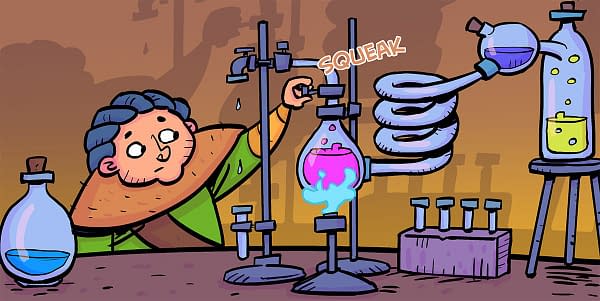 I've learnt a lot of lessons along the way. On that first campaign I had a sketch reward tier, but I was doing it wrong. It was priced way too high. I was pretty sure my readers wanted a piece of original art from me, but not at that price. On my 2019 campaign the sketch was at a more realistic price-point, and it was much more popular.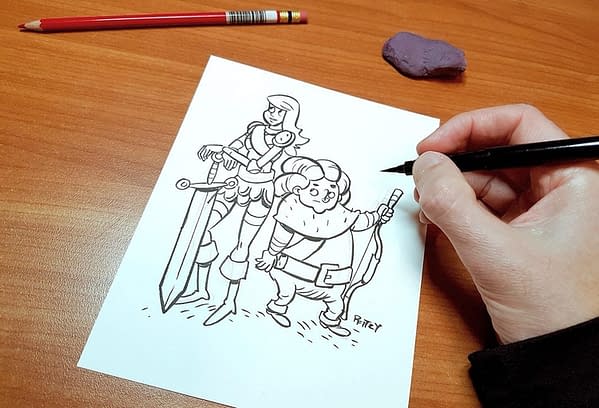 I'm offering a sketch with every pledge AU$55 and up. During the campaign I'll be taking sketch requests from backers in the comments. This is always a heap of fun. I've had some outrageous requests, including a succubus and My Little Pony face-off. It's a great way to connect with fans.
The Kickstarter for Mythic Creature Trainer will run till June 18. The entire story will run over four issues.
Enjoyed this article? Share it!