How To Write Comics And Graphic Novels by Dennis O'Neil #24 – More Notes From A Lecture Theatre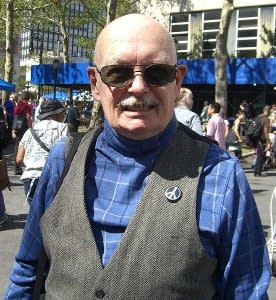 Dennis O'Neil, returns to New York University every Wednesday, for his evening class on writing comic books and graphic novels at the university's School of Continuing and Professional Studies.
He's already written a string of columns in line with his teaching on Bleeding Cool. And now he's writing some more… And we're very happy to look at his notes from his

GRAPHIC NOVELS
Earliest ones early in 20th century or before.
God's Man – Lynd Ward – woodcuts with no copy circa 1920.
Silver Surfer – Lee & Kirby (last collaboration?) – circa 1976
Contract With God – Eisner – 1978.
Four short pieces
Starhunters – Maggin & Garcia-Lopez – circa 1984
DC published sf softcovers edited by Julie in 1985.
Son of the Demon HC 1987.
Maus, by Art Spiegelman. 1986
1992: Won Pulitzer Prize (after pub. of second part?)
NB. : Form devalued by putting out stuff that didn't merit hardccovers for
marketing reasons. Always happens: cf – Prestige format. Nobody's fault.
DEFINITION: an invented prose narrative that is usually long and complex
and deals especially with human experience through a usually connected
sequence of events. (Miriam-Webster)
A NOVEL IS MORE THAN A LONG SHORT STORY.
I. Short story: Story in which one thing happens. (William Tenn.)
II. Novel: story in which many things happen.
A. Wider in scope.
1. More characters.
2. More background of main characters
a. Each can have his own
"arc"–
development, etc.
3.. More scope: world, sociology, history, longer time frame.
4. Larger consequences.
B. Rising action:Should have several reverses, mini-climaxes, etc. leading
to final, biggest climax. Each major action shold be more interesting/
spectacular/exciting than previous.
1. Story as magic act: grab 'em with something
colorful, end with best trick.
C. Why rising action?
1. Sustain interest/excitement.
If action goes downhill, audience feels bored, feel they've already seen the best you have to offer.
2. Sustain suspense.
Reader wonders show hero will handle increasingly difficult problems.
Fights: last must be harder than first. If not, no suspense, etc. Audience feels cheated.
3. Achieve catharsis.
Tension must be built in order to be relieved.
Aristotle: Catharsis is…"incidents arousing pity and fear wherewith toaccomplish catharsis of such emotions."
"Purgation" of pity and fear.
Usually means tragedy. We mean relief/exhaustion after intense emotional involvement.
D. At end, resolve all elements.
1. Conflicts resolved.
2. Physical action resolved.
3. All questions answered.
a. Avoid anticlimax.
Once meant oversentimentalization. We mean explaining plot after emotional interest is exhausted.
Detective explaining deduction after killer
Eg. Philo Vance.
May have to feed answers as action progresses. Hard.
Comics convention allows talk in midst of physical action.
Can do with captions, thought balloons, etc.
AUDIENCE MUST HAVE SENSE OF COMPLETION.
APPLIES IN SOME WAY TO EVERY DRAMATIC FORM.
LEVITZ DIAGRAMS