In March 2020, we will see Red Arrow (Emiko Queen), Stephanie Brown (Spoiler), Aqualad (Jackson Hyde) and Sideways join Young Justice as emergency new members. But it's not just the new members that will be hitting the headlines in Young Justice #14.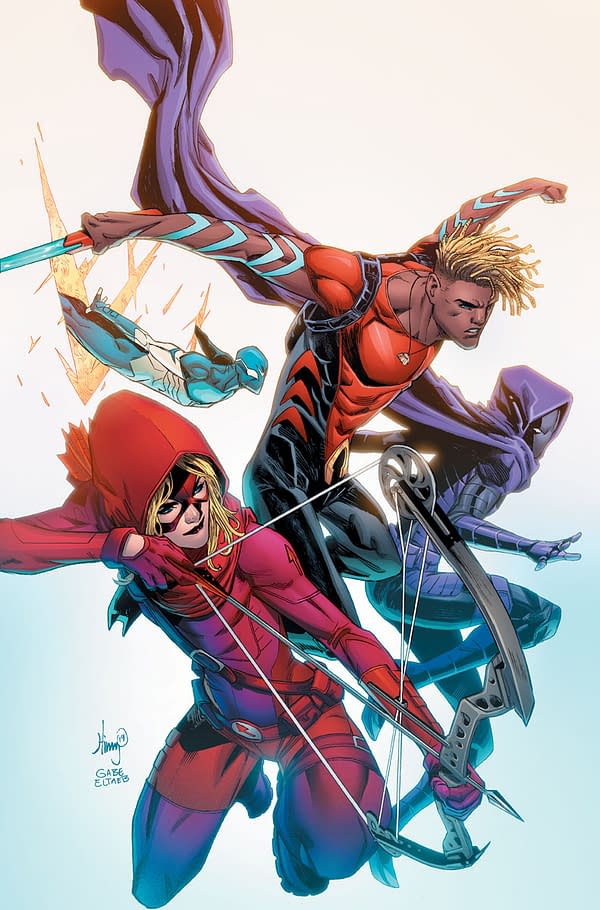 Looks like Conner Kent, the pre-52 Superboy, will have to deal with the world knowing that Superman is Clark Kent. That Jonathan Kent is Superboy and so… who the hell is he anyway?
YOUNG JUSTICE #14
written by BRIAN MICHAEL BENDIS and DAVID F. WALKER
art and cover by JOHN TIMMS
variant cover by DAVID LaFUENTE
Now that Young Justice has figured out who the bad guys are, it's time to bring the fight to S.T.A.R. Labs' front door! But the combined forces of Dial H for Hero, the Wonder Twins, Naomi, and the entire Young Justice roster may not be enough to defeat these evil scientists. It's time to call in some super-powered backup…the new Young Justice! Plus, how will Superman revealing his secret identity affect Conner Kent? ON SALE 03.04.20 $3.99 US | 32 PAGES FC | DC
Enjoyed this article? Share it!