IDW Board Member Charged in Cardis Fraud
Stephen Brown, Vice Chairman of the Board of Directors of IDW Media Holdings, has been accused by the New York Attorney General of multiple charges of fraud, including "Material Misrepresentations," "Repeated and Persistent Fraud and Illegality," "Actual Fraud," "Equitable Fraud," and "Constructive Fraud" in relation to his position with financial transaction startup Cardis, alleged by some investors to be a "ponzi scheme," a court filing surfaced by Debanked.com shows. The filing requests that the court ban Stephen Brown, along with five primary individual defendants, six individual "relief" defendants, and several investment firms and law offices from engaging in any kind of business financial or investment activities in the State of New York. The filing also requests that the defendants make financial restitution to investores allegedly defrauded by the charges laid out in the document.
Brown was added to the Board of Directors for IDW Media Holdings in May of 2017, in a press release which touted his investment background and noted:
Mr. Brown does not have any Legal/Disciplinary History, Related Party Transactions or Family Relationships with respect to IDW that require disclosure pursuant to Item 11 of Section One of the OTC Markets Alternative Reporting Standard's Disclosure Guidelines for OTCQX companies. Mr. Brown does not beneficially own any equity securities of IDW, and will receive $12,000 per year as compensation for his services as an outside director.
Brown replaced departing board member Jan Buchsbaum, named in the press release as "a member of the Audit Committee and Compensation Committee of the Board of Directors." IDW Media Holdings is not named in the court filing in New York State or implicated in the affairs of Cardis at this time.
The court filing names Brown as "at relevant times, the most senior financial executive at Cardis and was variously described as its Chief Financial Officer, Vice President of Finance, and/or Senior Financial Executive," and Brown is mentioned under the heading "factual allegations" in the following ways (abridged):
Since 1998, Cardis obtained tens of millions of dollars from investors through sales of stock, warrants, and convertible notes – all of which are securities under GBL § 352(1). Cardis offered and sold these securities to more than one hundred investors. Cardis was tightly controlled by Defendants Fischman, Brown, Katz, Hoffman, and Rosenblatt, who worked together in a small office space, on a single floor, in Cedarhurst, New York .

Defendant Brown was Cardis' senior financial officer. His principal role at Cardis was to draft and send investor update letters, which contained a host of false statements and omissions, based on information provided by Defendant Fischman. Many Cardis investors made additional investments in Cardis in reliance on these letters.

Defendant Rosenblatt operated under the direction of Defendant Fischman and had significant responsibilities in interacting with investors. Defendant Rosenblatt distributed false investor update letters prepared by Defendant Brown, which Defendant Rosenblatt was also on the distribution list to receive. Defendant Rosenblatt also frequently interacted with investors via email and telephone.

Cardis induced investors to purchase shares of stock in Defendant Cardis NV by means of material misstatements and omissions of material facts in both oral and written communications, including, but not limited to, emails, text messages, telephone calls, PowerPoint presentations, investor update letters, subscription agreements, and private placement memoranda.

These misrepresentations and omissions centered on: (1) Cardis' business prospects; (2) Defendant Fischman's exploitation of Cardis for personal benefit; and (3) Cardis' key personnel.

The Defendants were obligated, and failed, to correct or update these misleading statements and omissions. Instead, since at least 2012 and continuing to the present, Defendants reaffirmed their false statements and omissions and covered up their malfeasance, even when confronted by concerned investors.
In a subheading titled "defendants' misrepresentations and omissions regarding Cardis' business prospects," the suit alleges that " Cardis claimed to possess proprietary technology to aggregate low-value credit card transactions" and that "Cardis' business plan generally centered on generating revenue from third parties who participated in low-value transactions – either in the financial services industry (like banks and credit card companies) or as merchants (like convenience stores)." Further, according to the filing, "From at least 2011 to present, Cardis has presented itself to investors as being on the verge of monetizing its technology through these types of partnerships. During that period, Cardis touted at least 15 partnerships – many with brand-name companies – and led investors to believe that it was on the precipice of earning enormous profits. In fact, Cardis repeatedly overstated the strength of its third-party relationships, which Cardis' business model depended upon, many of which did not advance beyond preliminary discussions."
The filing later goes on to state that documents prepared by Brown stated "estimated over $9 million in revenue in 2013, $18 million in 2014, and over $1 billion in revenue by 2023," but that " there was no basis for these projections based on Cardis' then existing relationships, which were entirely preliminary in nature." Brown continues to play a prominent role in the document, with a later passage claiming, "From March 2014 to December 2014, Defendants represented in written communications that Cardis would soon finalize agreements with each of the three major music labels: Sony, Warner, and Universal. For example, in May 2014, Defendant Brown claimed that Cardis would be finalizing its agreement with all three major labels within the following 30 to 60 days." In a pattern you're probably beginning to recognize, the document alleges that discussions with the music labels "did not advance beyond high-level preliminary discussions" and that "there was no basis to represent that Cardis would soon finalize agreements with the labels."
In addition to the above claims about misrepresentation, the filing also claims that Cardis "also falsely represented that an IPO or buyout of Cardis was on the near-term horizon," with Brown allegedly communicating to investors: "The exit strategy remains the same – an IPO or merger. Just becoming a major process in the music and mobile payment industry alone can give us a multiple billion dollar valuation and is very achievable. We think we can become a major force in the industry by the end of 2014."
Brown's lack of involvement is also a subject of the charges, which accuse the other defendants of overstating Brown's role in the company. "Defendant Brown was variously touted as serving as the Chief Financial Officer, Vice President of Finance, and/or Senior Financial Executive, but he did not perform many of the core duties generally associated with these senior finance positions," the document states. "Defendant Brown's true role would have been significant to an investor. Defendant Brown was personally highly regarded for his prior work as a senior executive at a major public company, as well as for being a significant charitable donor in the Long Island communities in which Defendants lived and transacted business. Defendant Brown's titles created the impression that he was highly involved with Cardis' finances, although he was not, and that Cardis was observing traditional corporate financial formalities, which it was not."
Finally, a subheading of the subheading titled "defendants' failure to correct or update" focuses on Brown's alleged actions, stating:
On September 24, 2015, a Cardis investor emailed Defendant Brown asking for the "latest on Cardis" and whether it was "a complete loss," while mentioning a recent investor lawsuit. Defendant Brown, copying Defendant Rosenblatt, responded that the lawsuit claiming fraud was "frivolous," while claiming that Cardis' relationship with Roc Nation was "developing" and ongoing. In fact, the lawsuit had merit, and Cardis' relationship with Roc Nation was long over.

On February 28, 2018, a Cardis investor recorded a telephone conversation with Defendant Brown. The investor asked "what happened to the cash" investors put into Cardis. Defendant Brown responded by detailing the Company's large budget and staff, while failing to disclose the substantial misuse of investor funds. The investor also questioned Defendant Brown about various investor lawsuits against Cardis and its principals. The investor asked: "After reading those lawsuits, why should we think that the company has any future?" In response, Defendant Brown told the investor "the lawsuits were not the most credible lawsuits," attributing them to "angry investors." Defendant Brown later told the investor "none of those lawsuits have any merit to them." In fact, there was substantial merit to the investor lawsuits.

In actuality, Cardis did not advance beyond high-level preliminary discussions with these music labels, and there was no basis to represent that Cardis would soon finalize agreements with the labels. For example, at the time of Defendant Brown's representation, only one introductory meeting between Cardis and each music company had taken place, and the parties had not even executed non-disclosure agreements.
The document was filed on December 20th, 2018, with defendants given 20 days to respond. The case is currently proceeding under docket number 452353/2018 in the New York Supreme Court. Bleeding Cool was unable to reach IDW or Brown for comment on this story.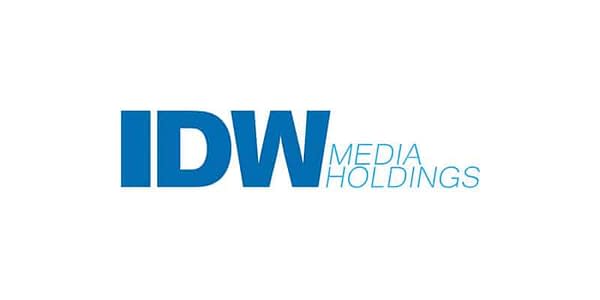 ---
---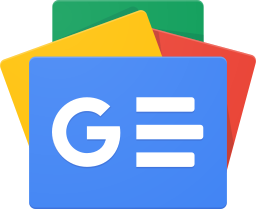 Stay up-to-date and support the site by following Bleeding Cool on Google News today!