Thirteen years ago, IDW published their first Transformers comic, Transformers #0, after picking up the license from Hasbro. It would be the start of a beautiful relationship.
Bt all things come to an end. And in 2018, Transformers: Unicron #1 puts it on the cover, 'the end is coming'… beginning in July.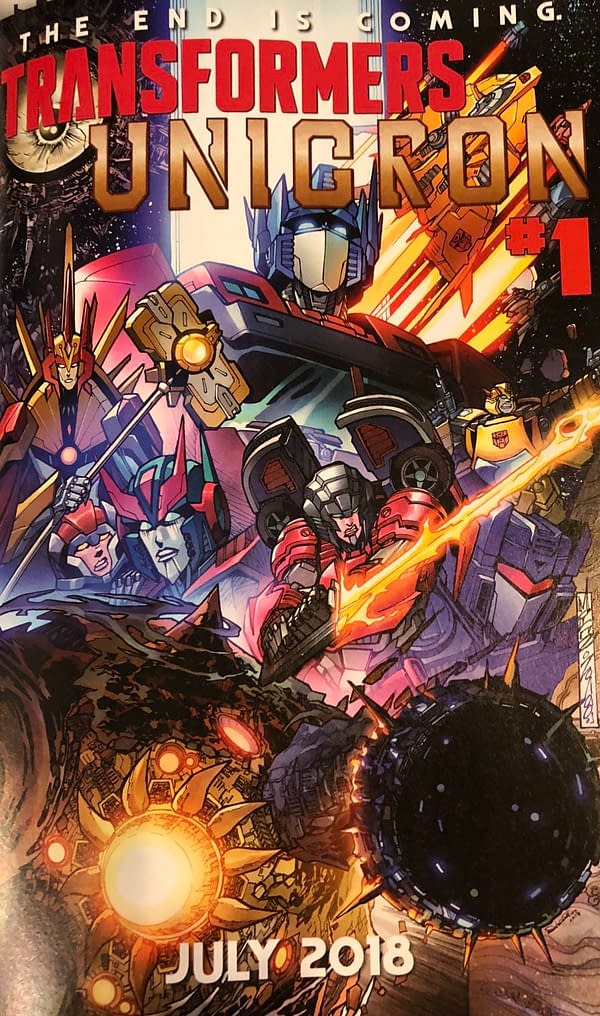 And yes we can confirm that this is also the end of the comic series Transformers: Lost Light and Transformers: Optimus Prime as the IDWverse continuity of the Transformers comes to an end. We are told that worlds will end and characters will fall and everything heads to a finale with the coming of Unicron.
And after that? This is yet to be determined. Something new? Or nothing? More to be revealed no doubt…
The end begins in July. With a lead-in, in May on Free Comic Book Day, May 5th..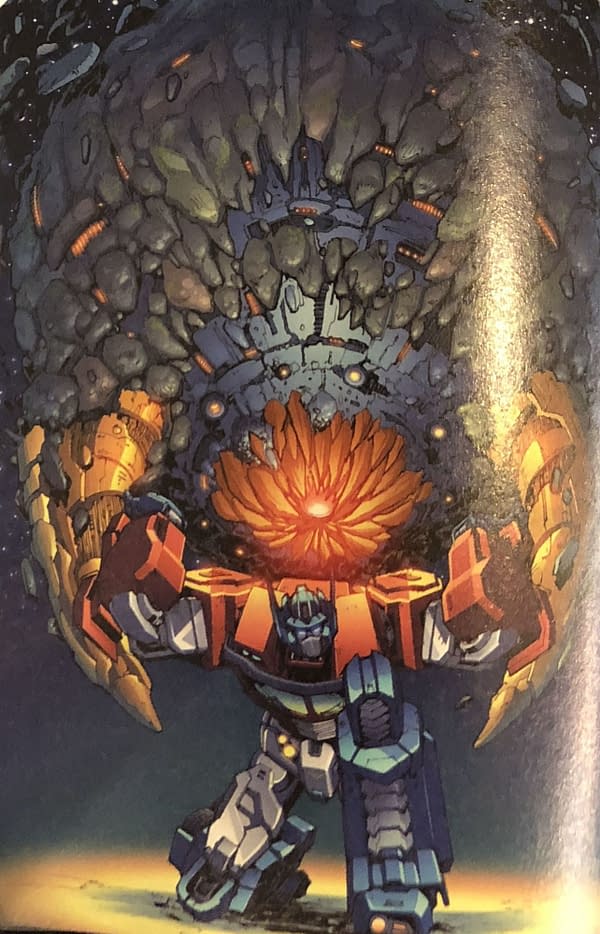 FCBD 2018 TRANSFORMERS UNICRON #0
(W) John Barber (A) Alex Milne (CA) Sara Pitre-Durocher
Not a whimper, nor a bang-the end comes with a squall of entropy shrieking from the ravenous maw of death itself. The message is clear: Unicron has arrived. The Transformers lock into a desperate bid to save Rom's homeworld from the world-killer – but why has Unicron chosen this world on his path to Cybertron… and Earth? The biggest story in the history of Transformers starts now: for Unicron's arrival can mean nothing less than the end of a universe.
Teen Audiences.
Enjoyed this article? Share it!