Having failed to save the first time around when the comic was originally released in November, Image Comics is taking on climate change and climate change deniers one more time this May with the Dark Fang Vol. 1: Earth Calling trade paperback. Collecting the first five issue of the comic by Miles Gunter and Kelsey Shannon, the book wasn't listed in Image's May solicitations last month, but nonetheless, it is coming out that month, a press release reveals.
Here's what the comic is all about:
Valla has a vested interest in the survival of humankind. After all, humans are her primary food source.

When the ocean-dwelling vampire finds her aquatic paradise destroyed by a dark liquid plague, Valla takes to the surface in search of answers. What she finds is a world on the brink of ecological disaster, and a civilization powerless to stop it. If Valla wants to keep eating, she'll have to take down the fossil fuel industries.
The book hits comic stores and digital on May 9th with a final order cutoff of March 12th (that's today!). It hits bookstores on May 15th.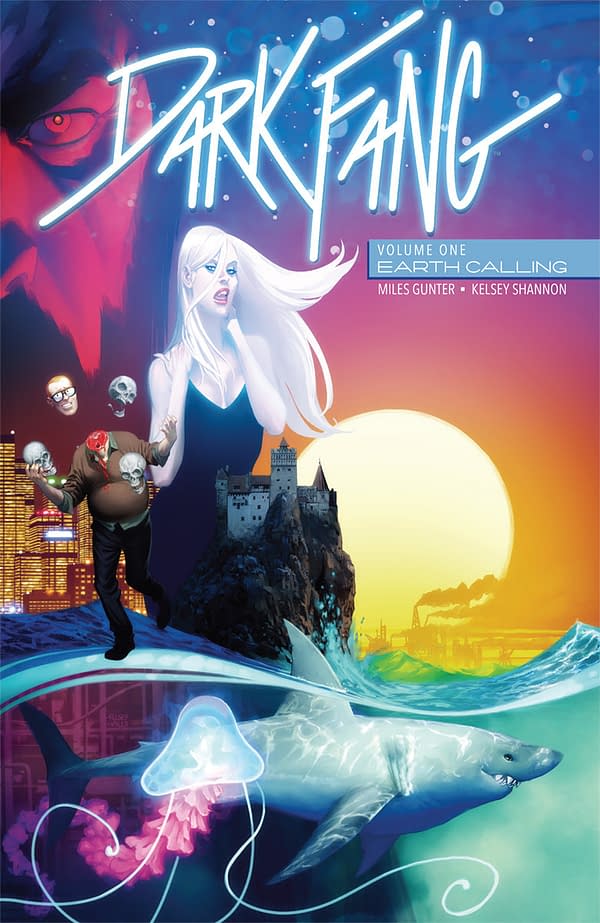 Enjoyed this article? Share it!