Image Comics Pulls Pretty Deadly From Comics Ink (UPDATE) Last night, Bleeding Cool ran the story of an allegation from Hannibal Tabu that the store manager of Los Angeles comic store Comics Ink ripped up a copy of I#1, the new Image comic book by Kelly Sue DeConnick and Emma Rios, over a perceived lack of quality in the comic.
Image Comics took to twitter to direct LA residents to other stores and other creators dived in with disbelief.
After contacting the store, a representative told me that he never saw the comic being ripped up, though it appeared from other reports by Hannibal Tabu that the shop had done this kind of thing before.
Today, Image Comics publisher told me that they were trying to have the store's orders for Pretty Deadly withdrawn… Eric Stephenson wrote about his experiences with the store;
"I did shop at Comics Ink regularly when I lived in Los Angeles, but I stopped after an incident in which a staff member literally took books out of my stack at the cash register and told me was doing me a favor by putting them back on the shelf. I did not ask for this guy's input — I was buying Christmas gifts and knew exactly what I

wanted — and even after I told him to take his hands off my books and ring them up, he continued to insist he was trying to "help me out."

I later talked to Steve, the owner, and expressed my displeasure with the situation, noting that his employee was costing him business. Steve laugh this off and told me that he was aware of this particular employee's habit of taking books out of customers' stacks, but that while it rubbed some customers the wrong way, "he has his fans." Maybe he does, but I know that our art director used to shop there as well when he lived in LA, and he experienced the exact same treatment, literally having comics pulled from his stack at the register and shamed for liking them.

At first I stopped going when this particular employee worked then the more I thought about it, I stopped going to Comics Ink altogether.

I have dropped in a couple times since moving to the Bay Area in 2004, when I visit Los Angeles, mainly to show the people I was traveling with the shop, but after hearing about this, I can't say that I'd be inclined to do so again.

The notion that Image's response to all this somehow reflects a negative attitude toward criticism is ridiculous. Obviously, everyone's opinions are different – there are good and bad reviews for everything – and likewise, I don't think anyone has an issue with a retailer offering advice on a title when someone asks. Taking books out of customers' stacks at the register or ripping up comics in front of customers? That's just bad form. At that point, a line has been crossed from offering advice to bullying the people who keep your store in business.

We have offered to take back the copies of Pretty Deadly #1 at Comics Ink, and have asked Diamond to cancel the stores orders for issues 2 and up. Kelly Sue and Emma are two of the most insanely awesome people working in comics, the book is receiving rave reviews, and it's sold out — I'm pretty we can find a home for whatever copies Comics Ink doesn't want to sell."
The atmosphere in here certainly got pretty deadly…
UPDATE: Hannibal Tabu has provided evidence of the act… ---
---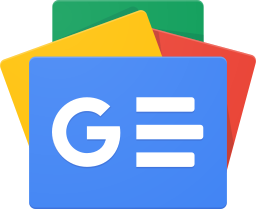 Stay up-to-date and support the site by following Bleeding Cool on Google News today!