Imaginary Fiends – A New Vertigo Comic From Tim Seeley And Stephen Molnar
A new Vertigo title has seemed like a hen's tooth of late, but we have been promised a whole set of poultry dentures. And here's the first as shown off by Syfy earlier today.
Imaginary Fiends is a new six-part sci-fi/horror comics from Vertigo by Tim Seeley (off of Hack/Slash and Revival) and Stephen Molnar. Here's the solicit.
"Polly Peachpit." Those were the words ten-year-old Brinke Calle said when she was found covered in her own blood by the woods in rural Cannon Falls, MN. Her best friend, Melba, had just attempted to murder her because a spider girl named Polly Peachpit told her to. Since that day, Melba has spent seven years in a mental health facility. Tomorrow is her eighteenth birthday. Tomorrow, she'll be transferred to a federal prison. Tomorrow, her real sentence will begin.

That is, until she receives a visit from FBI Agent Virgil Crockett. Crockett explains that there is another world beyond ours, where hungry spectral aliens stalk the minds of the impressionable and weak. These things, called IMPs (Interdimensional Mental Parasites) feed on compliance. They convince hosts to do things for them, and the more they feed, the stronger they become. More IMPs stream into the world each day, invisible to everyone but his or her hosts.

After years of drugs and counseling, Polly and Melba have developed a unique relationship—and to Crockett, this relationship represents something her people can work with. In exchange for release from prison, Crockett asks Melba (and Polly) to serve as IMP hunters. For Melba, it's a chance to prove that she's innocent, convinced to murder by a monster…a monster she must now unleash.
On sale NOVEMBER 15 • 32 pg, FC, 1 of 6, $3.99 US • MATURE READERS
And there's a few design pages to share as well… Could there be more to come?
---
---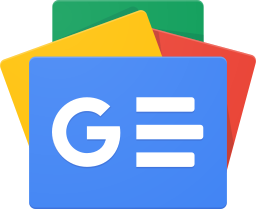 Stay up-to-date and support the site by following Bleeding Cool on Google News today!