In what is definitely the greatest comic book news we've heard this decade, and honestly, maybe the greatest comic book news of all time, Rob Liefeld is working on a GI Joe comic starring Snake Eyes. Called Snake Eyes: Deadgame, it's unclear whether Liefeld is writing the comic, drawing it, or both, but he definitely drew the promo art seen below so just stare at it wonder for a few minutes.
In a press release, Liefeld said:
Two words: 'BUCKET LIST.' One more word: 'ICON.'
Why didn't he just start with three words then? Anyway, the Robster continues:
Snake Eyes is Wolverine, Deadpool, and Spider Man rolled into one amazing character for an entire generation of fans that thrilled to his adventures in comics and cartoons and hung on his every toy release! My parents drove me all over the county to get me G.I. JOE action figures as a kid. These were my first and most favorite toys. Working with Hasbro and all my friends at IDW has been a blast so far. I can't wait to get this work out into the public! If you enjoyed my recent Marvel work this will match or exceed it!
And IDW President Chris Ryall added:
The high-octane, adrenaline-fueled action and adventure Rob brings to every comic he creates is a perfect fit for Snake Eyes, and we're all as excited as you are to see him really cut loose on the pages of this very special G.I. JOE series!
Look for it in 2020. No, that's not good enough. Wait anxiously for the greatest comic ever made, checking for updates every day, until it eventually hits stores in 2020. That's better.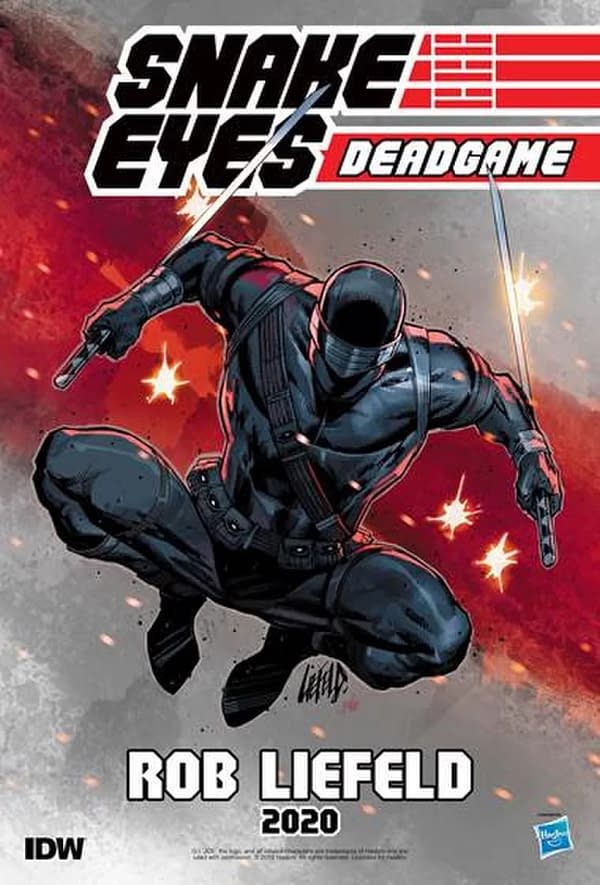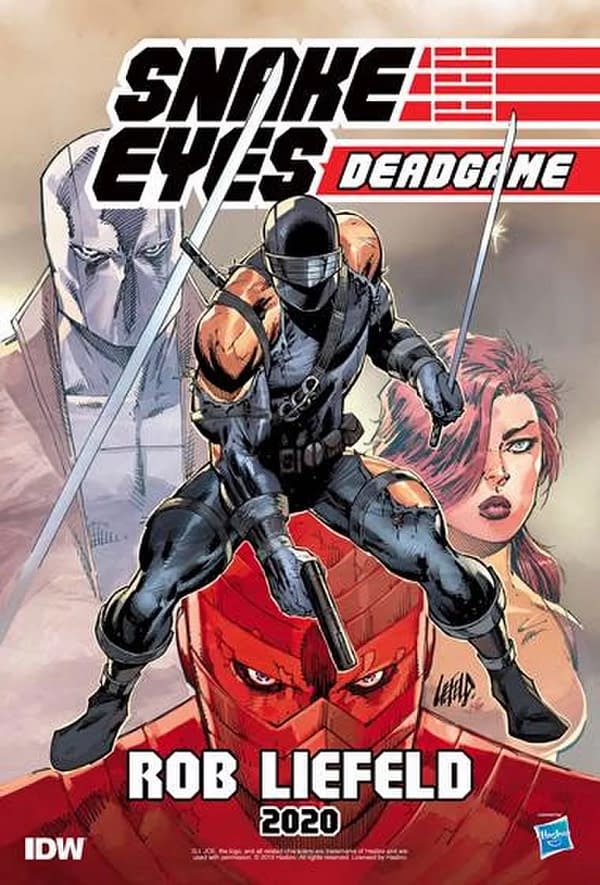 Enjoyed this article? Share it!