We noticed a couple of weeks ago that The Many Lives of Moira Mactaggert storyline from House Of X and Powers Of X bore considerable similarity, in tone and approach, to the life of Rose and Thorn in Legion Of Super-Heroes: Millennium #1. And noted that House Of X writer Jonathan Hickman had pitched a similar plot for a Green Lantern/Legion Of Super-Heroes at a previous DC Comics summit, before taking the Marvel shilling.
Could a few other ideas have also have landed elsewhere in the DC Universe?
Because as well as House Of X #5 out today from Hickman and Pepe Larraz, we have Year Of The Villain: Lex Luthor #1 from Jason Latour and Bryan Hitch also out today. Which sees the Apex Lex Luthor, the Maryain/hyman hybrid created by Perpetua, travelling the multiverse collecting other Lex Luthors along the way…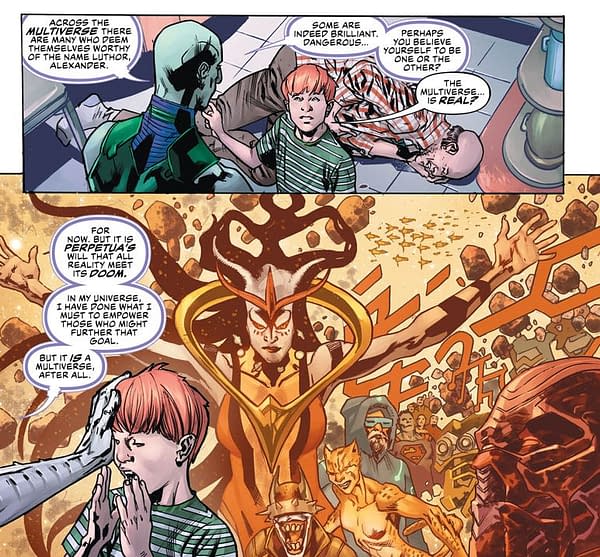 With Luthor seemingly having a special relationship with a younger version of himself from a parallel universe – albeit with a more dastardly plan.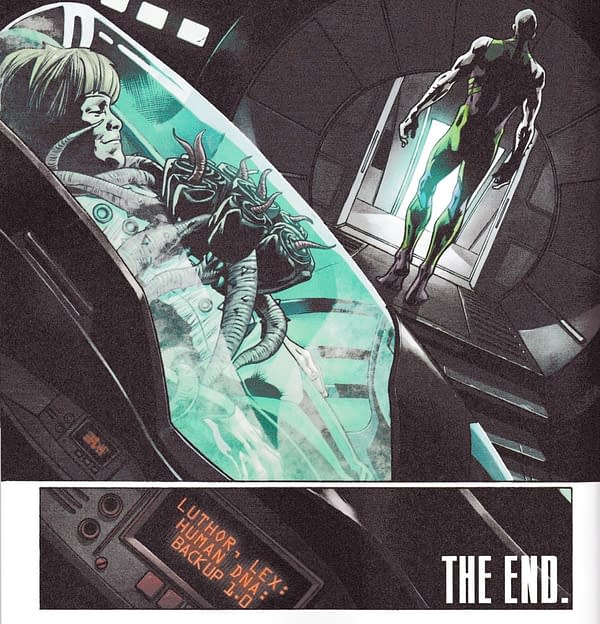 Keeping him as a genetic spare, in case everything goes wrong with his new alien form. A back-up. And published on the same day as House Of X #5, as Bleeding Cool has reported, finding a way to bring mutants back from the dead. Such as all of those who died in House Of X #4.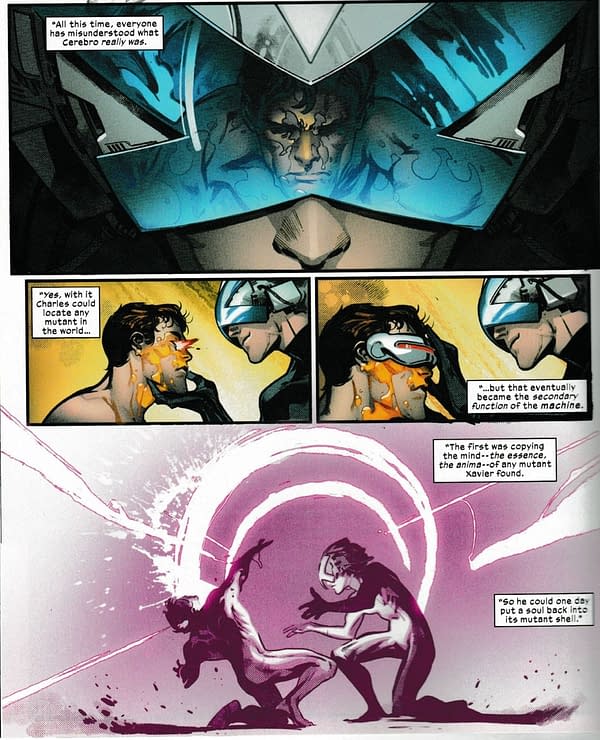 By keeping spares, genetically and psychically. Is it life or is it Memorex?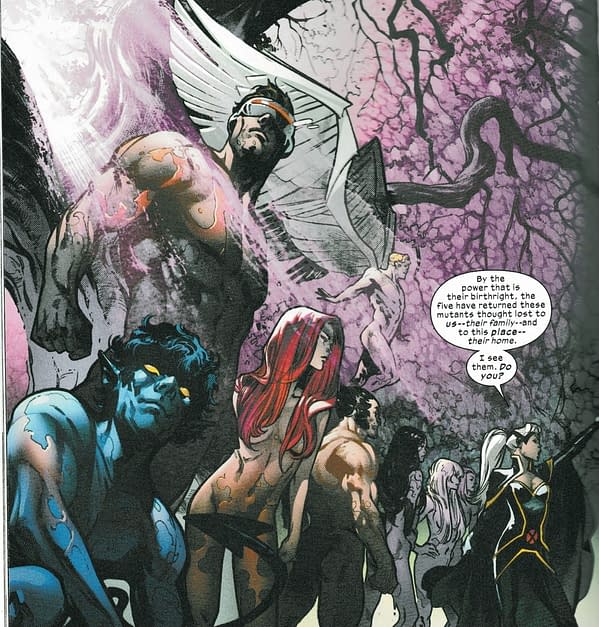 But more, much more than that…
Proteus, son of Moira Mactaggert and Joseph Mactaggert, essential for bringing mutants back to life, burning through each Proteus in a week or less and constantly having backup Proteuses… and using the genetic base of Charles Xavier? Looks like Moira may have something else to tell us as well as David Haller, Legion? Could he be the Proteus from the Ultimate Universe, who was the child of Moira and Xavier?
And with Charles backing every mutant up, and millions more to revive, will he be okay? And do we now have a Battlestar Galactica-style Cylon army in these mutants? Can Krakoa hold going forward?
So… coincidence? Zeitgeist? A confluence of ideas? Steam engine time? Will third time be the charm?
HOUSE OF X #5 (OF 6)
(W) Jonathan Hickman (A/CA) Pepe Larraz
Xavier's dream turns deadly for some of his students as they fight back against the humans' plan to eliminate them. Superstar writer Jonathan Hickman (FANTASTIC FOUR, AVENGERS, SECRET WARS) continues his reshaping of the X-Universe alongside Young Gun artist Pepe Larraz (EXTERMINATION, AVENGERS). The Future of the X-Men begins here! Rated T+In Shops: Sep 18, 2019 SRP: $4.99

LEX LUTHOR YEAR OF THE VILLAIN #1
(W) Jason Latour (A) Bryan Hitch, Andrew Currie (CA) Francis Manapul
Apex Lex has made his offer to the villains of the DC Universe…but has the super-powered evil genius gotten what he truly desires? The most deadly predator in the Multiverse has set out to answer that question by seeking out his counterparts on other Earths. But will this meeting of the Luthors be the greatest team-up in all of creation…or end in a bloodbath?In Shops: Sep 18, 2019 SRP: $4.99
Enjoyed this article? Share it!