Is Jericho Playing Both Sides in Year Of The Villain? Or Did DC Make a Boo-Boo?
Yesterday saw the publication of Justice League #30, tied directly into Lex Luthor's plans for DC's Year Of The Villain. With everybody taking sides. Or did they? First we saw the massively extended Justice League…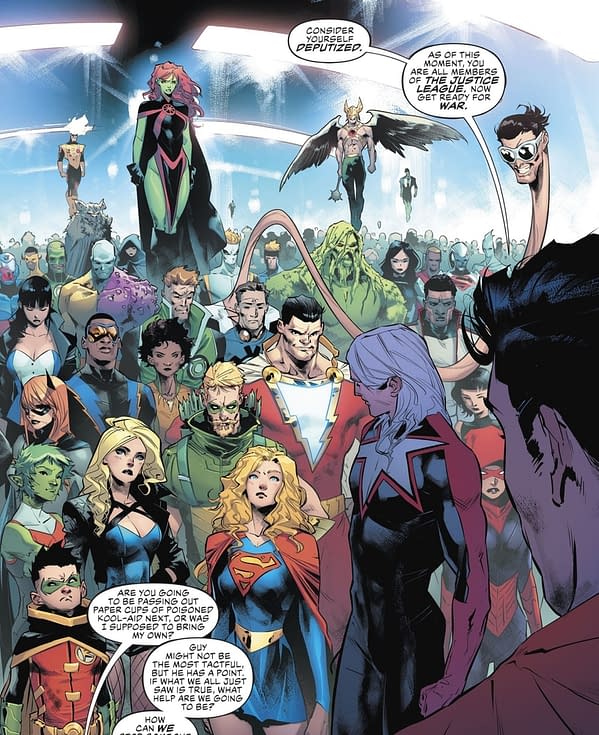 While, in opposition, Luthor's line-up of transformed villains, his Legion Of Doom…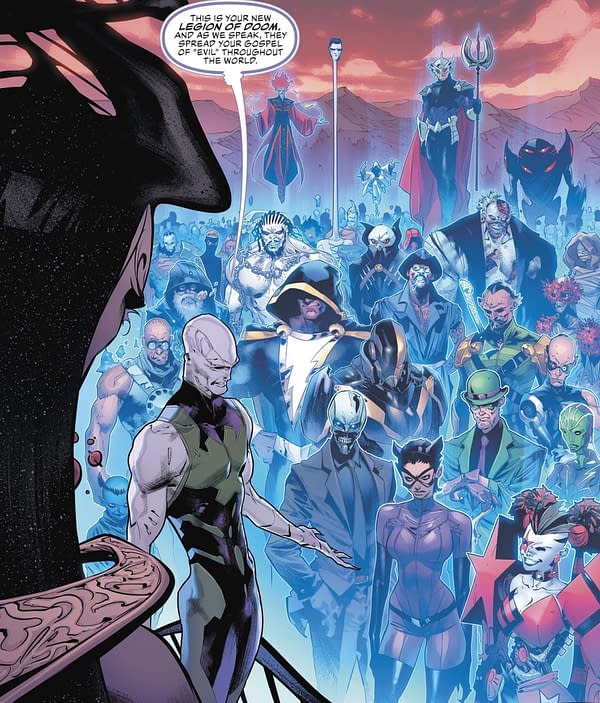 But hang on a minute? Who is that in Luthor's gang? In the background to the side of Lobo?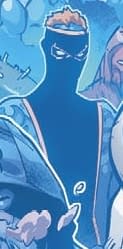 That's Jericho, son of Deathstroke, and recipient of Luthor's Dark Gifts.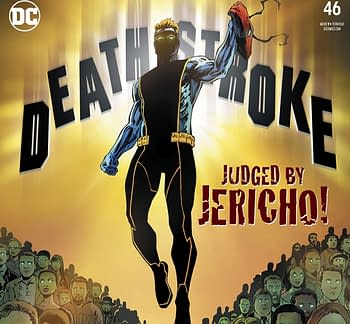 But when we look in the Justice League line-up…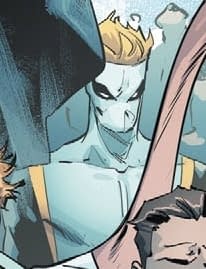 The non-Dark Gifts Jericho is there as well.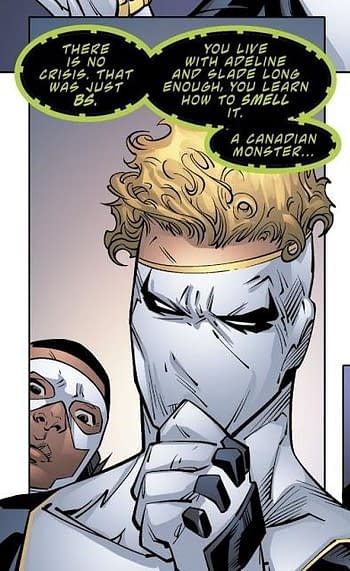 How come? Mind you that's not the only issue… being transformed into a Dark Dimension version of himself is playing havoc with his health. Because while, since the New 52 relaunch, Jim Gordon has been portrayed with red hair, even including during his turn to the dark side in The Batman Who Laughs…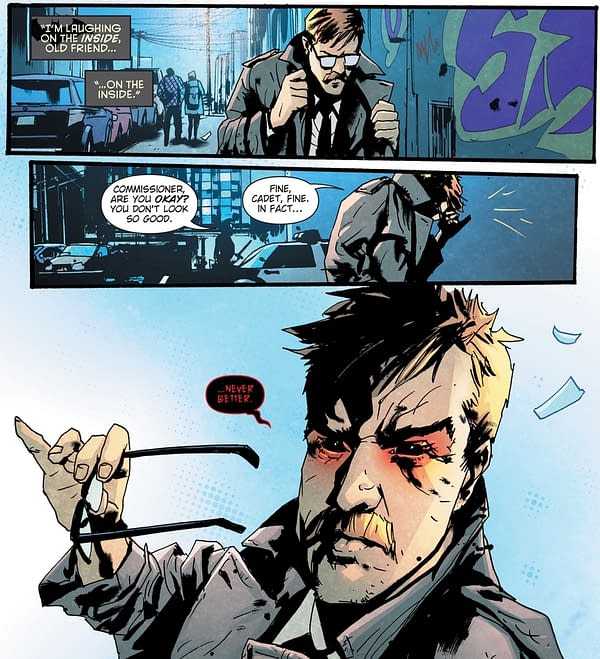 Over in Batman/Superman #1 yesterday, he's clearly been under a lot of stress and his hair colour has reverted to white…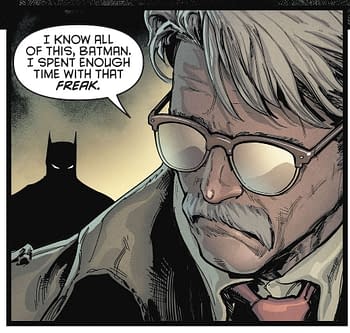 Of course, there were colour changes yesterday in Superman #14 as well…
JUSTICE LEAGUE #30 YOTV DARK GIFTS
(W) James TynionIV, Scott Snyder (A) Jorge Jimenez (CA) Francis Manapul
The "Justice Doom War" starts here! The Lex Luthor the League has known and fought is no more, replaced by an apex predator version of Lex, powered by Perpetua with a goal of bringing tragedy to the DC Universe. Now that Lex has powered up villains across the cosmos, he marshals his own troops, sparking a war between the Legion of Doom and the Justice League that will span space, time and the Multiverse itself. This is the start of the next big Justice League event, with consequences affecting "DC's Year of the Villain" and beyond!In Shops: Aug 28, 2019
SRP: $3.99

BATMAN SUPERMAN #1 SUPERMAN COVER
(W) Joshua Williamson (A/CA) David Marquez
Up in the sky, in the dark of the night, trust no one-for the Secret Six walk among us. Spinning out of the devastating events of the Batman Who Laughs, Superman and Batman are together once more in an all-new monthly series-and they're facing a terrifying new threat that could strike from anywhere. The Dark Knight and the Man of Steel must journey into the depths of Gotham City to learn which of their fellow heroes has been transformed into the horrifying horseman of their most dangerous and deranged foe ever. Our heroes will need to fight to survive, but an even more dangerous question lurks in the shadows: Can Superman and Batman even trust each other?In Shops: Aug 28, 2019
SRP: $3.99