Is This How They'll Bring Back Kitty Pryde?
Kitty Pryde – or Kate Pryde – has had a rough year. Even rougher than you. Denied entry to the Krakoan portals that all other mutants use to get on and off the island.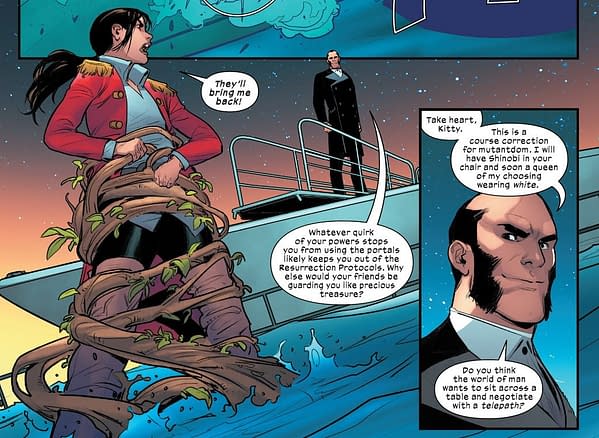 Then she got killed and the Five who bring back every mutant unable to do the same for her. So how will they do it? Given that Kitty has been backed up, but Krakoa is unable or unwilling to return her?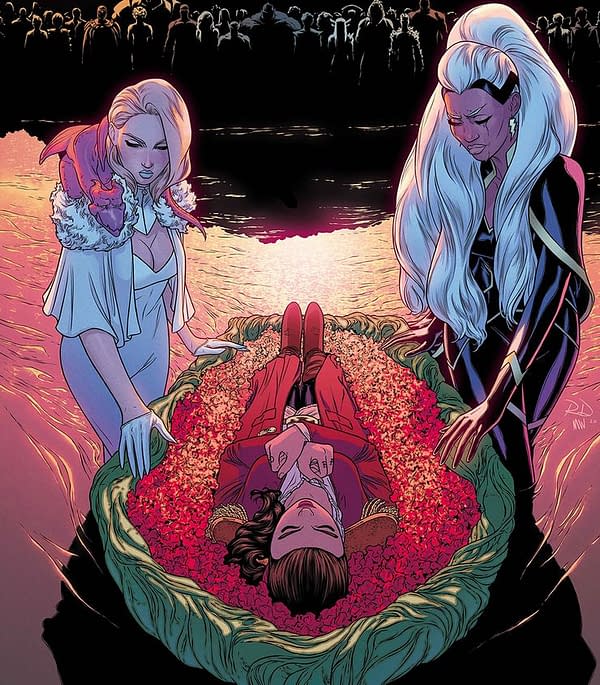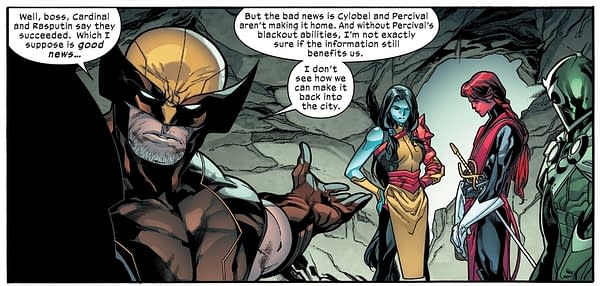 Here's a theory. The Powers Of X series revealed a future where chimera mutants have been created, combining the DNA of multiple mutants into one.
But we also got a peek at Mister Sinister's cataloguing of all mutant DNA. Mister Sinister is one of the Quiet Council of Krakoa. The Victorian geneticist behind Madelyne Pryor, Inferno, Hope Summers and constantly messing with the Summers and the Greys, but now part of the Great Krakoan Experiment.
Recorded in the redacted journal of Moira Mactaggert,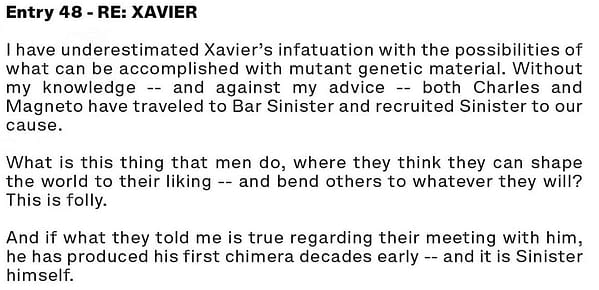 With Mister Sinister himself, a chimera created using the body of Thunderbird. In the future, we learn that Mister Sinister creates all chimera, combining DNA of mutants to create new individuals.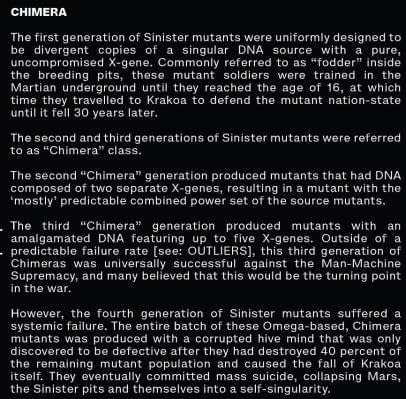 And we get a break down of one future chimera's DNA sources, Rasputin.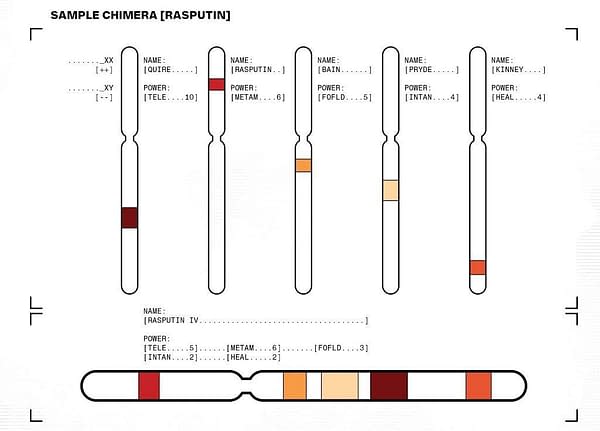 With the Krakoan system of resurrecting mutants, with the five creating new bodies and Charles Xavier bringing back their souls, there have been questions and suggestions as to what would happen if mutant minds were put into other bodies, or what if the process was carried out when a mutant was alive, creating duplicates. But it seems that Xavier has thought of this… and has forbidden Sinister from making copies of mutants, as he did creating Madelyne Pryor from Jean Grey.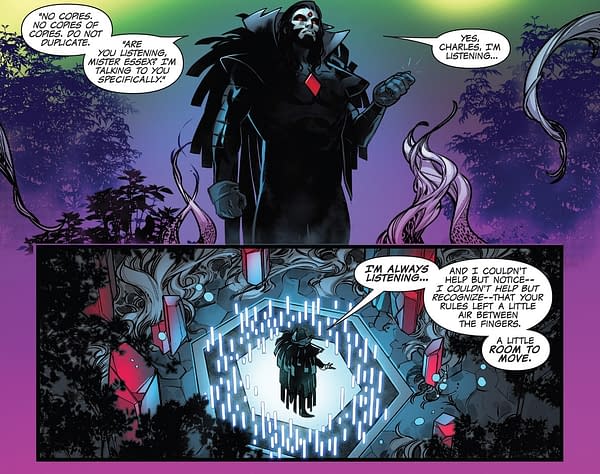 So he's not allowed to make copies, what can he do?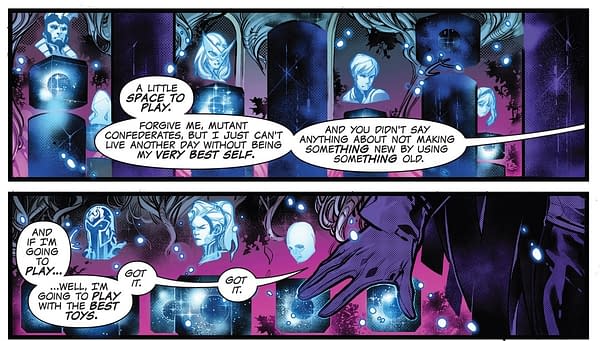 Making something new from something old. Chimeras on Krakoa now, not a hundred years hence. And what materials does he need?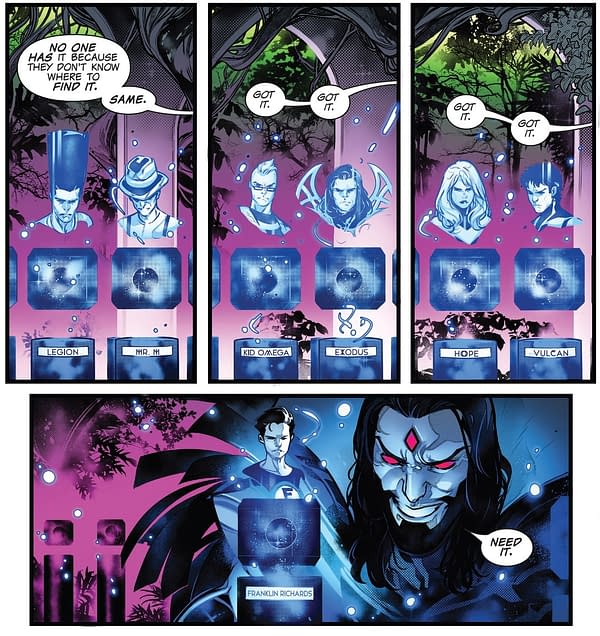 He has those on Krakoa too, all in one handy place. If that includes Kate Pryde, could he combine her DNA with someone else, and bring her back in that way? After all, it was Franklin Richards who helped Kate Pryde when she was dying before. Mutants are already considering the possibilities after death.
So… who would you like to see Kate Pryde mixed up with? Literally? Thanks to Martin for the tip