Posted in: Comics | Tagged: comics code, dc comics
---
Is This The End Of The Comics Code? DC Replaces Code With Own Ratings System As posted by Jim Lee on the Vertigo Blog, DC Comics will no longer be using the Comics Code Authority on any of its titles, and will instead be using its own ratings system. Marvel stopped using the Code a decade ago, and with DC's withdrawal this leaves Archie as the only publisher still using the approval system which was put in place by the industry in 1954. The Code was developed at that time as an immediate reaction to Senate hearings instigated by Estes Kefauver, a Democratic Senator from Tennessee on his way to a place on his party's ticket in the 1956 presidential campaign. Of course, the atmosphere which lead to the hearings was created by Fredrick Wertham's public crusade against the industry.
As of January 2011, DC Comics titles will no longer carry the Comics Code Authority Seal of Approval. In 2011, DC Comics will employ a rating system consistent with that of the rest of the industry, as well as with our digital releases, which already utilize a rating system. As for our Vertigo comic books, they will not utilize the rating system, because they will continue to be labeled as "For Mature Readers".

Beginning with our April 2011 titles, all DC comic book covers will utilize the following rating system:

E – EVERYONE

Appropriate for readers of all ages. May contain cartoon violence and/or some comic mischief.

T – TEEN

Appropriate for readers age 12 and older. May contain mild violence, language and/or suggestive themes.

T+ – TEEN PLUS

Appropriate for readers age 16 and older. May contain moderate violence, mild profanity, graphic imagery and/or suggestive themes.

M – MATURE

Appropriate for readers age 18 and older. May contain intense violence, extensive profanity, nudity, sexual themes and other content suitable only for older readers.
---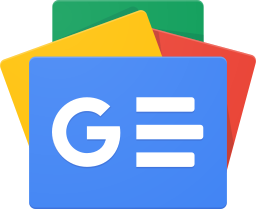 Stay up-to-date and support the site by following Bleeding Cool on Google News today!