Jack Kirby and The Last Bar at the End of the World by Dean Haspiel
Dean Haspiel writes:
My new play, The Last Bar At The End Of The World, is an existential tragicomedy about a dying cartoonist, and so much more. It's emotionally semi-autobiographical and ponders obsession, purpose, and legacy while paying slight homage to the imagination and work ethics of Jack Kirby.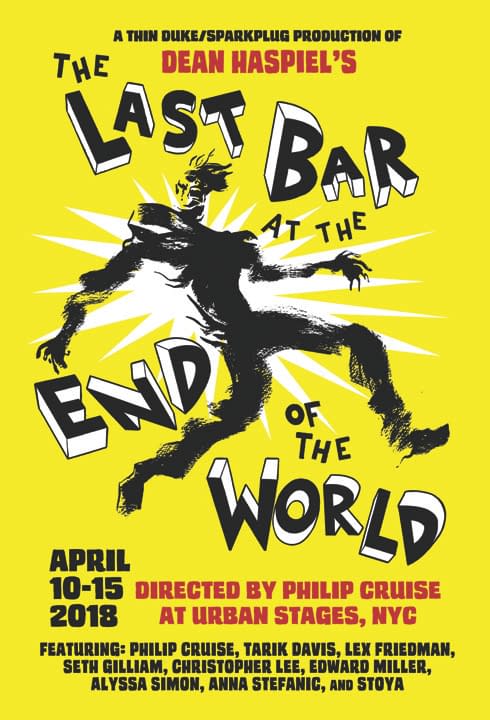 The key Kirby characters referenced in the play are from early Marvel Comics and some of the DC Comics he produced in the 1970s.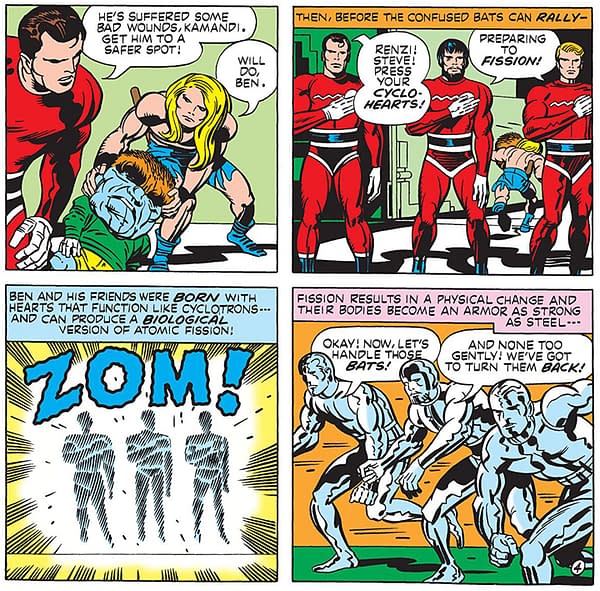 Buford Bickle, the dying cartoonist, cites O.M.A.C. — One Man Army Corp — and Ben Boxer from Kamandi. And, without giving too much away, he discusses these characters to wrestle with his identity, matters of the heart, and the ability to smash atoms.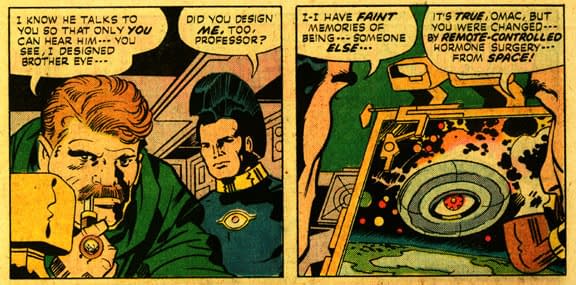 At one point in the play, Steve Ditko's Dr. Strange is brought up to suggest a different point of view…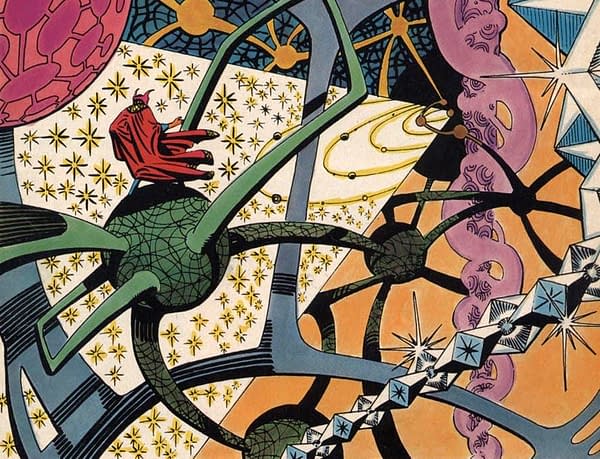 …and Captain America's pal, The Falcon, reveals a secret that traumatized Buford's best friend, Tobias, for 35 years.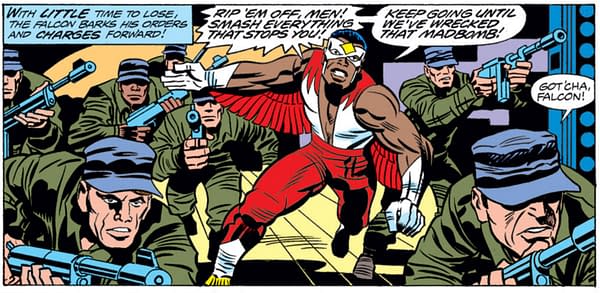 The poster is a wink at Marvel's now iconic graphic of Bruce Banner being irradiated by gamma rays, which leads to him transforming into The Incredible Hulk. At one point, Tobias claims "Most great things end with an explosion."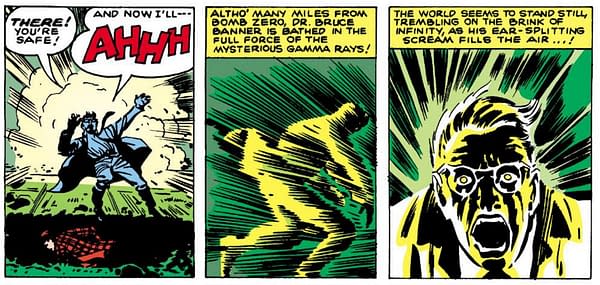 Buford Bickle even has his own, independently produced comic book called Beth Of Both Worlds, but you'll have to pull up a stool at The Last Bar At The End Of The World this week in Manhattan to find out more about it.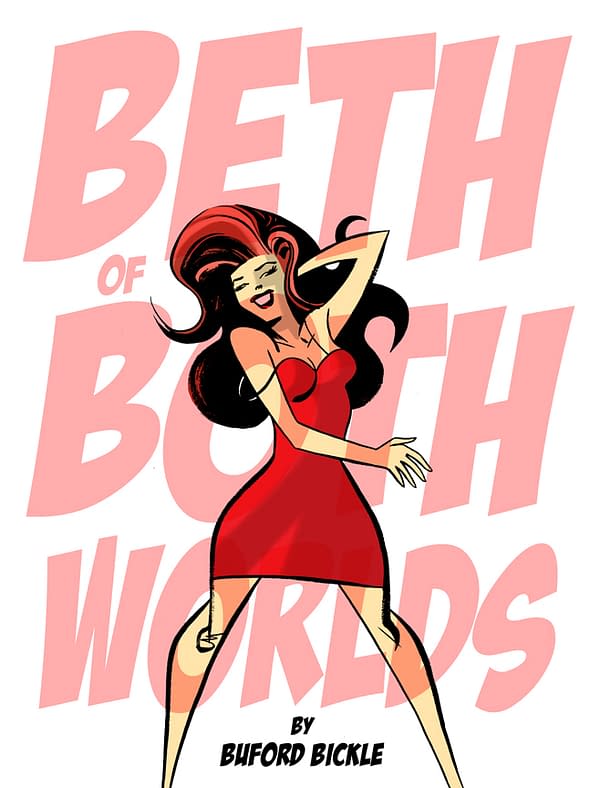 –Dean Haspiel
THE LAST BAR AT THE END OF THE WORLD
April 10 – 15th
Urban Stages Theatre
259 W 30th St, New York, NY 10001
Written by Dean Haspiel
Directed by Philip Cruise
Featuring:
Philip Cruise, Tarik Davis, Lex Friedman, Seth Gilliam, Christopher Lee, Edward Miller, Alyssa Simon, Anna Stefanic, and Stoya
Here is a direct link for tickets and the available dates.