Jai West & Gold Beetle, A New Heterosexual Couple For DC Comics?
Taking a peek into the future with Flash One Minute War with Jai West and the Gold Beetle, from DC Comics.
---
Jai West all grown up? Today sees the publication of the Flash One-Minute War Special from DC Comics, an anthology tying into the current One-Minute War storyline running in The Flash comic books, telling spinoff stories. Such as Jai West, son of Wally West and Linda Park, currently going by the name of Surge. But in a story by Jeremy Adams, George Kambadais, Matt Herms and Rob Leigh, we get a look at as to where such storylines may lead, with a future version of Surge.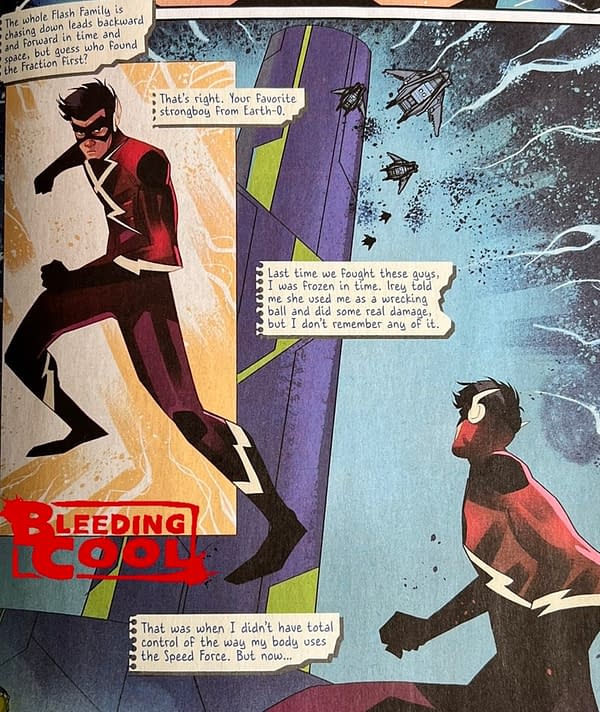 As well as his sister, Iris West, a Flash of the future… as it all gets rather Incredibles on us. And someone looking to tie Hypertime back to the Multiverse. Is Geoff Johns watching?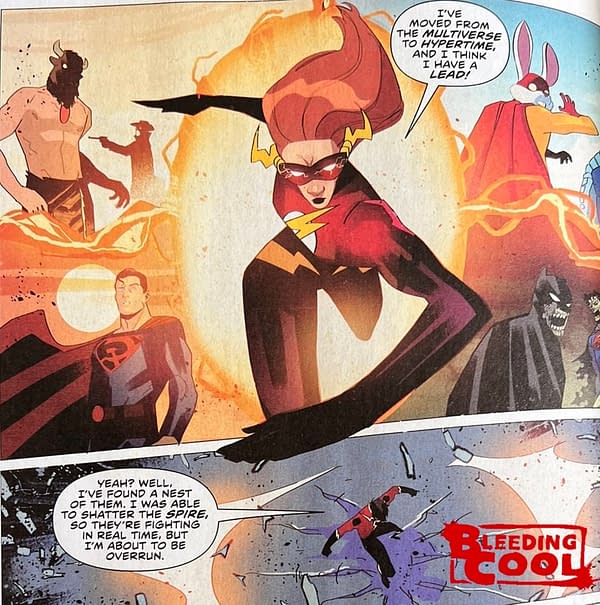 But also the arrival of another familiar face, Gold Beetle.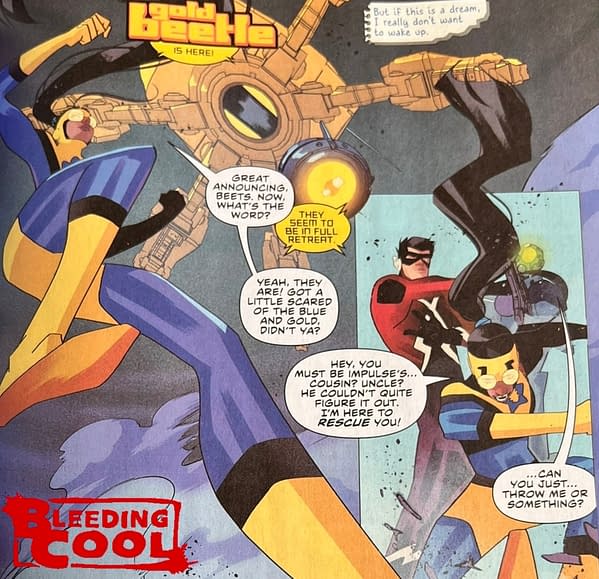 The Gold Beetle is a time travelling speedster from the future who has an affinity with the Flash family, but whose identity has been hidden. But Jai West knows who she is.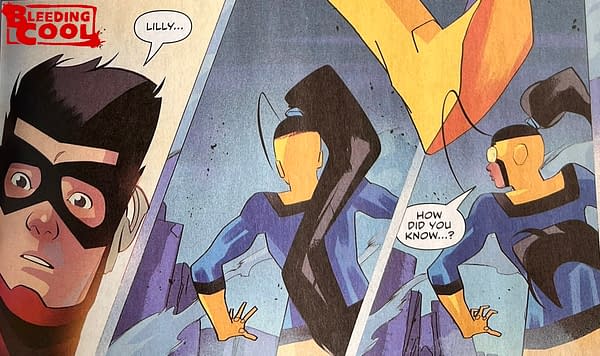 Okay, a first name will do for now. Lilly. Anyone like to suggest a surname?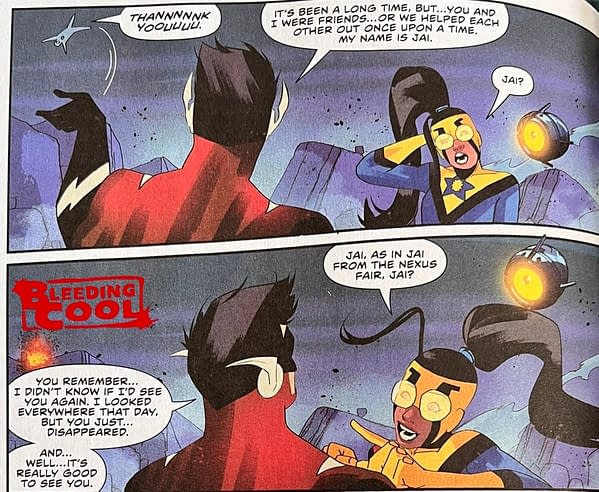 Looks like there are plenty of secrets to hide under those masks, as well as past and shared moments. Moments that get to be relived in the present – or at least the future.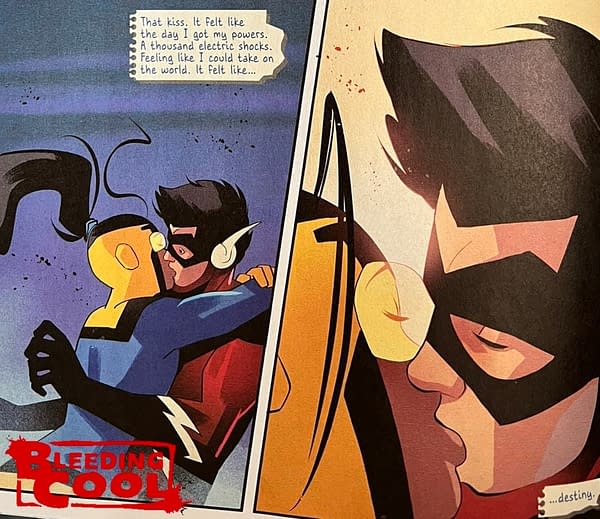 Is this the future of Surge and Lilly, the Gold Beetle? Or is it another coupling that will be wiped away in the flotsam and jetsam of Flash timeline jiggery-pokery? They do have a history with that, after all. But the moment had previously been prepared for in Flash #790…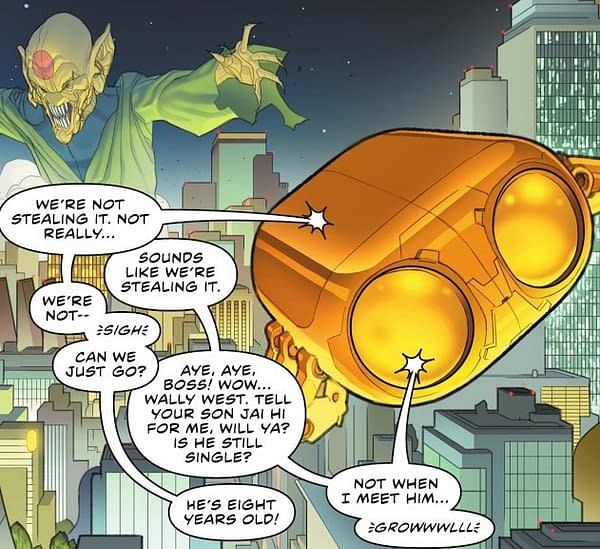 FLASH ONE-MINUTE WAR SPECIAL #1 (ONE SHOT) CVR A SERG ACUNA
(W) Jeremy Adams (A) Various (CA) Serg Acuna
A lot can happen in 60 seconds…as the Flash event One-Minute War rages on, writer Jeremy Adams gives you further insights into the alien speedster race that has invaded Central City, and how the Flash Family fights back! Retail: $5.99 In-Store Date: 01/31/2023