James Gunn Is Reading All-Star Superman & The Internet Is All-Excited
James Gunn is reading comics and coffee. That's enough for us to make a headline story out of it. Come on, we've done a lot worse.
---
James Gunn, co-chairpersons and CEO of DC Studios, tweeted out the words "The secret to happiness is starting the morning with coffee and comic books.". And a photo of himself reading the Deluxe Edition of All-Star Superman by Grant Morrison, Frank Quitely and Jamie Grant.
In response, Levisa Tyrane replied "Not sure whether I'm relieved Gunn is a fan of All Star Superman or worried he's only just started reading it" to James Gunn's response "I've read it many, many times." Other comic book creators jumped in with David Aja saying "Yesssss. Grant and Vin did a classic there, looove it." And Congressman and 28th Mayor of Long Beach City Robert Garcia underlining his geek cred with the electorate, saying " honestly one of the best Superman stories of all time."
All-Star Superman was published from 2005 to 2006, telling the story of the changes Superman undergoes, after overexposure to the Sun, which proves fatal. Before his death he chooses to undertake a number of feats in the manner of Hercules as well as put his affairs in order, while he discovers what really happened to him. Since, it has become a perennial seller for DC Comics and considered by many to be the best Superman story of all time. And you know what, I'll include myself in that number. All-Star Superman won the Eisner Award for Best New Series in 2006, and Best Continuing Series in 2007 and 2009.
Here are the two pages of All-Star Superman that James Gunn is reading. The question is why he chose to tweet his reading matter, knowing that it will be interpreted and overinterpreted by a fanbase eager to know what James Gunn may be doing with the Superman films going forward. Or maybe he is just showing off that he gets next week's DC Comics titles today…
After all, it's not the only time aspects of that comic book have ended up on the big screen, with Zack Snyder's Man Of Steel suing Grant Morrison's of humanity's relation to Superman, becoming "They will race behind you, they will stumble, they will fall. But in time, they will join you in the sun."
---
---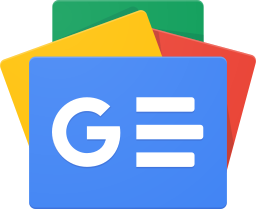 Stay up-to-date and support the site by following Bleeding Cool on Google News today!