When DC Comics advertised, and then failed to deliver on, the marriage of Batman and Catwoman, it angered fans so much it may have even hurt Tom King's epic run on the Batman title, which was recently ripped away from him and replaced by a Batman/Catwoman maxi-series. But at least one person thinks the couple aren't a good match anyway, and, in fact, that Batman deserves a better woman than Catwoman. That person is superstar artist Jason Fabok, and the controversial opinion was posted, appropriately, in response to the Let's Talk Justice League Twitter account calling for people's most controversial opinions about Batman.
He deserves a better woman than catwoman…

— Jason Fabok (@JasonFabok) May 30, 2019
Of course, this particular controversial opinion went over about as well as you'd expect, forcing Fabok to elaborate, explaining that he really does like Catwoman as a character, but that he doesn't think her relationship with Batman is meant to last.
just an opinion. Catwoman is my favorite female character in any medium. But Ive always seen their relationship as a "two ships in the night" sorta thing. They love each other but realize it cant ever be more. It works best that way. Maybe Im wrong. That's ok.

— Jason Fabok (@JasonFabok) May 30, 2019
What do you think? Do you agree with Fabok's assessment? Or do you think the Bat and the Cat should be together forever?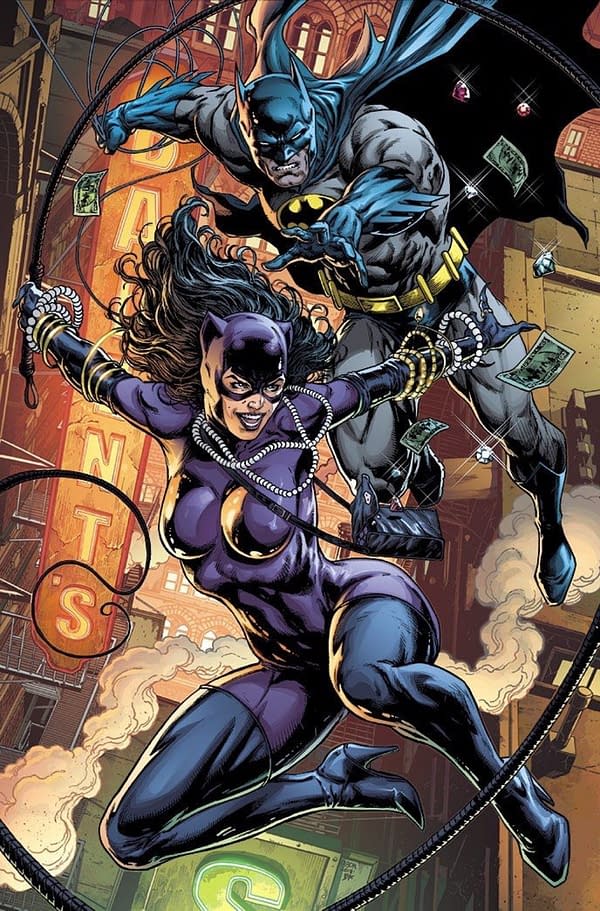 Enjoyed this article? Share it!