Following up on Dell's new TV spot promoting their involvement in the upcoming film Ant-Man and The Wasp, the company has teamed up with Marvel Custom Creations to produce an Ant-Man and The Wasp comic book promoting Dell's new G5 15 Gaming Laptop, which also appears in the movie. And Marvel went all out to deliver, getting Unstoppable Wasp writer Jeremy Whitley to write the book, with art by J.L. Giles, colors by Rachelle Rosenberg, and letters by Joe Sabino.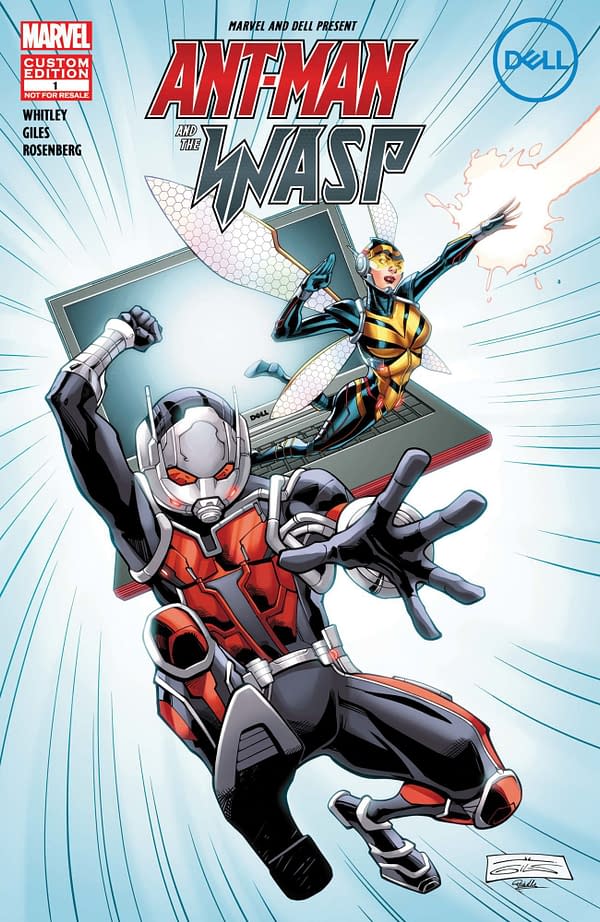 In the comic, Nadia Pym goes to visit her friend Cassie Lang with her trusty Dell laptop. When she arrives, she finds Scott Lang overpaying for a home security system.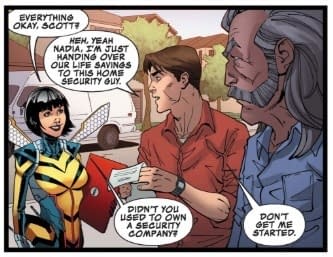 Inside, it's time for some girl talk.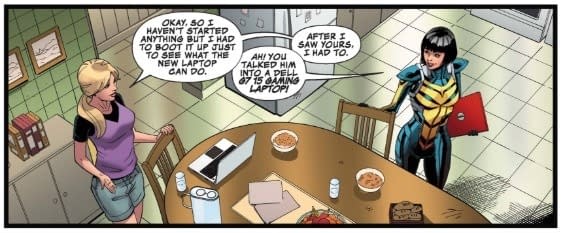 They're about to get into some gaming when they're interrupted by Scott, who can't work the dang security system remote.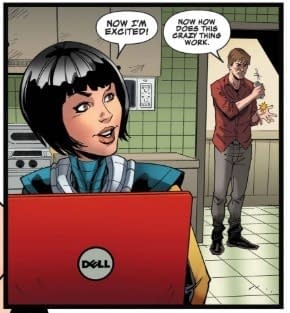 Poor Scott! He does his best to convince the kids he doesn't need them to show him how to work technology. Meanwhile, it turns out that the technology is super-hard to work on purpose because the installer is actually working with the villain Machinesmith! Machinesmith reveals his plan to steal Scott's Ant-Man suit, and also brags about some casual video game piracy, just to show what a bad apple he is.

Machinesmith and Lemmy from Motorhead activate the security system, which begins shooting lasers at the heroes. They shrink down and take cover under a table. When Machinesmith contacts them to gloat, they mock him and say his technology is crappy, driving him further down his incel path.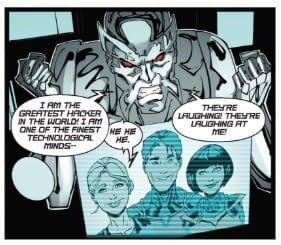 The girls challenge Machinesmith to a video game match of Super Meta Time Warriors 3 to settle their beef. If Machinesmith wins, they'll hand over Hank Pym's technology. If Nadia and Cassie win, Machinesmith turns off the security system and turns himself in. Of course, the girls have a distinct advantage:

Will Nadia and Cassie and their superior Dell technology prevail? Who do you think is paying for this comic, anyway? Go and read the comic for free here: http://marvel.com/dell. Ant-Man and The Wasp hits theaters on July 6th. Unstoppable Wasp #1 is in stores in October.
Enjoyed this article? Share it!