In today's Superman Rising: Leviathan #1 we get many a story. Including a first Jummy Olsen from Matt Fraction and Steve Lieber ahead of their upcoming ongoing comic book series, spinning out of this volume. Which means we get to see Jimmy Olsen wake up in Gorilla City after a particularly successful book tour amongst its simian inhabitants.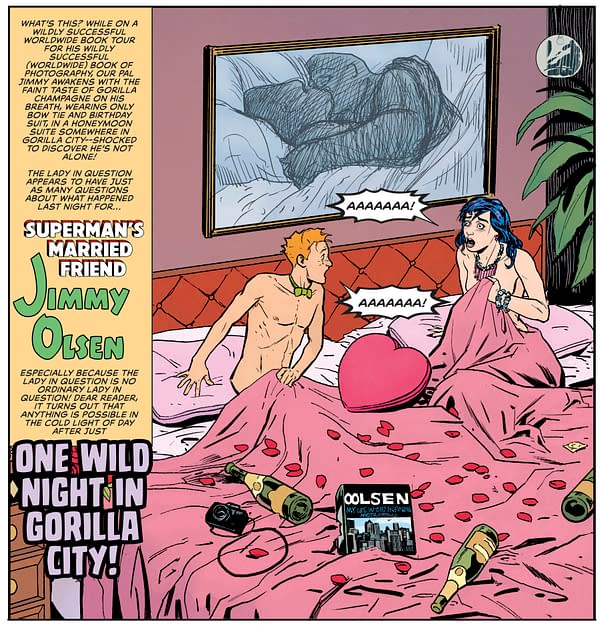 Welcome one and all to Jix, Jimmy Olsen's new wife. I mean, what hapens in Gorilla City, starys in Gorilla City but it's handy to know what's what and who's who.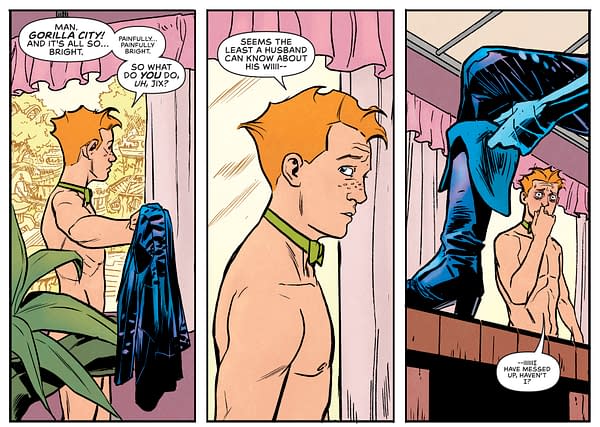 So who is Jix, aside from the woman who stole Jimmy Olsen's heart – or possibly other organs?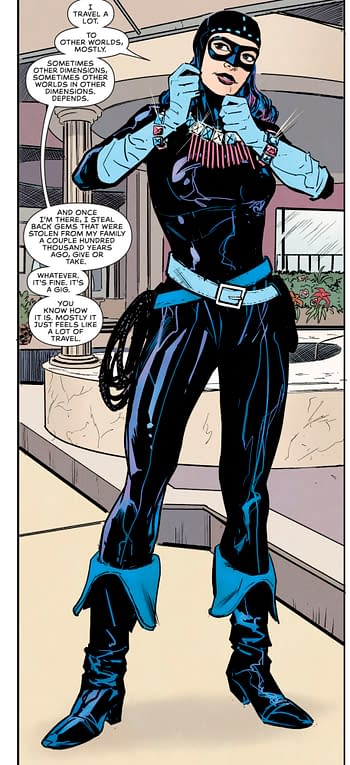 A transdimensional thief. Um, didn't Matt Fraction give us one of them with Casanova, courtesy of Gabriel Ba and Fabio Moon? Admittedly he did have a different look – and different taste in men. Though he, like Jimmy Olsen, could rock a mean bow tie.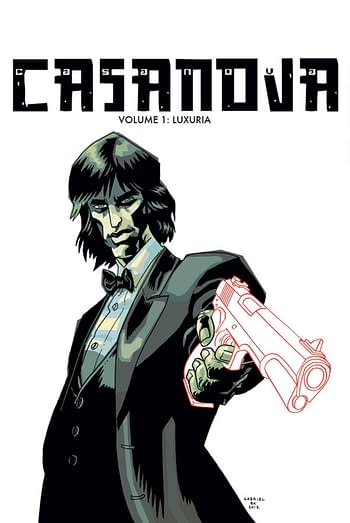 Anyway, if not Casanova, maybe Jix is Jimmy Olsen's version of Catwoman? One that, unlike Batman, he actually married?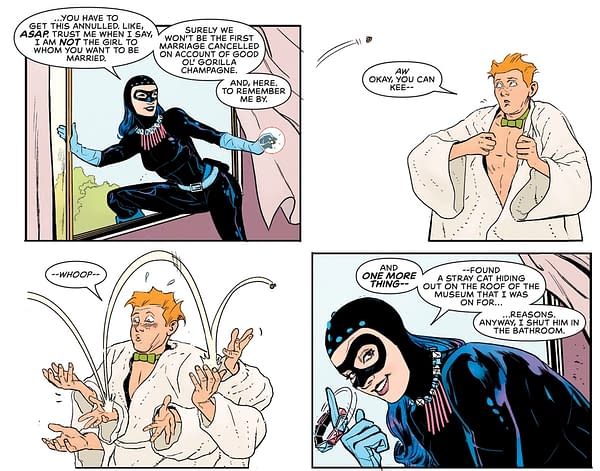 Yeah, he's not going to get that annulled, is he? Talking of Jimmy's exes, another appears to be causing troule for Superman in this very issue…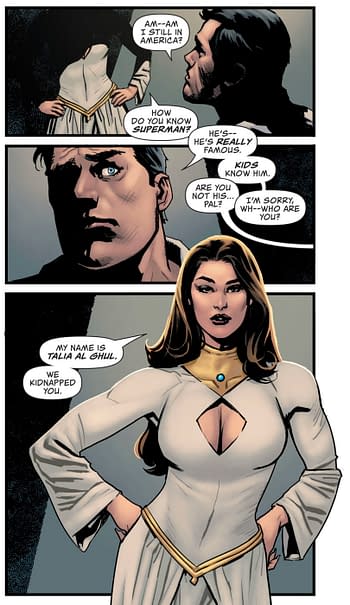 Could Jimmy Olsen be the real big bad of the DC Universe instead of Dr Manhattan?
SUPERMAN LEVIATHAN RISING SPECIAL #1
(W) Brian Michael Bendis, Matt Fraction, Greg Rucka, Marc Andreyko (A) Steve Lieber, Mike Perkins (A/CA) Yanick Paquette
An all-star roster of writers and artists highlight the new threat of Leviathan, but also tees up new ongoing series for Jimmy Olsen by writer Matt Fraction and artist Steve Lieber, and Lois Lane by writer Greg Rucka and artist Mike Perkins, coming in June! As Leviathan enacts a plan to take down Superman, it's up to Lois, Jimmy and the heroes of the DC Universe to rescue the Man of Steel.In Shops: May 29, 2019
SRP: $9.99
Enjoyed this article? Share it!