Posted in: Comics, DC Comics | Tagged: 5g, dc comics, first 5g rumours, green lantern, The 5G Files
---
Will Jo Mullein Replace Hal Jordan as the Green Lantern For DC Comics' 5G?
Bleeding Cool was the first to break the news that 5G existed, and then in the light of the DC Nation Panel, what it was. The Fifth Generation of DC Comics storytelling and one that will see a number of major DC Comics characters relinquish their roles and their superhero name picked up by someone else – and not necessarily the legacy character that one may have expected.
Bleeding Cool has told you that Luke Fox, Batwing, will be the new Batman. That Jonathan Kent will be the new Superman. And other media sources have been backing up our reports. Even Comics Beat linked to Bleeding Cool which is nothing short of a miracle.
And now Green Lantern. We had previously heard that the new bearer of this title and series would be the Teen Lantern from Brian Bendis' Young Justice, but we are now told that this is may no longer the case. Apparently, just as Luke Fox being the new Batman was in flux, so was the new Green Lantern. But they have settled.
Instead the new Green Lantern for the main Green Lantern series, to follow Grant Morrison and Liam Sharp's second season of the series will be Sojourner "Jo" Mullein, stary of next month's Young Animal sci-fi title Far Sector, created by N.K. Jemisin and Jamal Campbell.
There's more to come today as well. Oh also, final orders for Far Sector #1 were last weekend…
Far Sector #1
Written by N.K. Jemisin
Art by Jamal Campbell
Cover by Jamal Campbell
Variant Covers by Shawn Martinbrough and Jamie McKelvie
In Shops: Nov 13, 2019
Final Orders Due: Oct 21, 2019
SRP: $3.99

Welcome to Far Sector! N.K. Jemisin, the acclaimed, award-winning author of The Broken Earth and Inheritance science fiction trilogies, makes her comic book debut with bestselling Naomi artist Jamal Campbell as they thrust you into Far Sector, a stunning, mind-bending, sci-fi mystery on the other side of the DC universe!

For the past six months, newly chosen Green Lantern Sojourner "Jo" Mullein has been protecting the City Enduring, a massive metropolis of 20 billion people. The city has maintained peace for over 500 years by stripping its citizens of their ability to feel. As a result, violent crime is virtually unheard of, and murder is nonexistent.

But that's all about to change in this new maxiseries that adds a new chapter to the legacy of the Green Lanterns! DC's Far Sector #1 will carry an Ages 17+ content descriptor (for mature readers) and will retail for $3.99.
---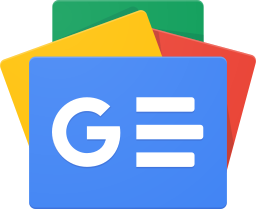 Stay up-to-date and support the site by following Bleeding Cool on Google News today!