Posted in: Comics, Marvel Comics | Tagged: bryan hitch, jonathan hickman, marvel, new universe, ultimate
---
Jonathan Hickman's First Data Graphic From Marvel's Ultimate Invasion
For Ultimate Invasion #1, we have out first Jonathan Hickman data graphic from the first issue, drawn by Bryan Hitch in June.
---
Jonathan Hickman loves a graph. A diagram. A pie chart. A word cloud., Any visual way of displaying information in som graphic format – of which of course comic books are a part. But it has certainly become his thing, from the Nightly News to God Is Dead to House Of X. And now for Ultimate Invasion #1, we have out first data graphic from the first issue, drawn by Bryan Hitch in June. Though Hickman will have most likely compiled this particular image with the headline "A Universe, Created Anew in 'Ultimate Invasion' #1". Say, is that a "New Universe"? Jonathan Hickman has shown his interest in such, reviving Nightmask and Starbrand over in Avengers. The legend in the image below, "forged in fire, shaped by design" has been his attitude to many a Marvel Comics property. And we are told "A Universe Begins" in June. Where's a Beyonder when you need him?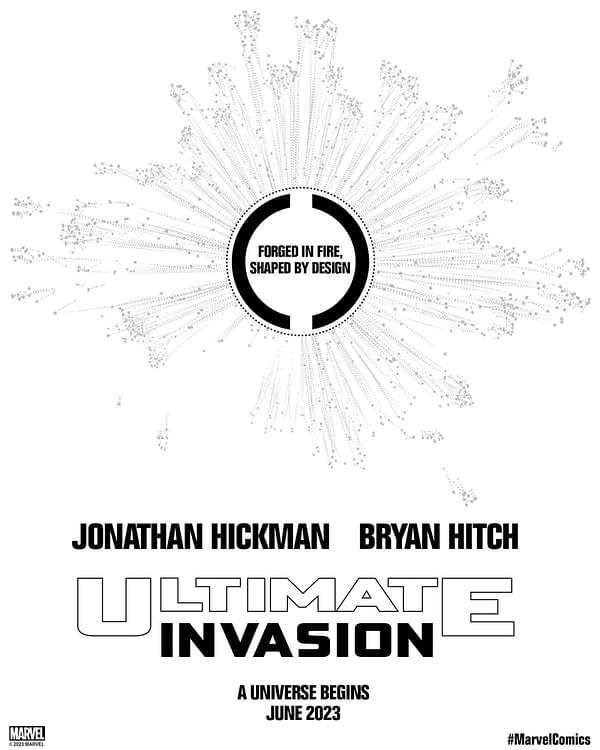 Here's Marvel's PR…

Next month, readers will witness a transformation of Marvel characters and storytelling that could only come from two of the industry's greatest visionaries, writer Jonathan Hickman and artist Bryan Hitch, in ULTIMATE INVASION #1.

The start of a redefining four-issue saga, ULTIMATE INVASION #1 will see the heroes of the Marvel Universe clash with one of the few survivors of the Ultimate Universe (which met its doom in 2015's SECRET WARS), a confrontation that ends with the promise of something all-new and vastly different than anything that's come before.

Fans can get their first look into this revolutionary new project this Saturday in FREE COMIC BOOK DAY: SPIDER-MAN/VENOM #1. With a print run of nearly 500,000 copies, this issue will showcase a dramatic scene from ULTIMATE INVASION #1 where the Maker presents Miles Morales with an offer he may not be able to refuse, while the reunited Illuminati desperately tries to shut down the Maker's attempt to reshape the Marvel Universe.

In the coming weeks, readers will behold a glimpse into this breathtaking new world and get reintroduced to new versions of familiar characters in a thrilling trailer. In addition, a limited number of retailers can participate in a virtual press conference taking place within the next few weeks, where they'll have a rare opportunity to learn about the overall development and impact of the series directly from the creators themselves, Hickman and Hitch. Details will be provided shortly in the Marvel Mailer.
And quoting Jonathan Hickman saying that what they were doing "couldn't be replicating or revisiting what Bryan did in the original ULTIMATES— creating a streamlined, modernized version that would eventually become the spine of the MCU. And it certainly couldn't be what I did, which was a final chapter of a pre-existing universe. We also thought the very idea of Ultimate Comics needed to be inverted from what the original universe was — we wanted this to be something that could really only exist in the comic space: a new way of thinking about, and enjoying, a new version of the Marvel Universe. I'm pretty happy to say that it feels like we've accomplished those things and we're very excited for everyone to get to read it."
ULTIMATE INVASION #1 (OF 4)
Written by JONATHAN HICKMAN
Art by BRYAN HITCH
Colors by ALEX SINCLAIR
Wraparound Main Cover by BRYAN HITCH
Black & White Wraparound Variant Cover by BRYAN HITCH
Variant Cover by SARA PICHELLI
Variant Cover by PEACH MOMOKO
Virgin Variant Cover by PEACH MOMOKO
Variant Cover by ED McGUINNESS
Foil Variant Cover by BRYAN HITCH
Negative Space Variant Cover by JOHN TYLER CHRISTOPHER
Variant Cover by RUSSELL DAUTERMAN
Variant Cover by RON LIM
Blank Variant Cover
On Sale 6/21
---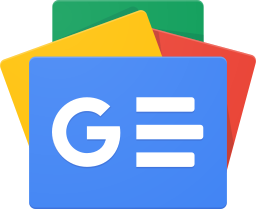 Stay up-to-date and support the site by following Bleeding Cool on Google News today!