Artist Rob Schamberger is a painter known for his portraits of professional wrestlers, working directly with WWE to sell prints and other merchandise. But his latest painting mixes the worlds of wrestling and comics in depicting former NXT Women's Champion and current Smackdown Live superstar Kairi Sane in the iconic scene from the cover of Frank Miller's The Dark Knight Returns.
With a nod to Frank Miller, here's my new painting of @KairiSaneWWE! pic.twitter.com/OvDEYraR1i

— Rob Schamberger (@robschamberger) May 3, 2019
Kairi Sane, known for her perfect elbow drop, goes by the nickname The Pirate Princess, but perhaps it's time she adopts a new persona as a crimefighting crusader for justice? Or maybe it just looks cool. Either way, it's a cool crossing of the streams between two of our favorite geek pastimes. Let us know what you think in the comments.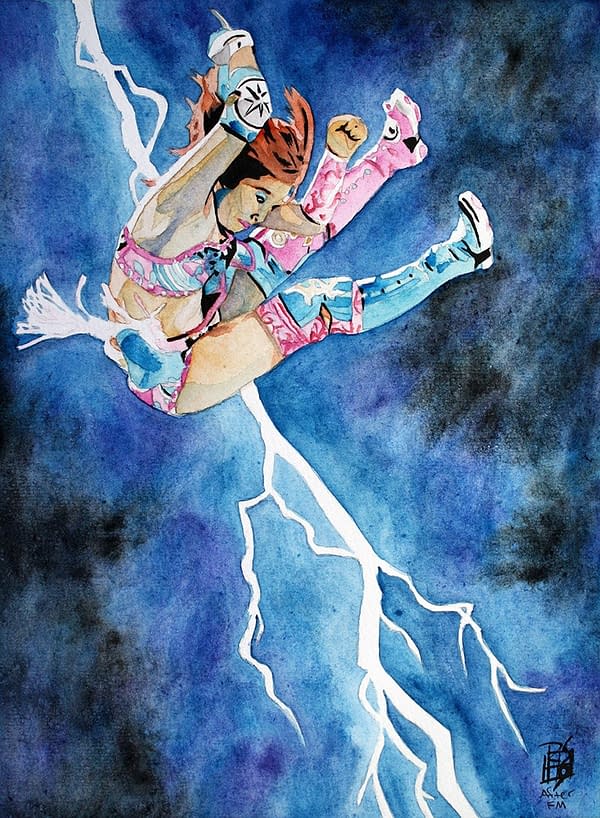 Enjoyed this article? Share it!