Posted in: Comics | Tagged: Comics, darryl makes comics, darryl mcdanniels, dmc, kickstarter
---
Kickstart From The Heart – The DMC
Bleeding Cool's Kickstarter Correspondent, Shawn Demumbrum has lead three Kickstarter campaigns to launch comic books, two successfully funded and one that wasn't. Each week he will point out some of the unique Kickstarter projects that wouldn't normally be published by the big comic book companies, but deserve your attention. Shawn is the Manager of Comic Book Programming for the Phoenix Comicon. He is currently working on the Nothing Can Stop Me Now: Stories Inspired by the Songs of Nine Inch Nails.
As with a lot of white teenagers growing up in the mid-80s, my first exposure to hip hop music was the rap/rock mashup Walk This Way with Aerosmith and RUN DMC. RUN DMC was able to transcend the R&B charts and ascend the Top 40 charts. So the fact that one of the members is turning to Kickstarter to transcend music and ascend into the comic book industry should be no surprise. Darryl McDaniels AKA DMC launched his Kickstarter campaign for Darryl Makes Comics at Midtown Comics in New York with a press conference. He's assembled an impressive creative team to bring his comic book to life including Ronald Wimberly (Prince of Cats), Damion Scott (Batman, Batgirl, Robin) and Dexter Vines (Superman, Batman, Civil War). I talked to him about comics and his move to create comics.
What was your first comic book growing up?
DMC: The first comic book I bought was Spider-Man! It just caught my eye! That blue and red suit!
Who is your favorite comic book character?
DMC: The Hulk is my favorite of all superheroes!
What's your most prized comic book that you own?
DMC: I sold all my comic books to buy turntables and mixer!
Tell us about Darryl Makes Comics.
DMC: Darryl Makes Comics is going to be authentic exciting and creative and will be all about quality, living up to the standards comic book readers deserve.
What got you interested in creating you own comic?
DMC: I always wanted to do a comic since I was a little child and I've always thought I was a superhero.
Other musicians have tried to transition into comic books (with varying degrees of success from Gerad Way to Claudio Sanchez to Gene Simmons to Tyrese Gibson to Public Enemy. How do you see yourself comparing to some of their efforts?
DMC: My comic has nothing to do with me being a musician. This is completely and officially a comic book with a graphic novel.
How did you go about selecting your creative team?
DMC: My team had to be creative skilled and passionate about comic books and hip hop culture!
Is this a one off comic or do you have a series of comics? Is there an interconnected universe that we will see more of in future comics?
DMC: It all begins with the graphic novel and then will expand into other characters and universes.
Why Kickstarter?
DMC: We choose to do Kickstarter so we can be true to legitimate respected comic culture.
Your campaign has started off to a slow start. What has been the challenge about getting the word out about your project?
DMC: The challenge is getting the word out!
What could you say to someone sitting on the fence that would convince them to back your project?
DMC: This graphic novel comic book and universe will inspire educate and entertain many generations the same way Hip Hop has inspired many!
Also this is a creative project to salute all artist writers and creators of comic book culture!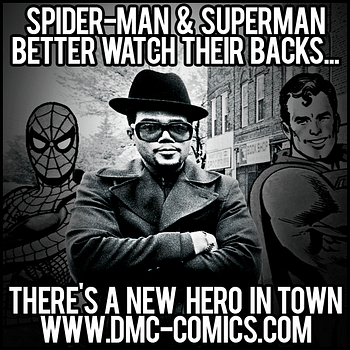 I reached out to the creative team and Dexter Vines was kind enough to answer some questions about the project.
How you got involved in the DMC comic?
Dexter: Well, Edgardo Miranda-Rodriguez, the Editor of the project, contacted me and asked if I would be interested in the project. I'm a kid of the 80's. I grew up on Run DMC. That and the chance to work with artist Damion Scott just sealed the deal for me.
What are your general impressions on the book?
Dexter: We are just really getting started but it's been a great experience so far and I look forward to meeting DMC at NYCC in a few months. We should be releasing some promo art soon so keep a lookout for it.
The Darryl Makes Comics Kickstarter campaign ends in a little more than two weeks and has huge gap between their current pledges and the project goal. Hopefully, he will be able freestyle his way to the goal by adding some much needed low end rewards that include a standard sized comic. Most people remember the Spider-man cartoon theme song. It would be really cool for DMC to use his music talents to bridge the music to comic book gap with his own theme song for the graphic novel. Either way I wish him luck.
---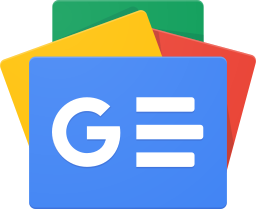 Stay up-to-date and support the site by following Bleeding Cool on Google News today!