Eddie Porter writes:
As far back as I can remember, I've always loved the storytelling and artistry of comics and film. Growing up I was inspired by the fantastic worlds that were being created in these two different mediums. Inspired by my love of both arts, I want to tell a tale that fuses these two storytelling methods together.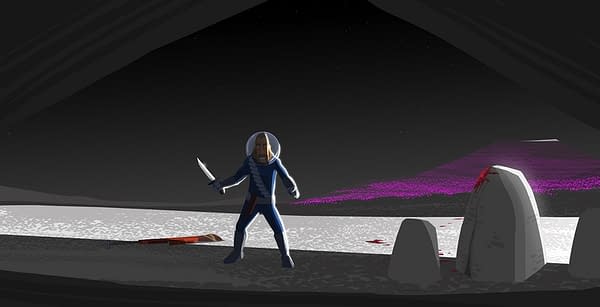 The vibe of Stroper is a sci-fi setting which I want to be relatable with our times, while mixing together a retro and a neon noir aesthetic. Since I myself am a child of the '80s, I plan to hit that nostalgic beat for my generation, but keep it fresh for the enjoyment of a broader group of generations.
I touch on certain topics throughout the series that draw up questions on what we perceive as right or wrong in our current culture and day and age. What is the distinction between good and evil, and is it possible for a hero to encompass both of these characteristics?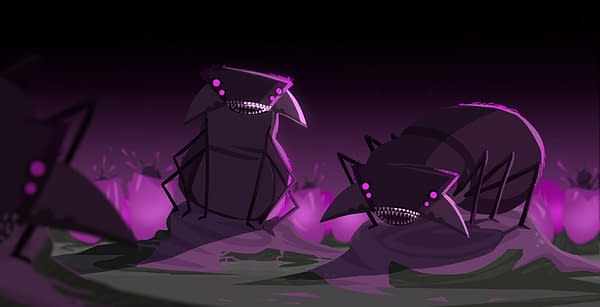 Stroper is a fun, captivating story with some wild characters, wilder adventures, and enough neon you'll wish you were wearing a Hypercolor tee. Issue 1 is just the beginning of this crazy ride…
Mullets + Rayguns = Stroper series.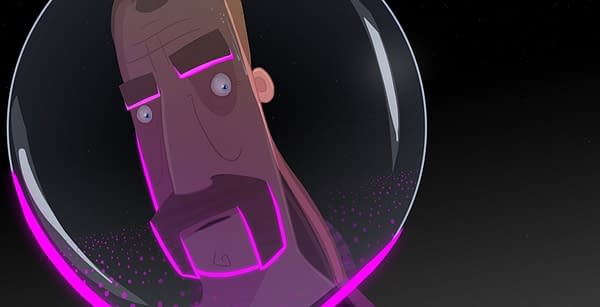 * * * * *
It's Josh again. Stroper looks like a fun sci-fi adventure with a unique and eye-catching art style. It's definitely worthy of your support, and, should you have the means and compulsion to do so, here is the link to Eddie Porter's Kickstarter entry for Stroper. It will go live this Tuesday, January 23rd. Show him some love when it officially launches.
Enjoyed this article? Share it!